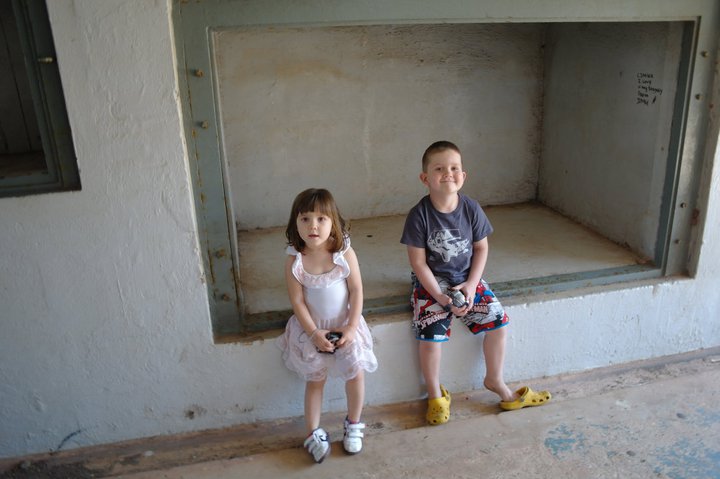 Investigating one of the forts
On every adventure we take, my husband and I sit down and discuss the top 10 places that we each want to visit or activities that we wish to enjoy during our visit. Usually there is a lot of cross over. On some occasions our lists can be completely different and bare little similarities.  When we went to Darwin we had two differences: T wanted to visit the Darwin Military Museum (usually not something I would be keen on) and I wanted to visit Nitmiluk Gorge. We had enough time to do both.
The Darwin Military Museum- www.darwinmilitarymuseum.com.au  provides visitors with a glimpse of what Darwin would have been like during World War II including the famous bombing of the city. Whilst the site now has a brand new exhibition space that was undergoing construction on our visit, we were able to explore the numerous artefacts from the period which included artillery pieces; vehicles, uniforms, firearms, models, paintings and original landmarks. Interestingly, most of the landmarks no longer have any of the metals doors or metal features. These were removed and sold off at some period.
Having explored the tunnels that weave their way under the city (we will cover that shortly) we became aware that Darwin wasn't bombed once or twice during the war, but 64 times over almost two years by the Japanese. The Territory quickly became a base for our allies and at one stage had 110, 000 armed forces personnel in the city and surrounds. It was from here that General Douglas MacArthur launched military action to reclaim the Philippines from Japanese occupation. Whilst the museum largely focuses on this period of military history, there are aspects of the Cold War, Korean and Vietnam wars and Iraq and Afghanistan occupation that is also slightly covered.
Whilst my son found the Australian War Memorial highly confronting he enjoyed this visit. Perhaps due to the absence of dioramas and graphic photography.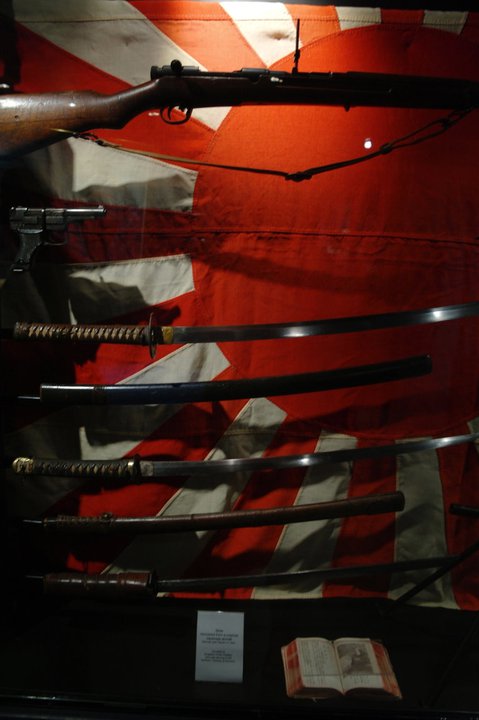 The Darwin Military Museum is open 9:30am – 5pm, 7 days a week except Christmas Day, Boxing Day, New Years Day & Good Friday. A family ticket will set you back $35.00 although children under 5 are for free.