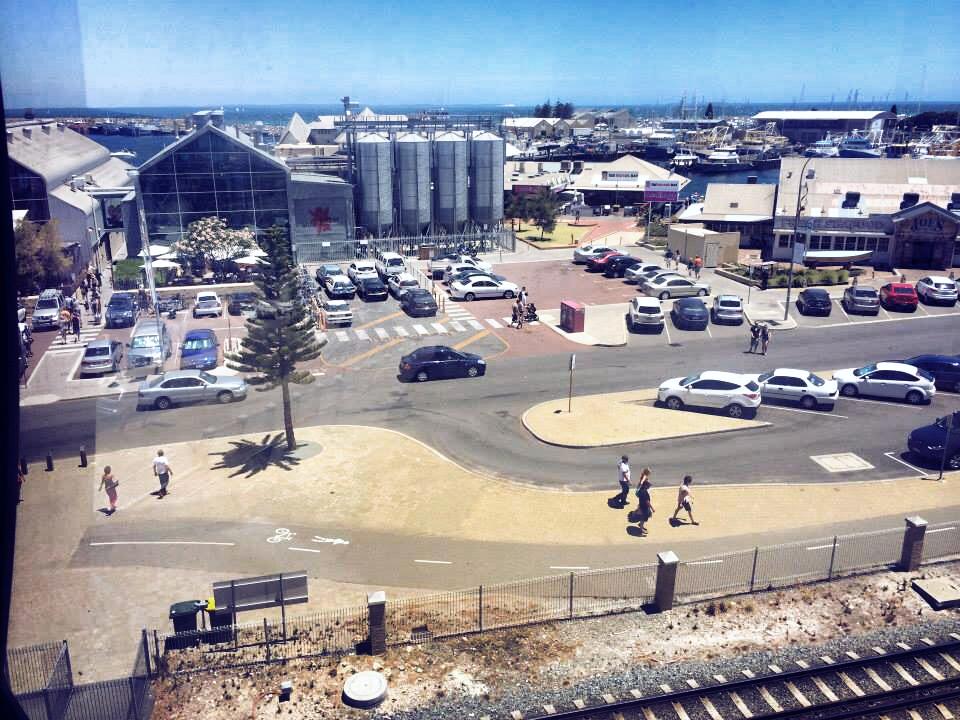 In all honesty I am not a social butterfly and even on holidays I am not always comfortable approaching strangers unlike T who charms just about anyone as soon as they meet him just by smiling. I have learned that when travelling and searching for a top place to eat it doesn't hurt to ask a local which cafe or restaurant they recommend. Rather than approach random strangers, I took to Instagram when we were in Fremantle and was blessed with dozens of recommendations. Top of everyone's list was a wonderful find right off the main Esplanade.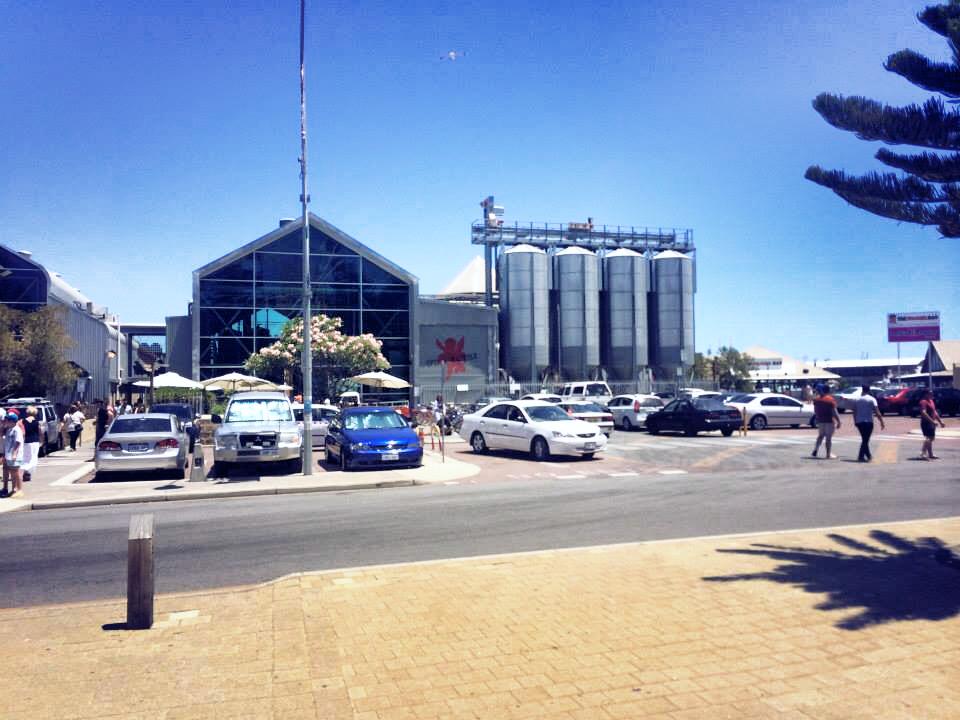 Little Creatures – littlecreatures.com.au is a brewery, and whilst neither T or I actually drink, it was still an awesome place to eat. It was horrendously busy. The line weaved from the doors right out and around the front of the restaurant. It was certainly popular. We decided to have a look around the brewery whilst we waited for the line to die down a little which took us upstairs where a waitress quickly found us a table. I felt a little guilty about this as surely we were supposed to be back in the line waiting with everyone else, but she reassured us that it was find and we took our seats.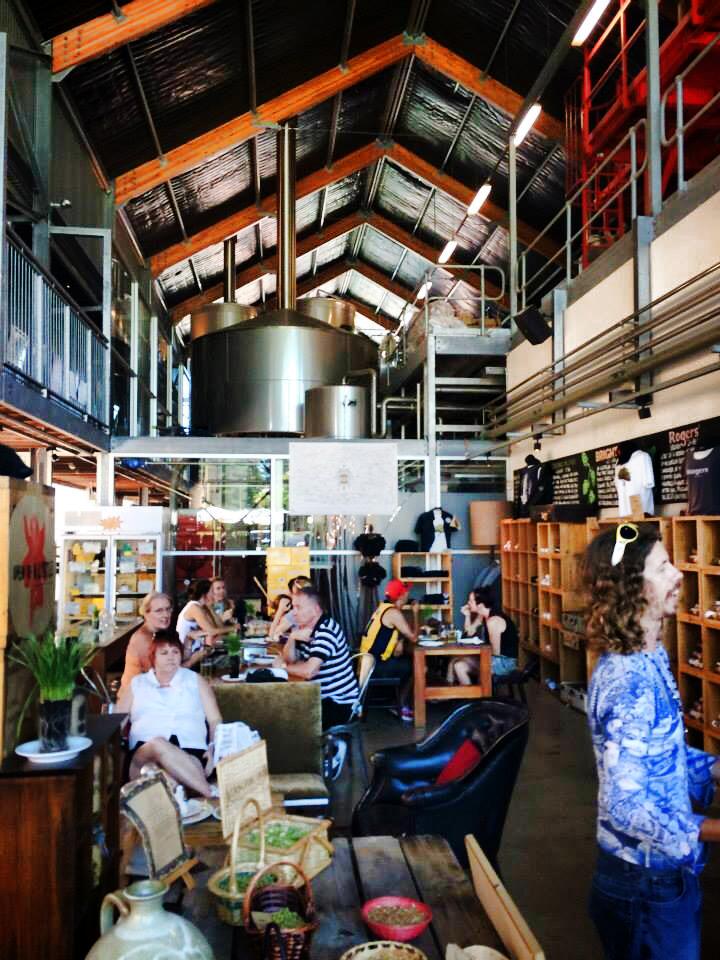 Oh my! What to order? The menu was full of scrumptious delights and we were spoilt for choice. As you will know from our earlier adventures we don't normally order from the Kids Menu. I find that the normal menu offers more healthy choices and avoids an overconsumption of nuggets and chips which appears on most of these type of menus. The woodfire pizza options looked lovely so we ordered the chorizo, sweet corn, feta and spiced pumpkin, goat's cheese, spinach. Was uncertain that it would be enough (seriously, how could it not be?) so I also ordered the mixed olives, beetroot salad, red onion, feta, spinach and three cheese lavosh. What a feast we had before us. How could we go past apple cider (non-alcoholic) for all of us? T even snuck in a little creatures pale ale as the waitress encouraged him to at least try it while we were there.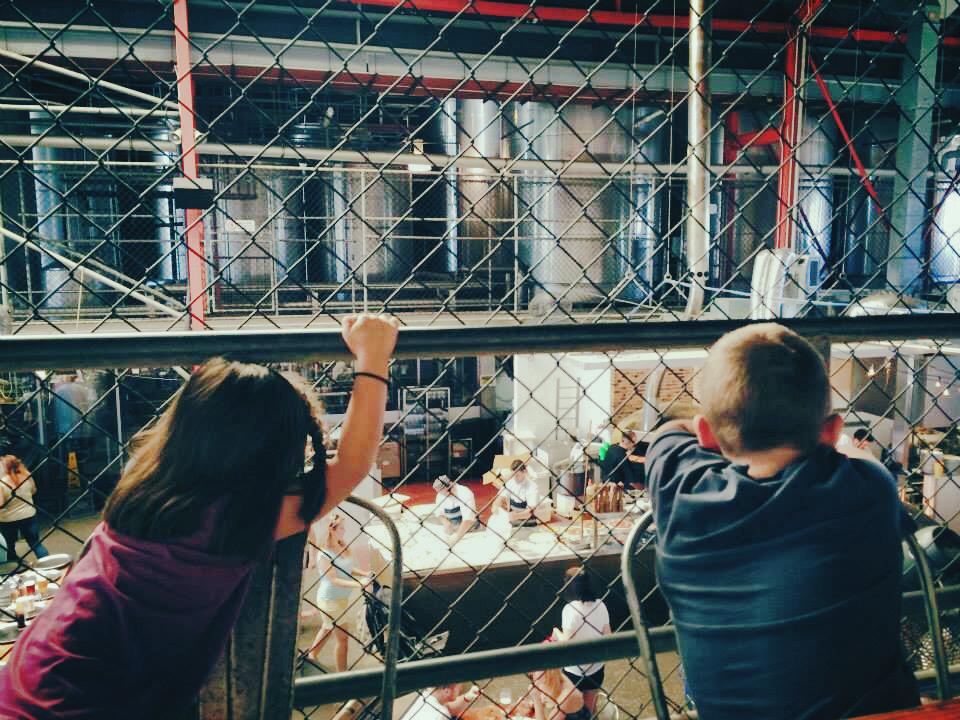 The kids needed no encouragement to eat up. They munched into the pizza eating two slices each. Actually, I think Master R found himself nibbling through third slice before eating the lavish. The salad's the perfect side for me and thoroughly refreshing in the hot weather.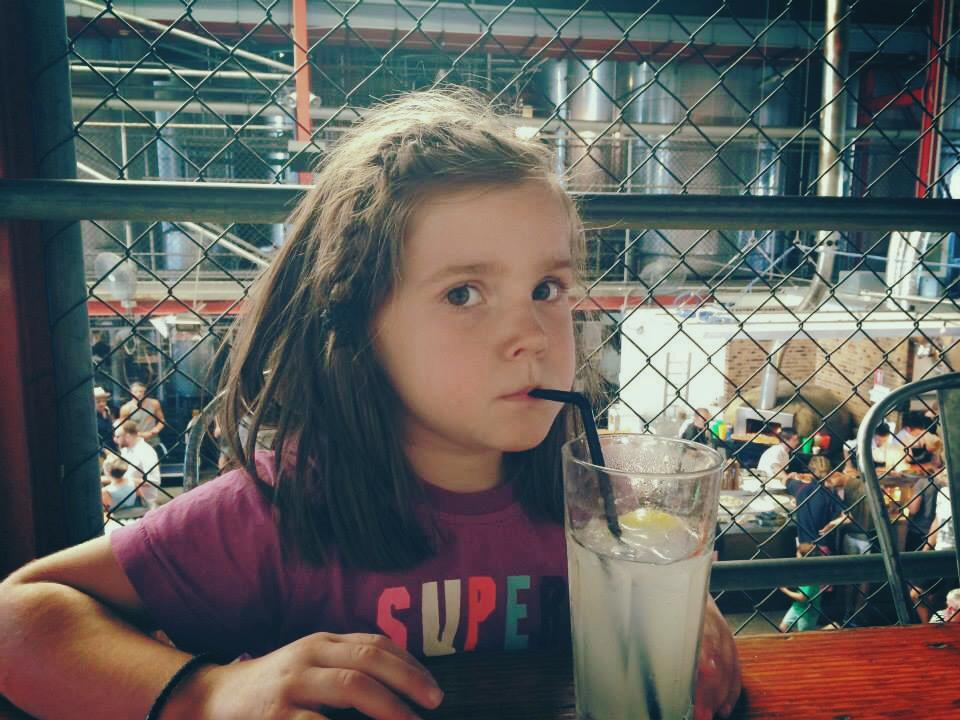 Being on the top floor afforded us a view of the brewery and kitchen. We could see everything that was happening across the restaurant which our two people watchers, T and Miss N, found quite thrilling. We watched the line grow again, feeling a little guilty at the apparent short cut we had found, and counted our lucky stars that we had avoided the long wait.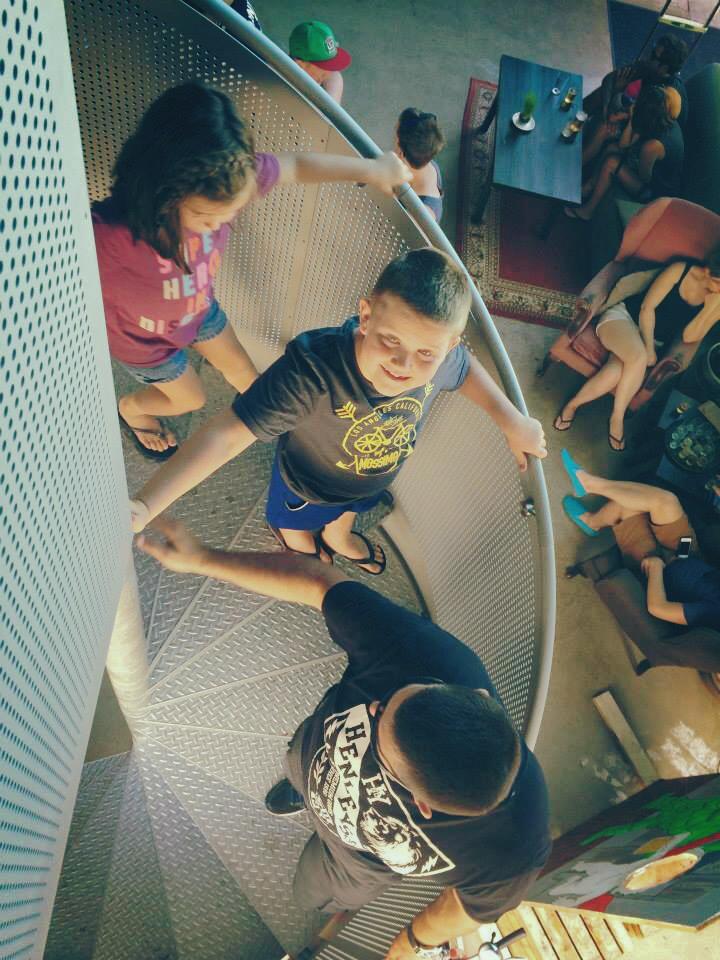 The Great Hall dining area is open weekdays from 10.00am until late and weekends from 9.00 am. I found it very kid friendly, but like all restaurants this will depend on your kids and their behaviour. If you are interested in the brewing process behind beer you can join one of their daily tours where you will discover the ins and outs of the entire process.