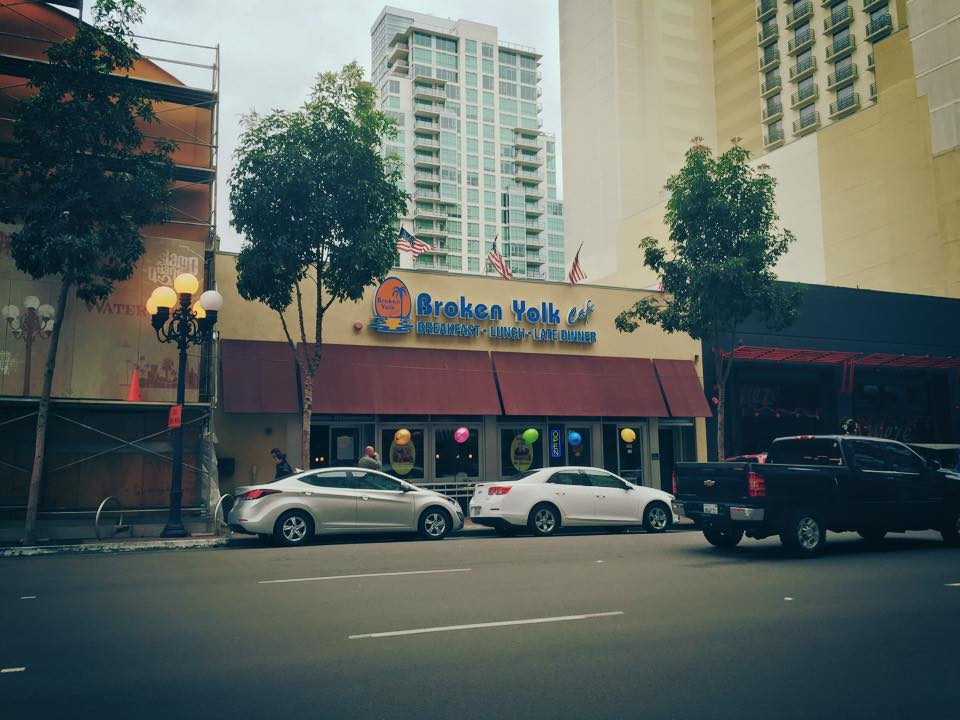 When we were preparing to head to the United States of America, I asked a few friends for some top tips on where to eat as a family in different cities. There were lots of suggestions. When it came to San Diego almost everyone suggested the same place: The Broken Yolk. What I didn't realise was that it is a franchise with at least five locations in San Diego alone. I think they just saw it on Man Vs Food and thought it was a good suggestion. Was a franchise really going to cut it?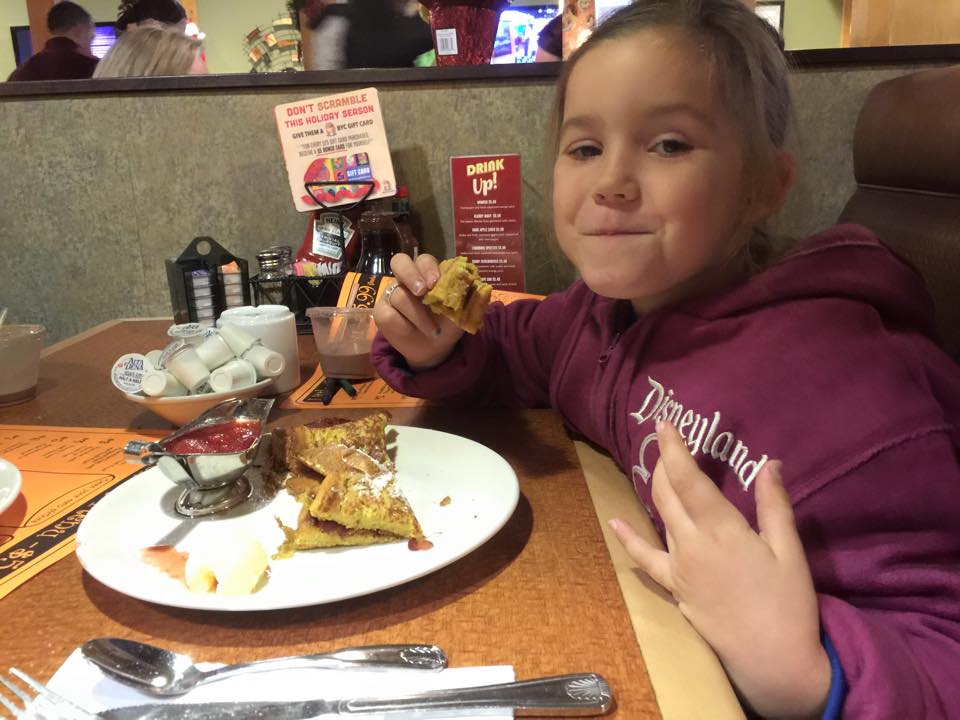 Staying at the Grand Hyatt provided us close proximity to the Gaslamp area, so the Broken Yolk – Downtown Gaslamp it was for us! We headed over for breakfast bright and early but there was STILL a line. The menu was plentiful with a wide selection of goodies including Mexican dishes. Yum!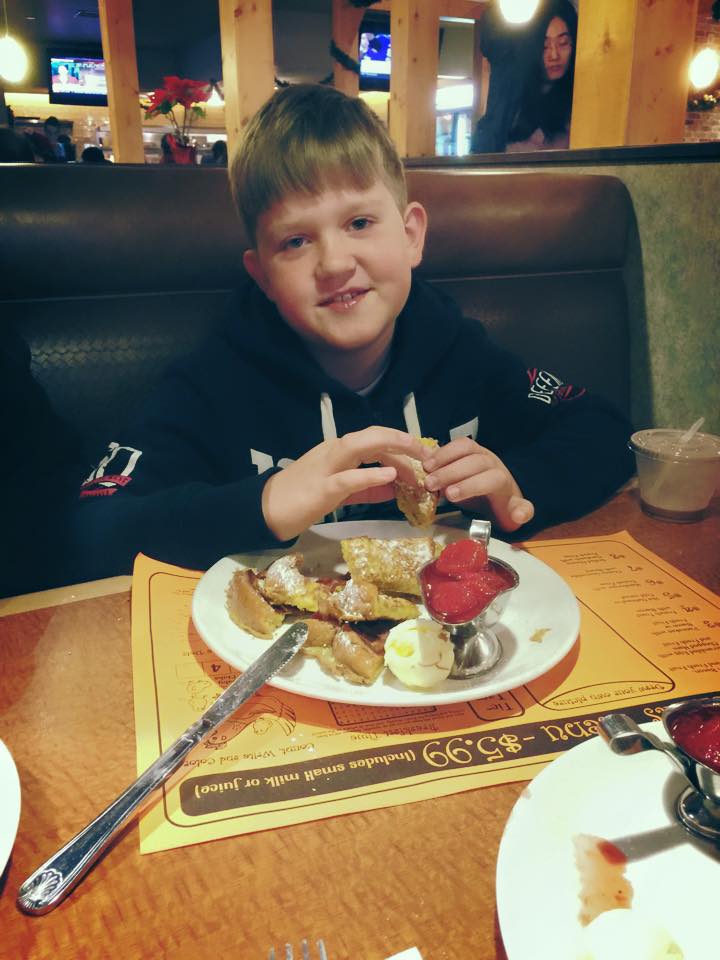 What to choose….what to choose? Omelettes and pancakes it was for us. I was impressed that each dish also came with fresh fruit. What a refreshing way to start the day. Service was prompt, food was hot, we couldn't have asked for a better start. If only we could get the hang of the whole tip culture!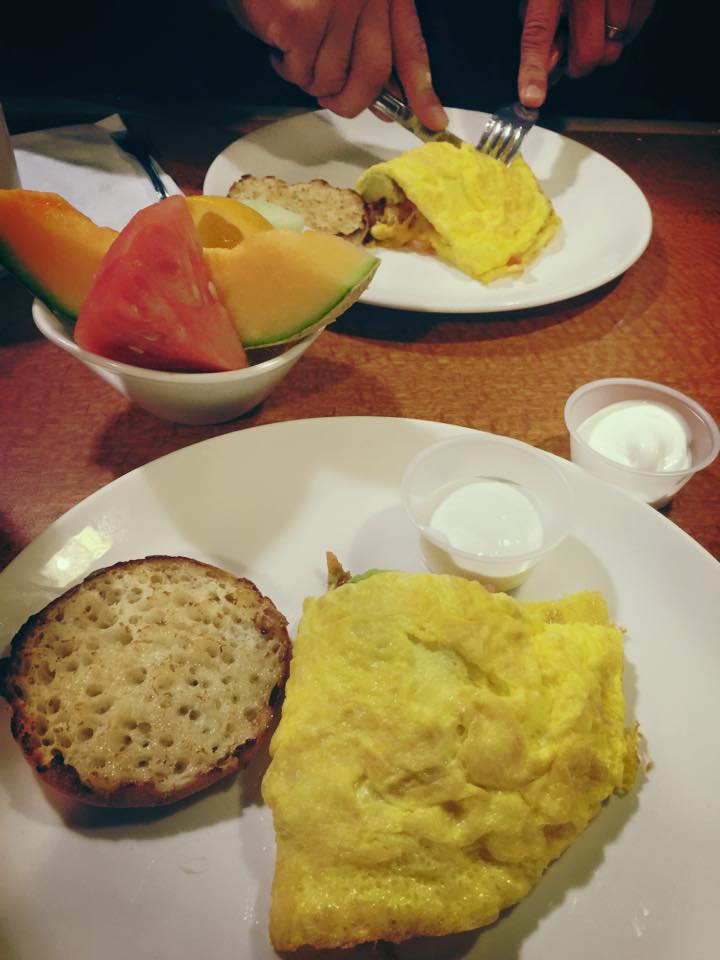 You will find the Broken Yolk Downtown Gaslamp at 355 6th Avenue, San Diego. It is open from 6.00 am to 3.00 pm daily. There always seems to be a queue, so you may like to book in advance.