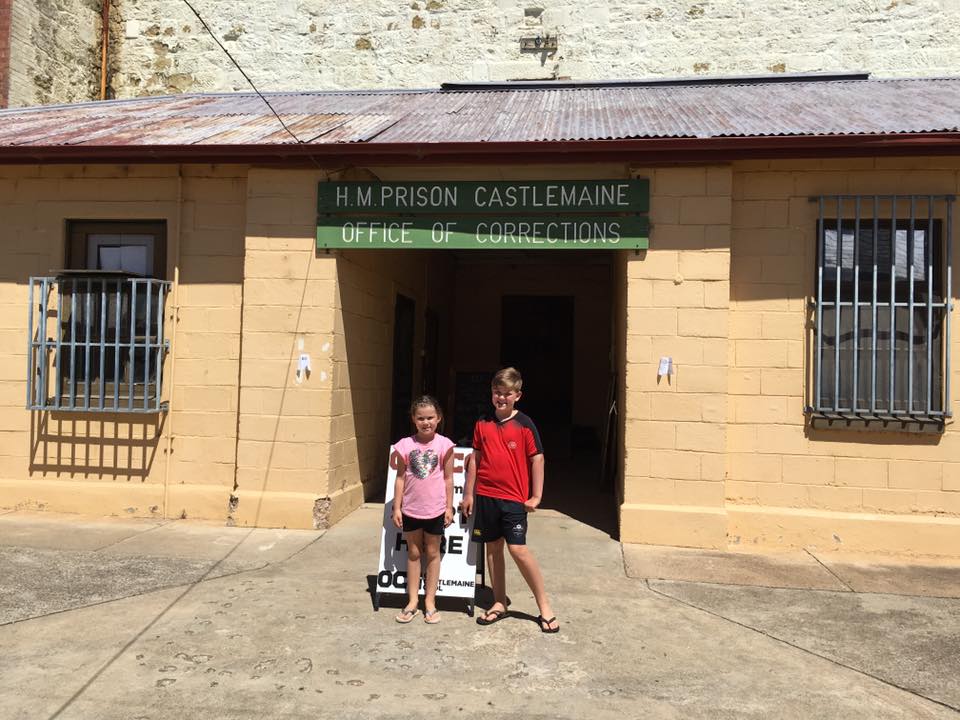 Standing prominently upon a hill overlooking the country town of Castlemaine stands an old sandstone gaol that is regarded as one of the most haunted buildings in all of Victoria. Within its walls ten prisoners were hanged for their crimes. Each were buried somewhere on the grounds – standing up so their souls would never be free! In early January we found ourselves exploring its cells and basement.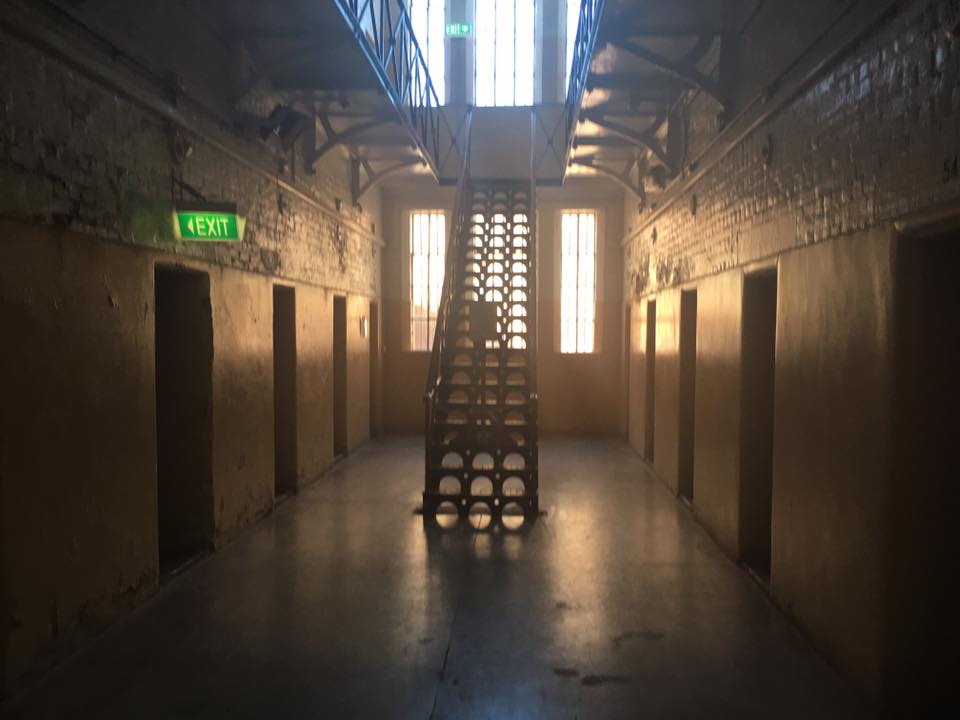 Old Castlemaine Gaol was a working jail from 1861 to 1990. It was modelled on Pentonville in the UK and built from a panopticon prison design meaning the cells are arranged in a circular manner so the prison guards could see the inmates at all times, or at least. We drove up to its imposing gates excited about what we were going to see. Of course, we made sure not to tell the kids that it was reported to be haunted. We were visiting during the day and were certain we wouldn't come across any 'activity'.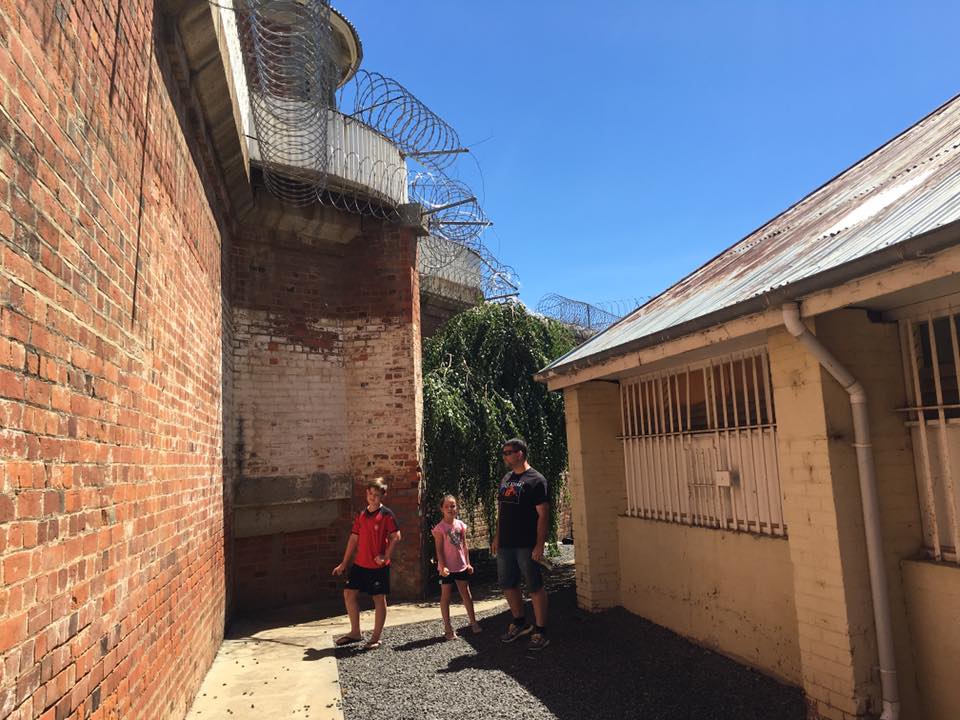 When you walk through the front gates, into the ticketing area and then into the actual gaol, be prepared for an unusual feeling to wash over you. I'm unsure how to word the particular feeling as it hit both T and I in different ways. For me, an uneasy sensation sat with me throughout the visit. Old Castlemaine Gaol certainly has an interesting ambience. It was reputed to be the 'hell' of all gaols when it operated.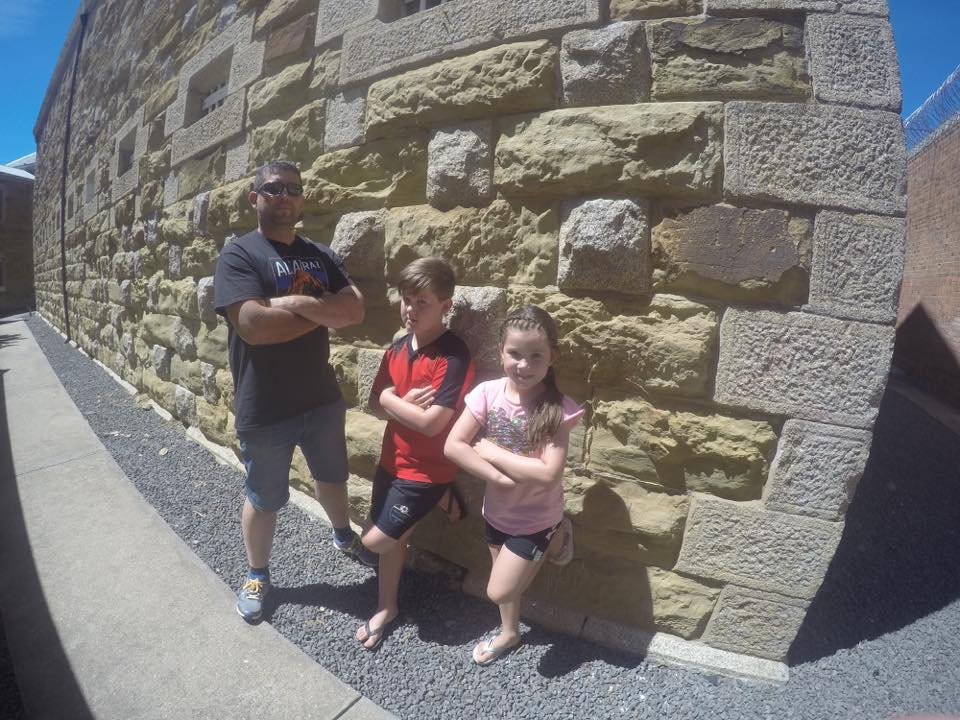 We chose the self guided tour as we were impatient to explore the site (the guided tour was 90 minutes later) and set off to investigate the cells as a starting point. Old Castlemaine Gaol is privately owned and I believe the owners are slowly renovating different sections of the site as their budget allows. Many of the cells were empty but three were fitted out to display three different time periods. The most notable difference between them was the sleeping arrangements which started off as a hessian sack on the ground. How uncomfortable.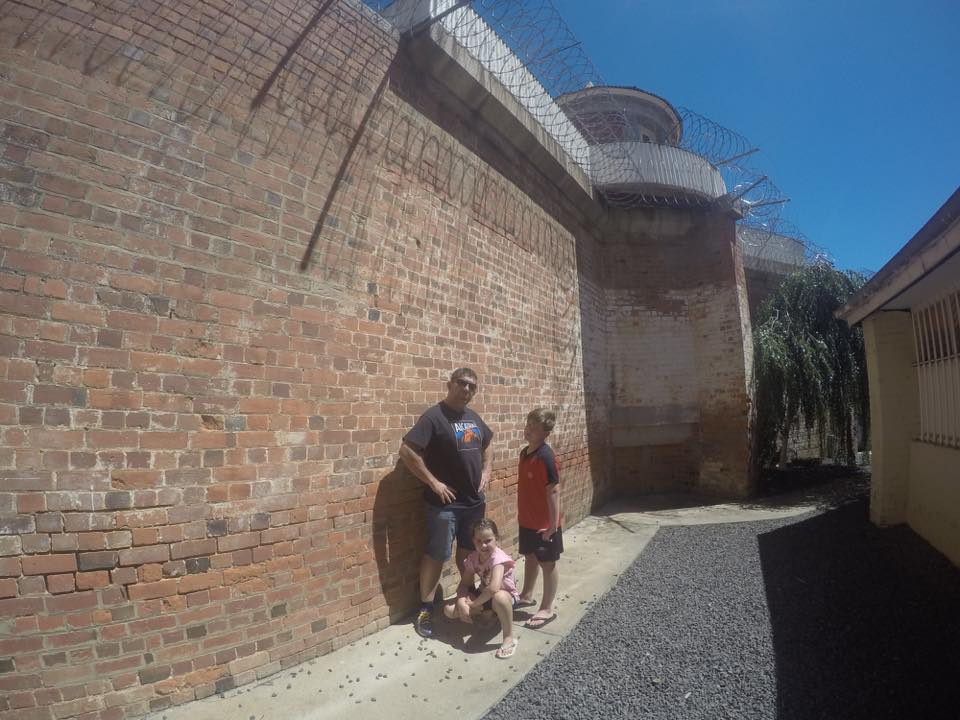 In one section you can observe where the gallows were and the floor can be observed. As mentioned earlier, 10 men were hanged at Old Castlemaine Gaol. The first occurred in August 1865 and the last in May 1876. I was interested in reading more about this but decided it probably wasn't great reading for the kids so moved on.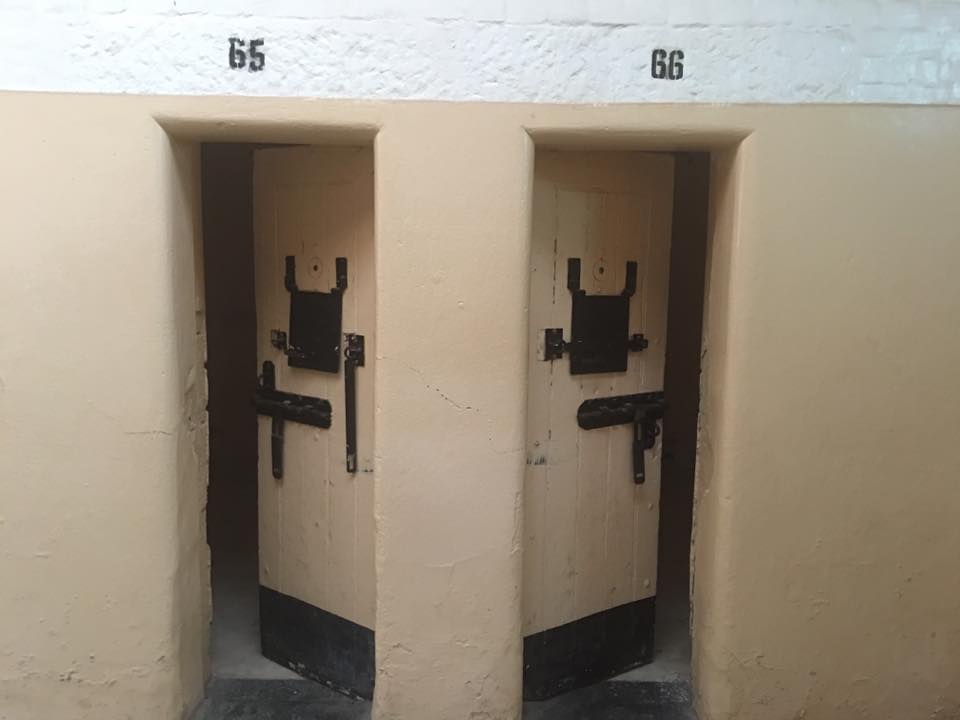 I was interested to know what solitary confinement was like during the period the Gaol ran. We needed to head downstairs for to check it out. A chill ran through me as we descended down the stairs. Solitary confinement was below all the cells and quite dark. It seemed primitive in many ways and would have been scary even for the worst criminals I'm certain. As I walked into the cells, a little ahead of the kids, they closed the door behind me which caused me to scream! Argh! terrifying. They quickly let me out. This lower level was probably used for cooking inmates food and the laundry, although I am still uncertain.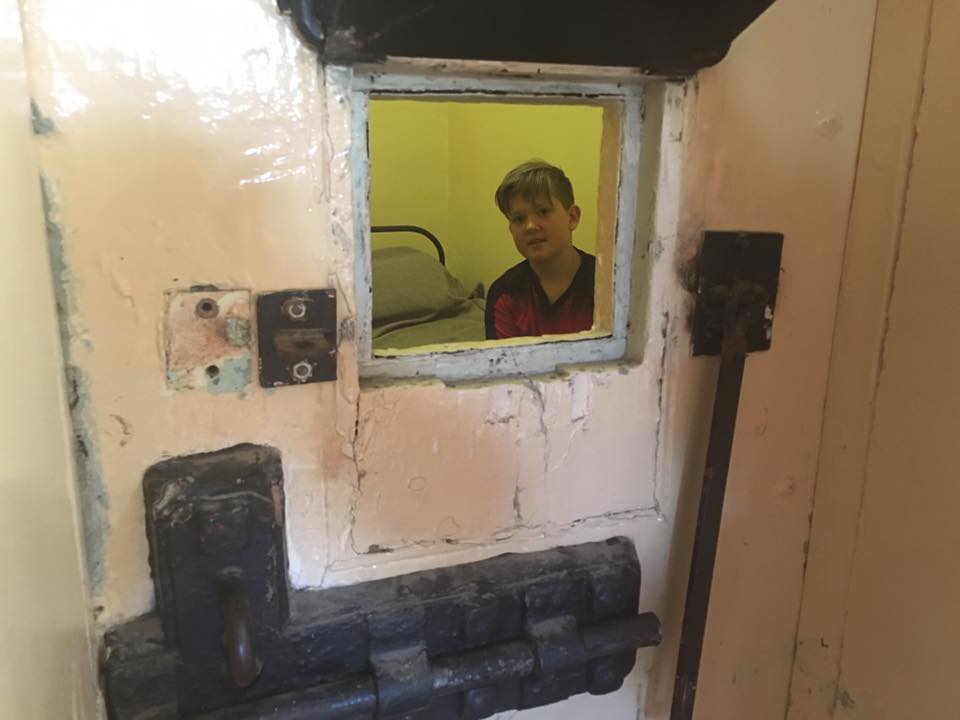 Being on a self guided tour did mean we were prevented from looking at the higher floors. That's open only to those on the guided tours which was a little disappointing but I like to think that it's pretty much a replication of the lower ground. As such, we headed outside to look at the exercise yard.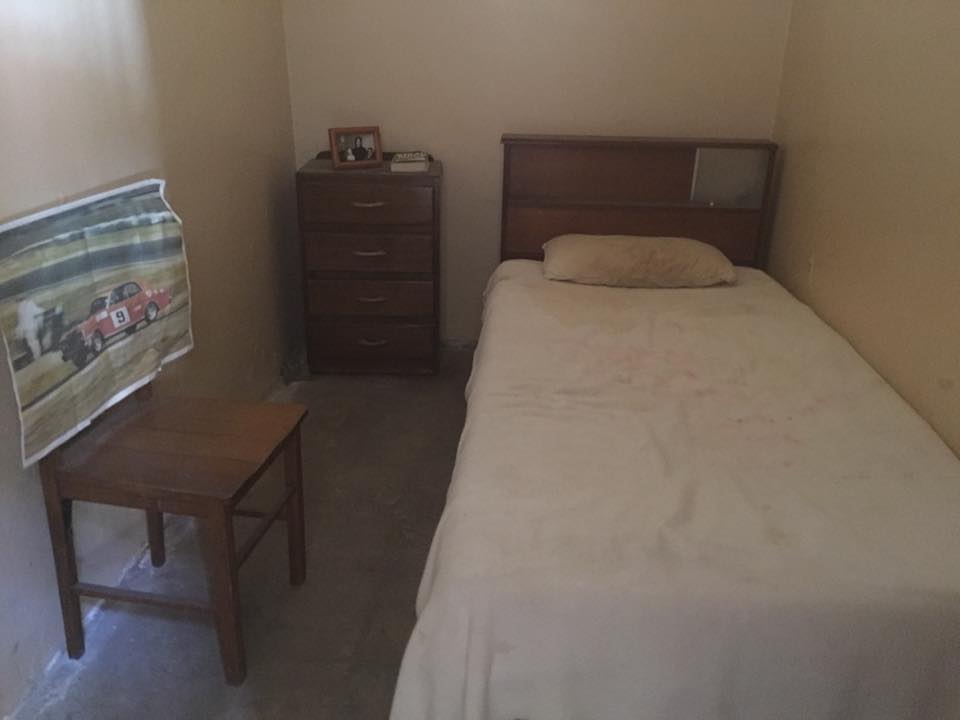 Exploring can make us tired so it was perfect to find a cafe on site which offers a stunning view over Castlemaine. The kids chose cheese toasties for their snack whilst T and I enjoyed a delicious salad. Soon it was time to leave so we could explore more of Castlemaine.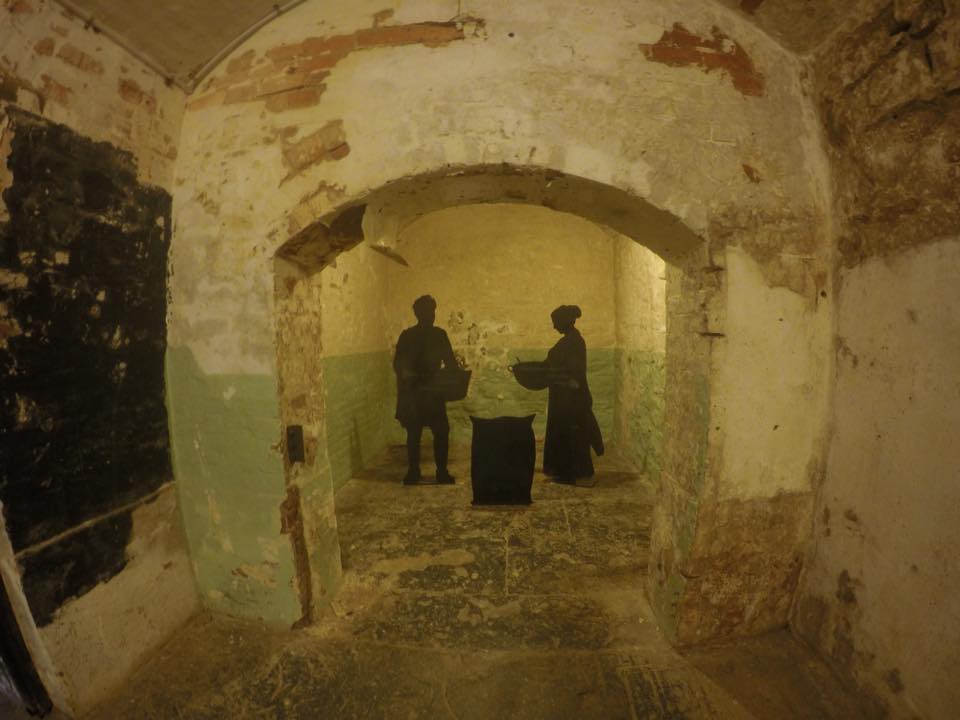 Old Castlemaine Gaol  – www.oldcastlemainegaol.com.au guided tours run every Friday, Saturday and Sunday at 12.00 pm and cost $20.00 per adult. Self guided tours run 10.00 am – 4.00 pm and are charged at $10.00 per adult. Children under 15 are free  for both tours. If you're interested in the Gaol hauntings you can also experience night ghost tours.