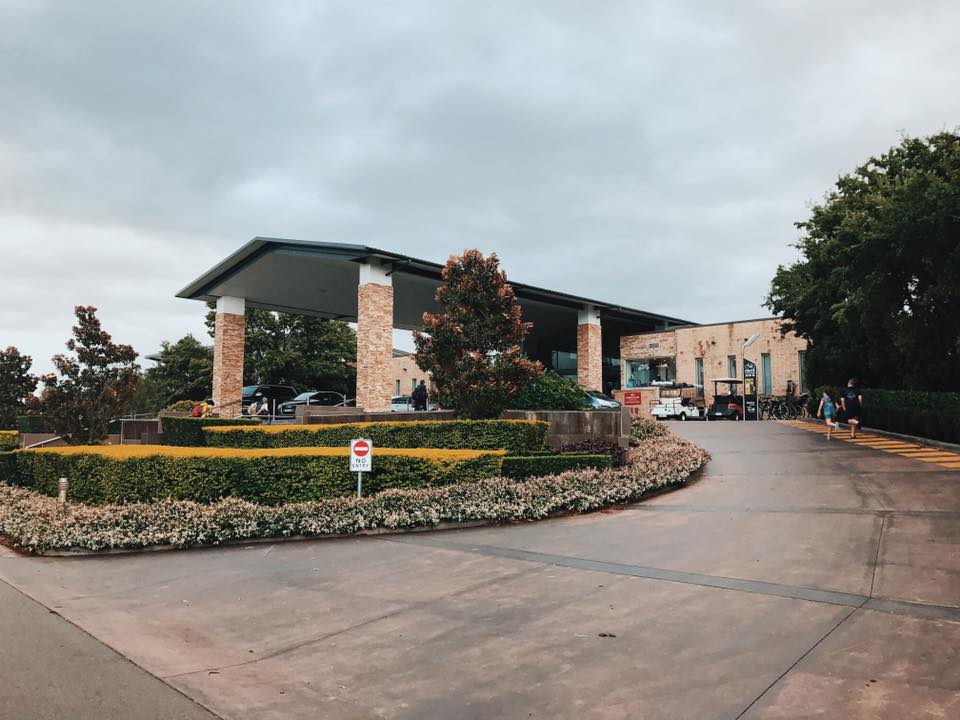 Did you have any idea that there was an amazing resort perfect for families only a couple of hours north from Sydney? We didn't. Completely oblivious. And then we were invited to experience the Crowne Plaza Hunter Valley and it was like an enlightening.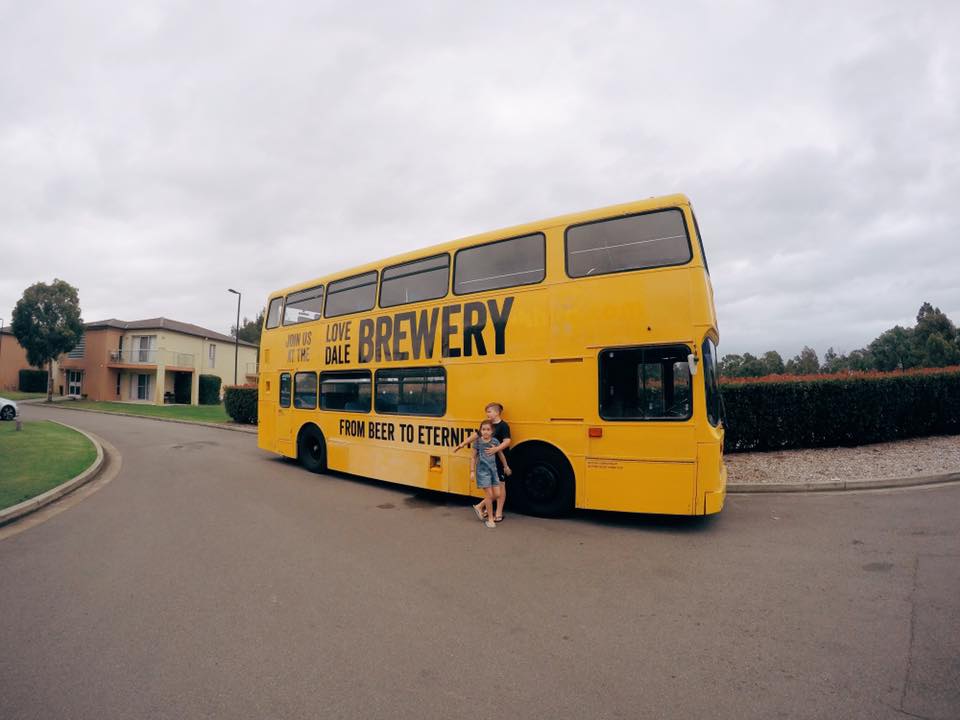 We drove to the Hunter Valley straight after work on a Friday afternoon. It did mean that I needed to be a little prepared with our bags packed the night before. Just over two hours later, we pulled into the reception at Crowne Plaza Hunter Valley. I think our jaws were on the floor from the moment we drove through the gates. Throughout the night and right through to the next morning when we checked out we had to keep lifting them back up.
The Crowne Plaza Hunter Valley is on a huge property. Think Kellerman's Resort in Dirty Dancing on steroids but with no weird manager man and an actual knack of catering for kids without forcing them into weird pantomimes. Who would have thought such a place existed!! On checking in we were handed a map so we could find our villa, as well as some directions on how to get to the pool, the Kidzone, the restaurants (yes – plural!) and everything else.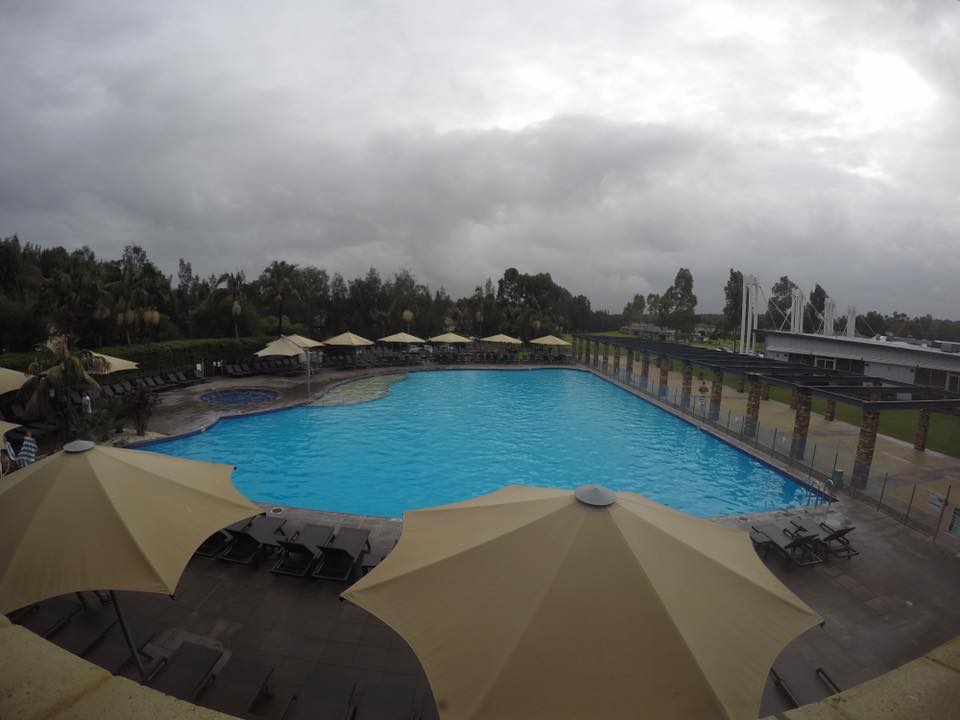 The Pool
Before I get to describing our amazing villa, I think a description of the pool really needs a mention. It is a gigantic outdoor heated pool which measures around 25 x 25 metres in size. Seriously, it must be the biggest heated outdoor pool at any resort in the state. If you've seen a bigger, more turquoise version anywhere in NSW you need to tell me. Mind blown! Being heated, you could easily swim in it all year round but I think the Summer and Autumn school holidays would be the perfect time.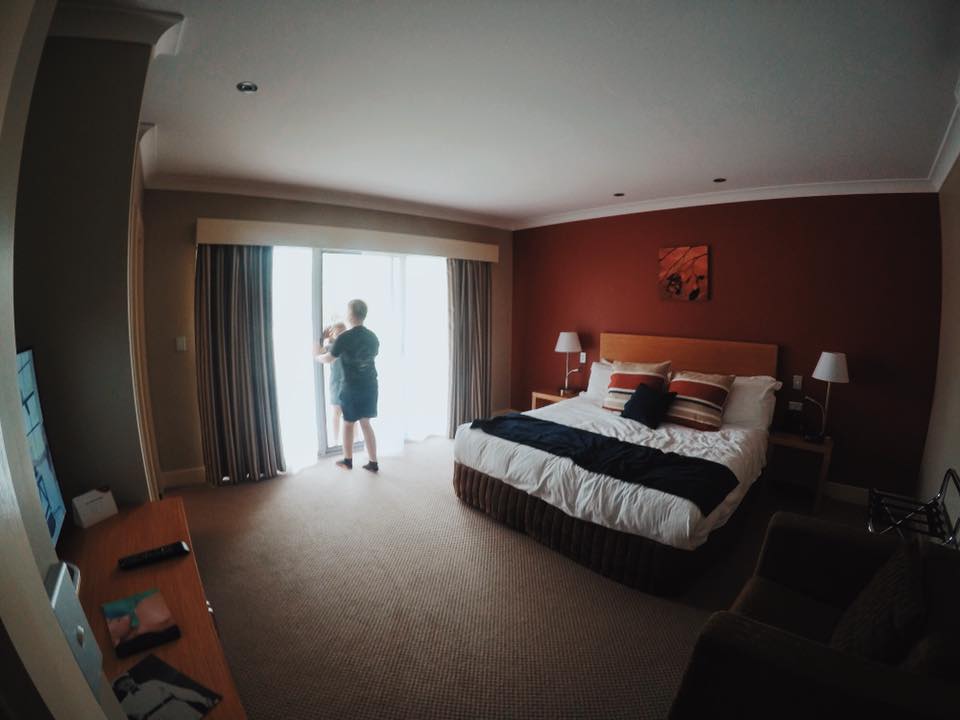 The Room
So room time. We were booked into a 2 bedroom self-contained villa. Much to our pleasure, we were allocated the upstairs villa. It was super spacious – possibly the biggest we've stayed in, with views across the golf course and lake from our lounge room balcony.  The kids were delighted to discover that they had their own room with king singles which also had a tv. T and I were stoked to find that we had an even bigger room with a built in robe, study nook, ensuite and the perfect distance from the kids room to give us a little privacy at night time.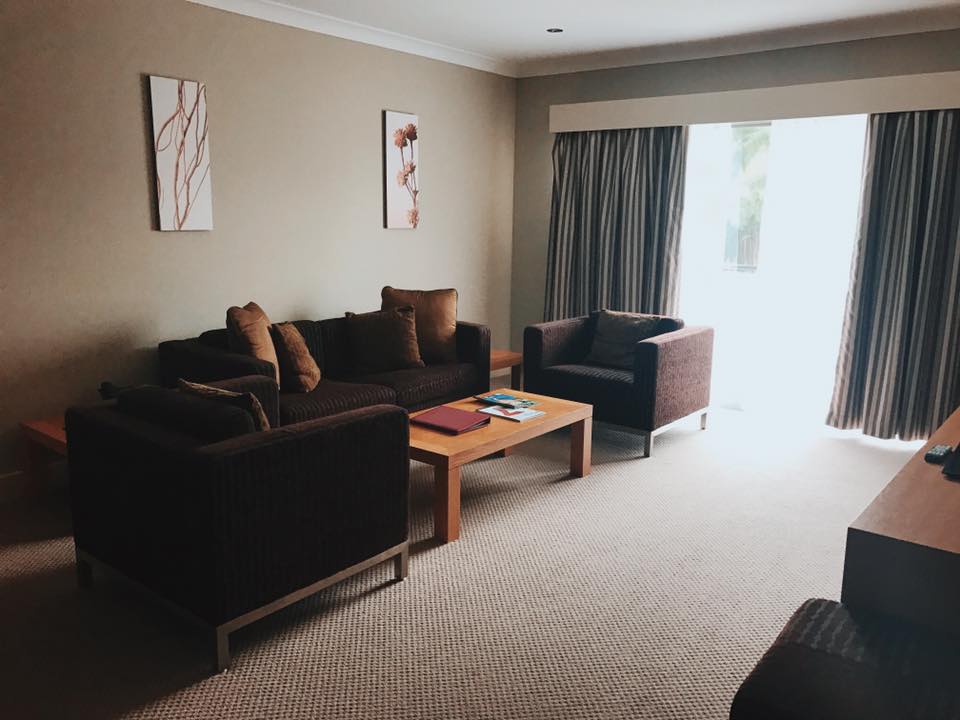 The kitchen was not too big, not too small. It even had a dishwasher which made me a little giddy because washing dishes is the bane of my existence. We were on holidays! There was also a cupboard which held all our laundry needs.
What I loved most about our villa was the space. I'm sure you've been on holidays where, after a few days, you and your family tend to fall over each other and start wishing for some time to yourself (that isn't in the bathroom). You will never feel that here. You have enough space for everyone and you can repeat to different spaces quite easily. This was one of my highlights.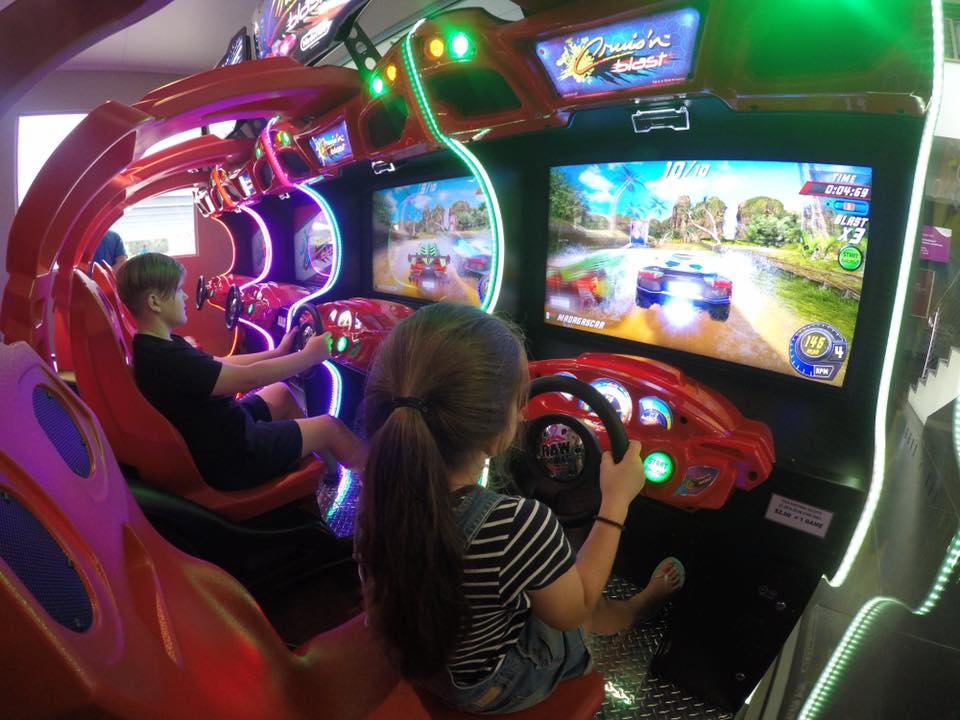 Stuff for the Kids
After we settled in we dragged the kids out of the villa (they had made themselves right at home and didn't want to leave) so we could explore the facilities for kids. Now we've stayed at a bunch of awesome hotels on our travels, but I do think the Crowne Plaza Hunter Valley is exceptional when it comes to thinking about what children will like in a resort. Set aside the gigantic pool for a moment which would get me back again in a flash, and there are also a plethora of other activities that the kids will love. Firstly, they have a dedicated kids club, teen lounge and games room. Due to the rain, we were unable to enjoy the carousel (yes……carousel!!) and the train, but we spent a good hour in the games room before heading to the giant chess board for a game.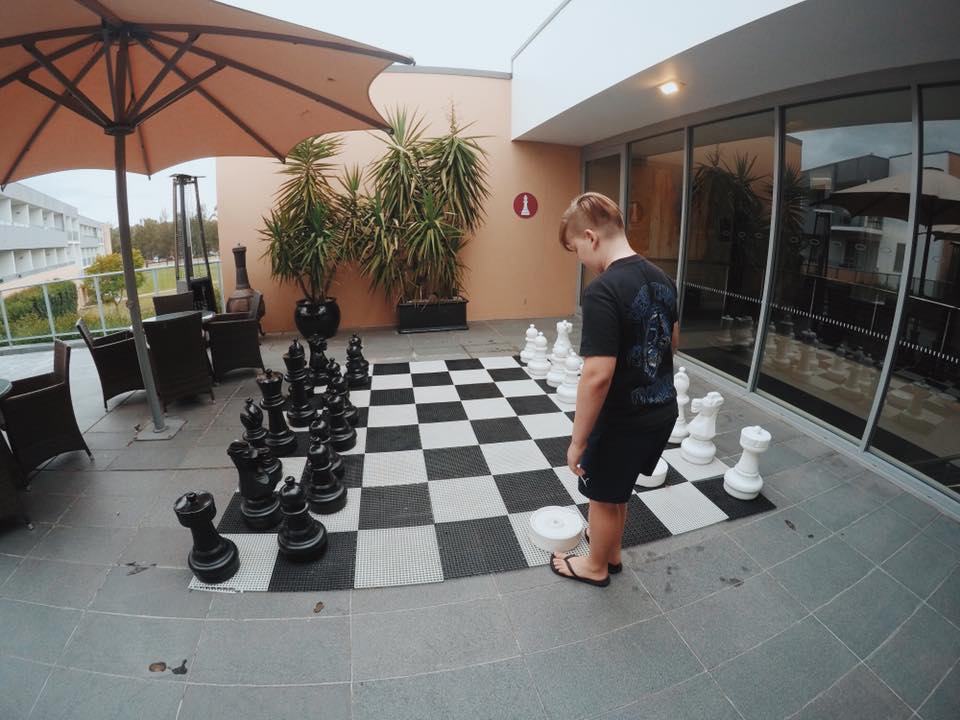 I know that there's also a few of you out there, well probably all of you, who dream about a round of golf or a few hours at a spa without the kids. Don't fell guilty, we all feel we need a little break every now and again. The Crowne Plaza Hunter Valley has developed the Water Dragons Kids Club which is hosted by a team of experienced childcare professionals onsite. It's a great spot for 3 and 12 with regular school holiday activities – the kids will think YOU are doing them a favour.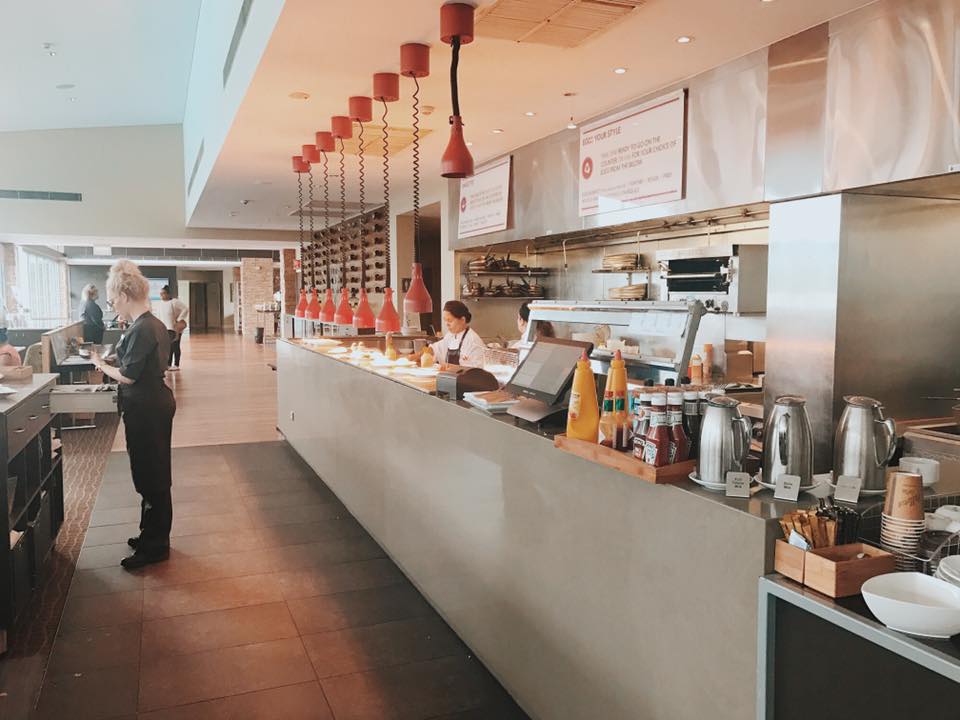 The Food
If you don't feel like self catering, there are a couple of dining options on site. Redsalt Restaurant is Crowne Plaza Hunter Valley's signature restaurant. It was super popular at dinner time so we chose to head their for their morning buffet breakfast. For the kids it was all about the automatic pancake machine – press a button and then wait for a pancake to fall onto your plate. However, for us adults it was all about the eggs and barista. I ordered Eggs Benedict which were cooked to perfection. T order an omelette and a flat white. It was quite literally, the biggest buffet we have ever seen and the team were constantly replenishing items. There was no chance of wrestling the diners at the next table for the last piece of toast – the food never ran out!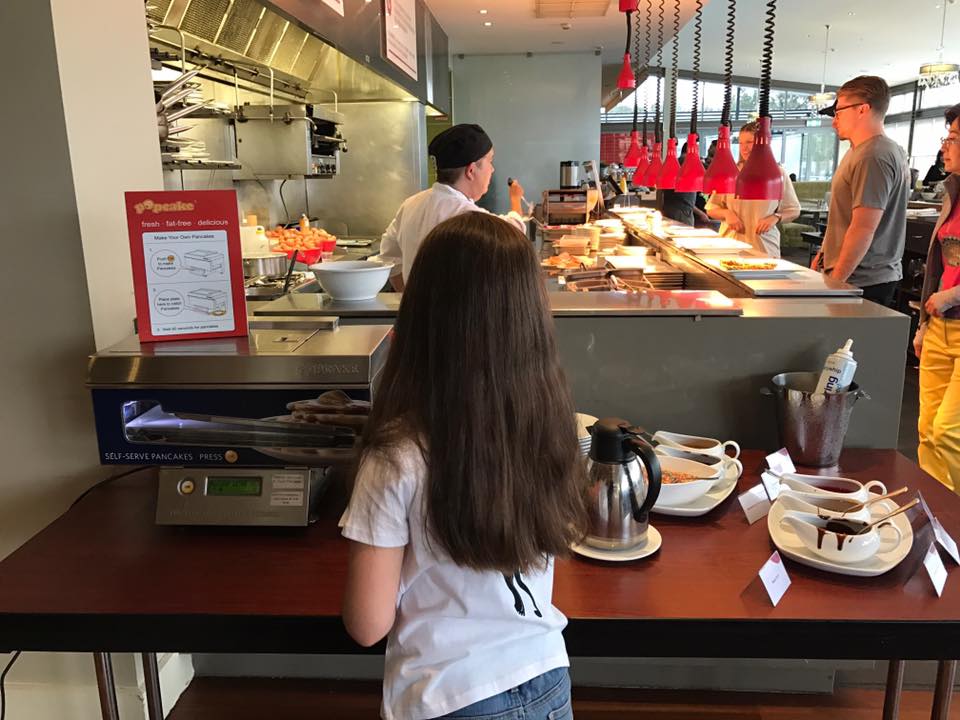 The Verdict
Our stay at the Crowne Plaza Hunter Valley was amazing. The kids had an absolute ball which, as you know, means us parents did too. While we only stayed a night, the kids have started talking about organising a trip back in Spring with their cousins. And do you know what? I don't think its a bad idea. The Hunter Valley has so many places to explore and basing yourself at Crowne Plaza Hunter Valley makes sense.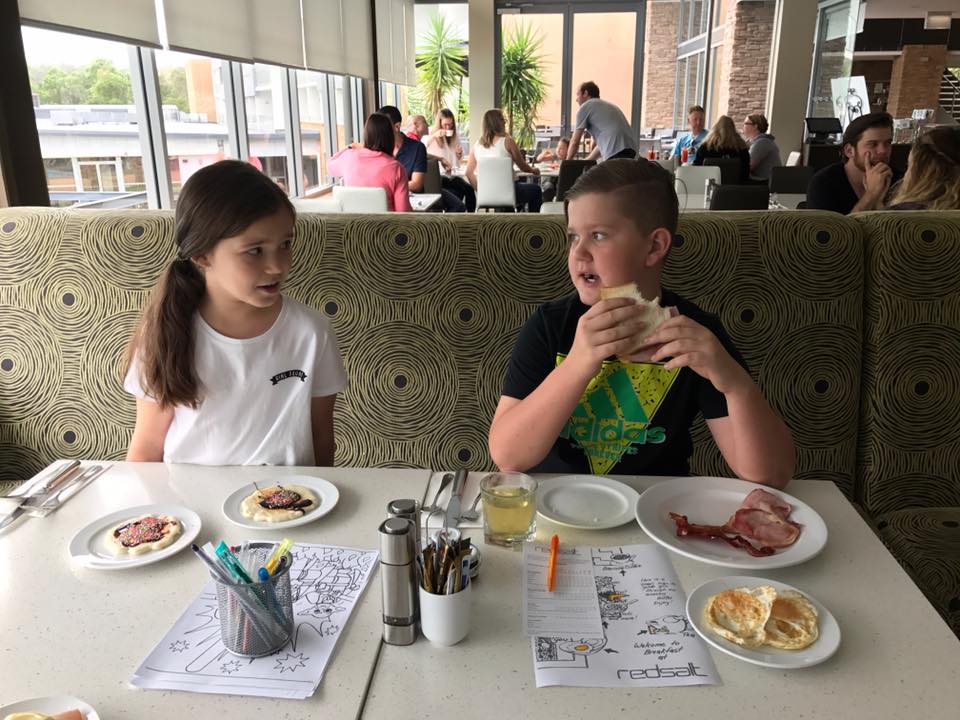 You can book the Crowne Plaza Hunter Valley directly via their website www.crowneplazahuntervalley.com.au
Thank you to Crowne Plaza Hunter Valley who hosted our one night stay. We were incredibly impressed with our stay, with all opinions above our own.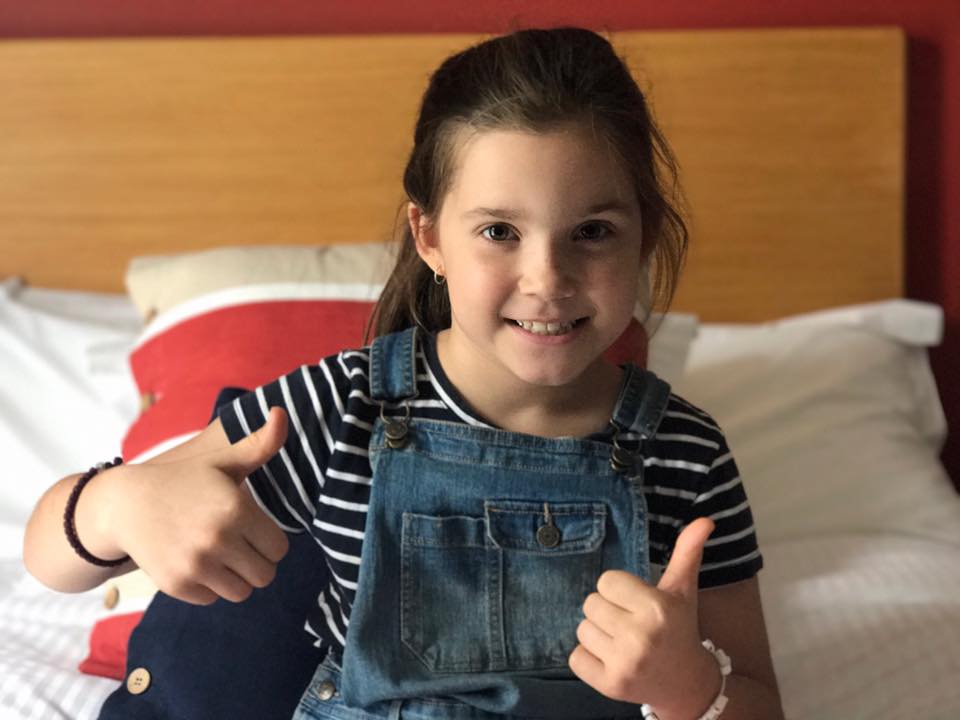 Pin this to Pinterest: