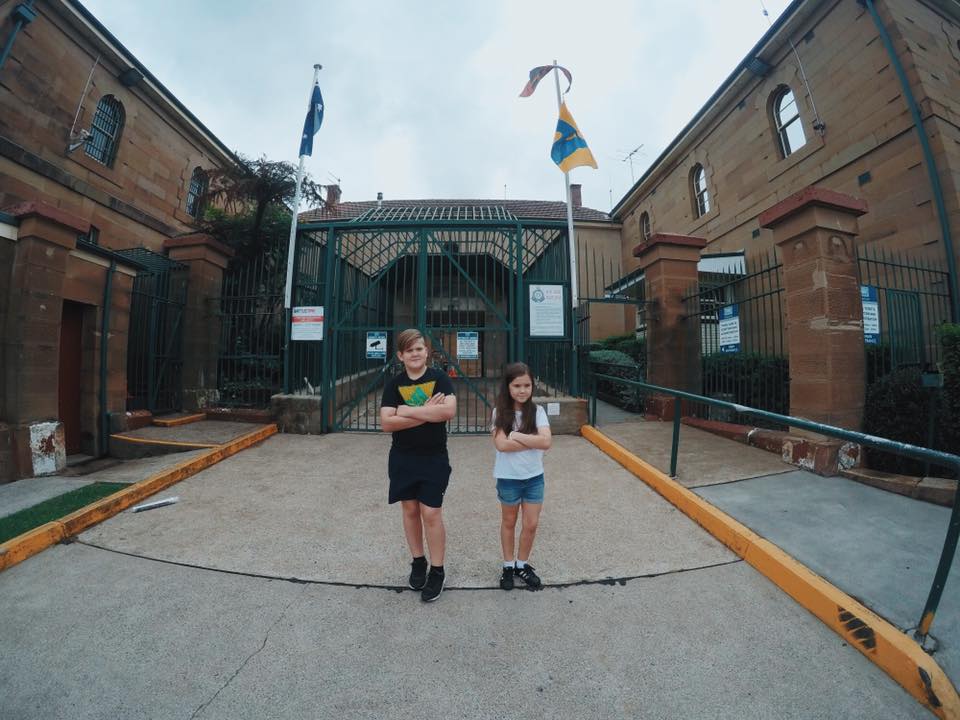 Travelling always provides an opportunity to seek out a little history. It is through the history of a place that we learn about the present. When we visited the Hunter Valley I did my research and discovered that Maitland Gaol was the the longest continually run gaol in Australia when it closed back in 1998. I made sure it made its way on to our itinerary.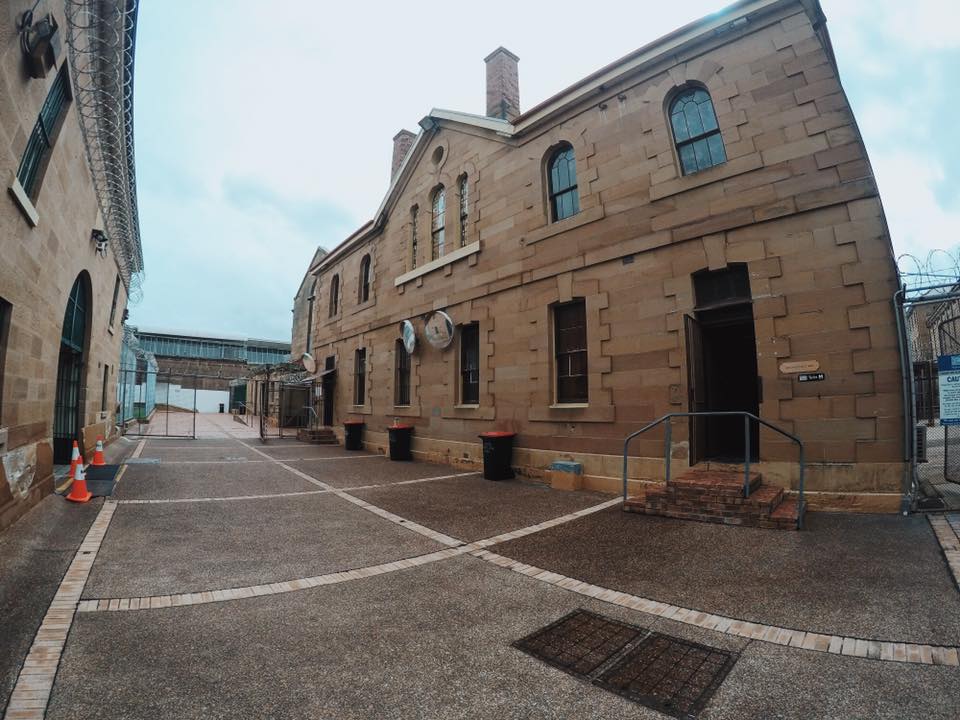 Construction on Maitland Gaol started back in 1844. The cells were opened for inmates in 1848 and continued to operate for the next 150 years. Over the course of its history, it was home to some of Australia's most notorious criminals including Darcy Dugan, David Eastman, Andrew Garforth,  Neddy Smith and Ivan Milat. 16 hangings took place here with scaffold erected every single time unlike Old Melbourne Gaol where it was a permanent fixture.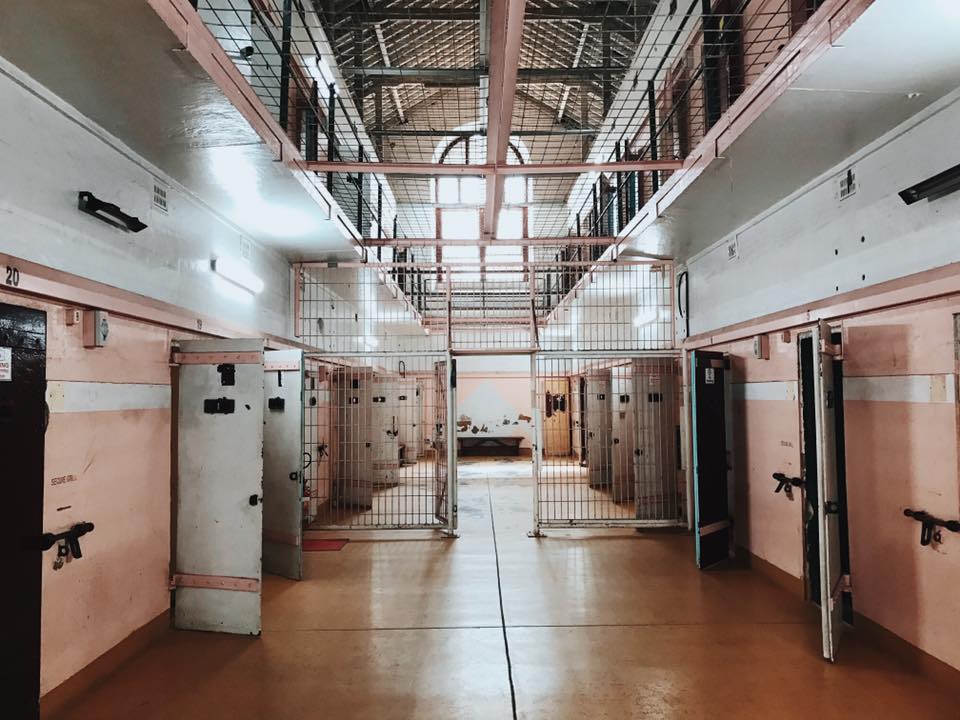 On arrival at Maitland Gaol, we discovered that there are a number of public tours available at different times. Many are unsuitable for children under the age of 15 as they focus on ghosts, poltergeists and residual and intelligent hauntings. Luckily we're more history buffs so we chose the 150 years under lock and key tour. The tour ran for around 90 minutes, with our guide leading us through each cell block and some of the amenity blocks.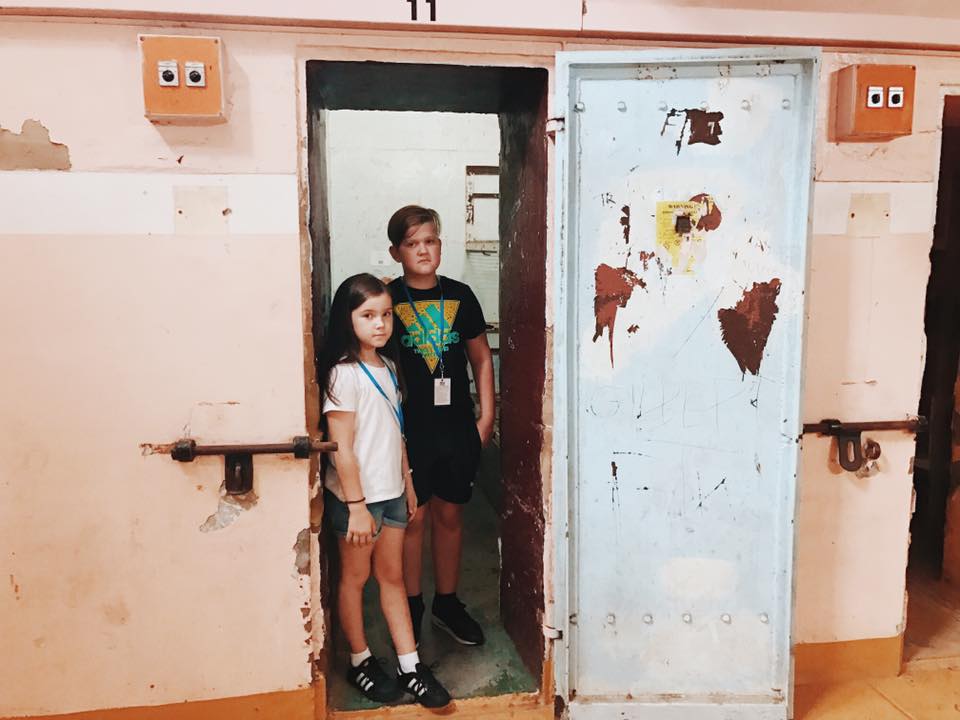 Starting in Block A, we were able to see the sizes of the original cells where five prisoners were put along with their water bucket, toilet bucket and blanket. Cells were set up by a type of prisoner rank, with the sweepers (trusted inmates) at the start of the line. They did the sweeping, as per their name, and also brought the meals to their other inmates. Australian gaols are unlike American jails in many ways including the lack of cafeterias here. Way back from the start, prisoners ate in their cells. I believe that they still do. The back section of the cell was caged to protect those inmates in protection and the last two cells were reserved for the condemned.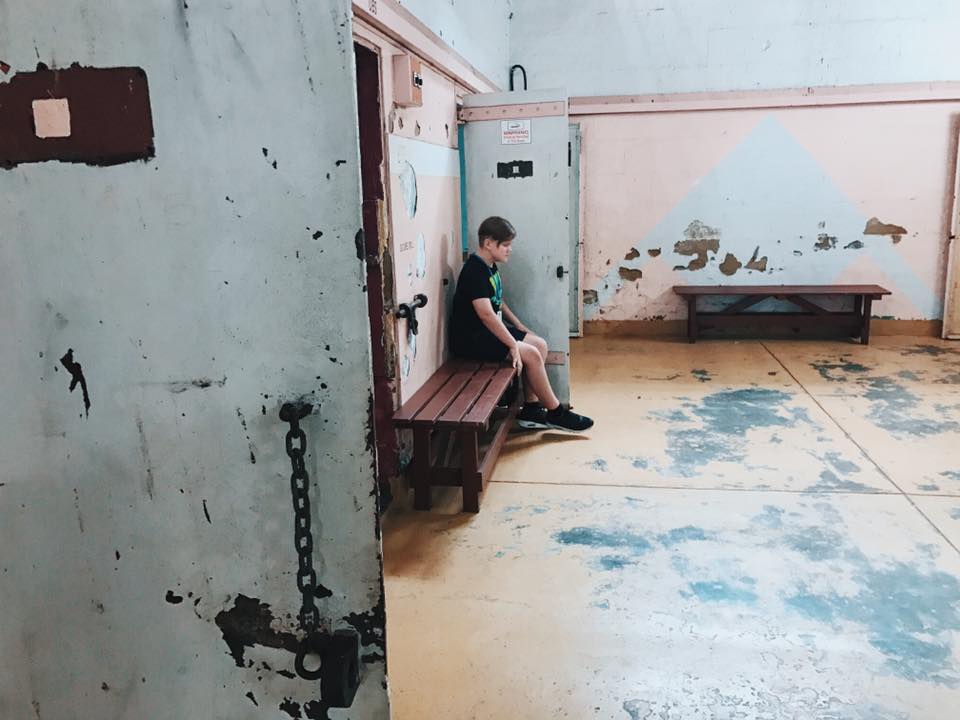 Next stop was the exercise yard where up to five prisoners were sent each day for their daily …. exercise. It as not a nice salubrious place by any means. Dog yards comes to mind, but remember, the prisoners here were often murderers and rapists. They were not nice man.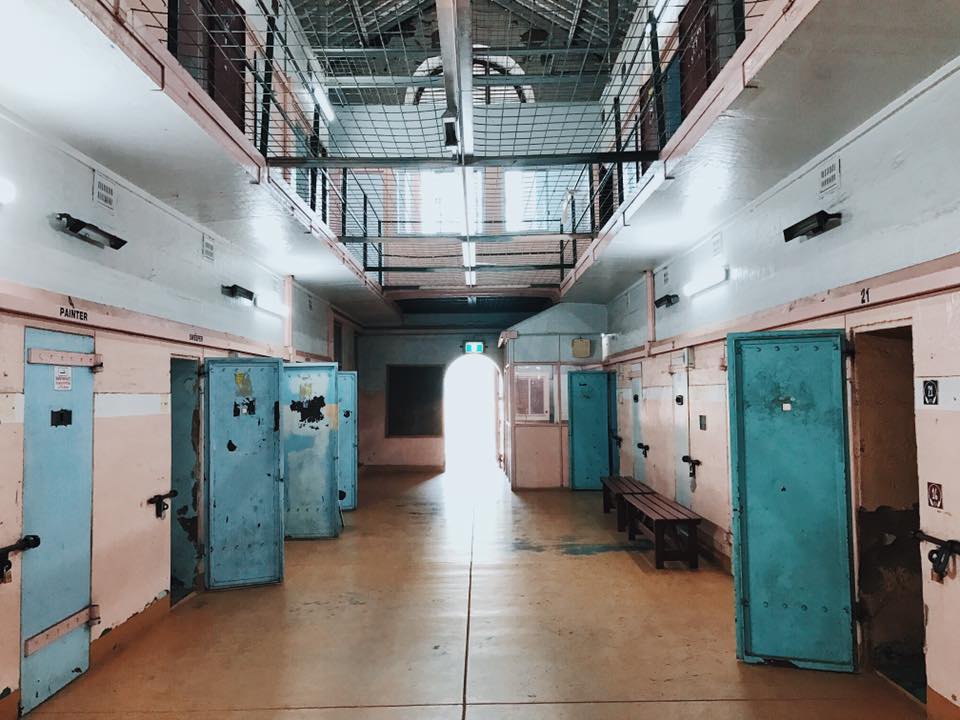 As we were walking to our next part of the tour, the heavens opened and the rain came down. We made a run for the next building, climbing the stairs to the old chapel. This section has recently undergone some historical restoration where old murals were found under the plaster. It's cold though, I can only imagine what it felt like to be here on a Sunday during winter, or any other part of the prison.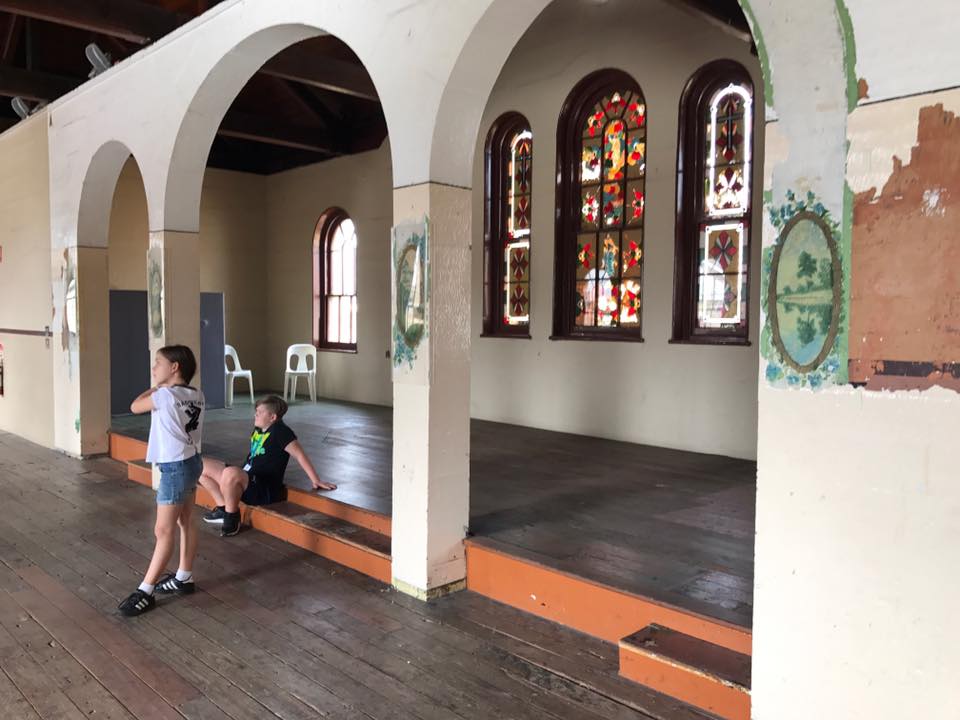 The hospital was quite interesting and was the next part of our tour. Whilst it was updated towards the end of Maitland Gaol's use, it gives you an idea of how it was used with a number of display's showcasing old medical equipment and pamphlets. If the inmates were seriously hurt, they were transferred to the local hospital.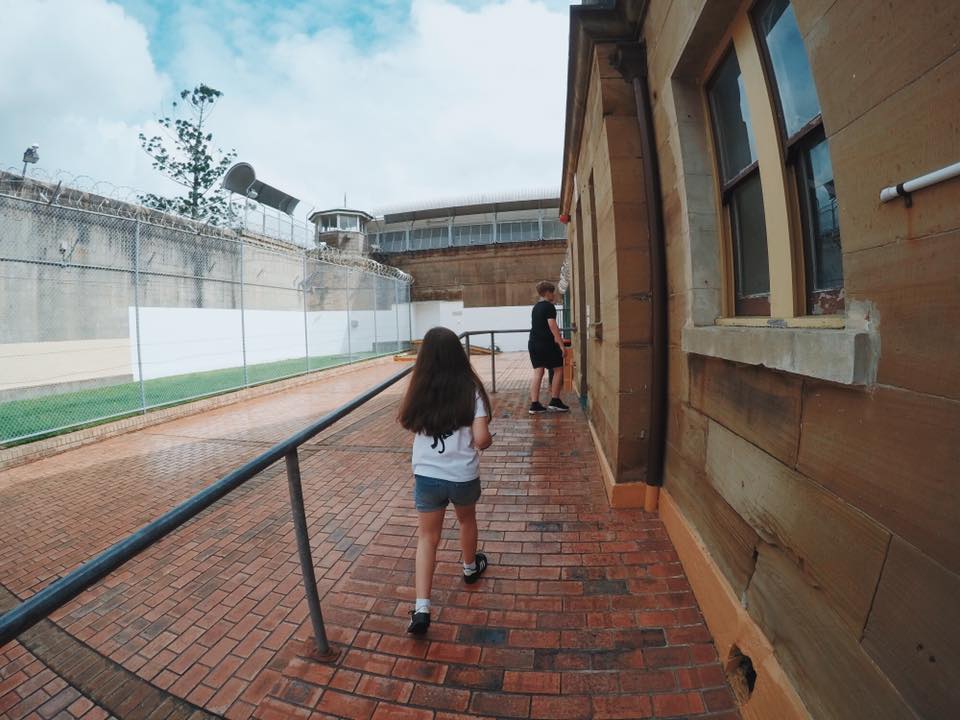 We couldn't stay all day in the hospital, so after leaving our message eon the board, it was off to the shower block where one of the most brazen and planned escapes occurred. The inmates had obviously starved themselves because they climbed up through the air vents! Each prisoner was captured within 24 hours of their escape.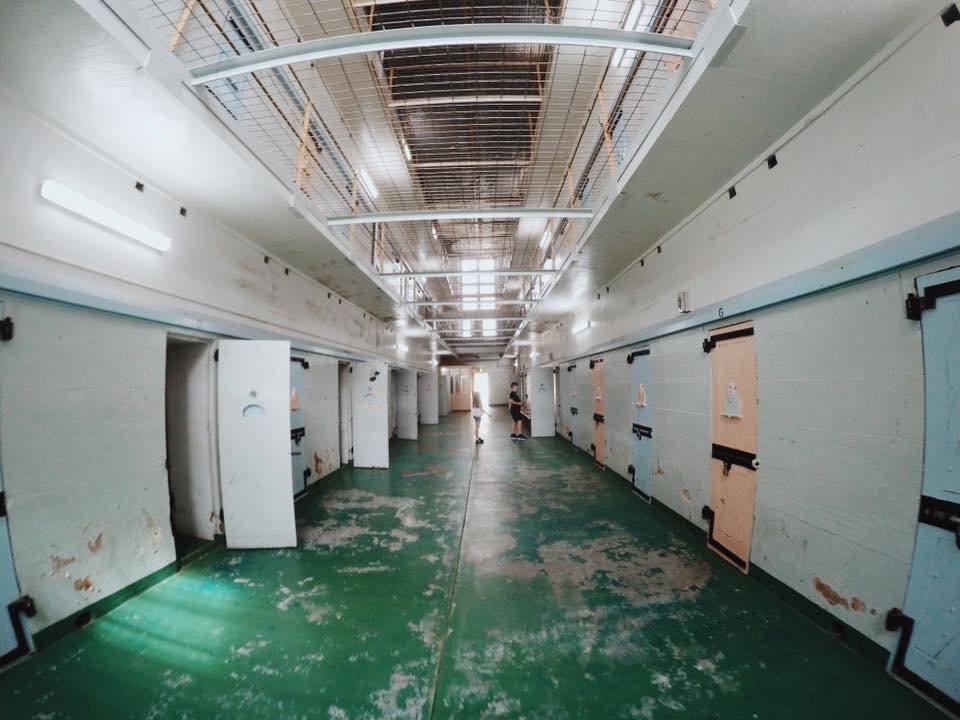 C Block was where it wall happened for us. Just walking in to this area and I had goosebumps. Cell doors sung open and slammed shut. Our tour guide said it was the wind. I am still trying to work out how the wind can blow open and shut super heavy prison cell doors. We heard a little about the history before quickly exiting and moving to our last stop, the waiting room.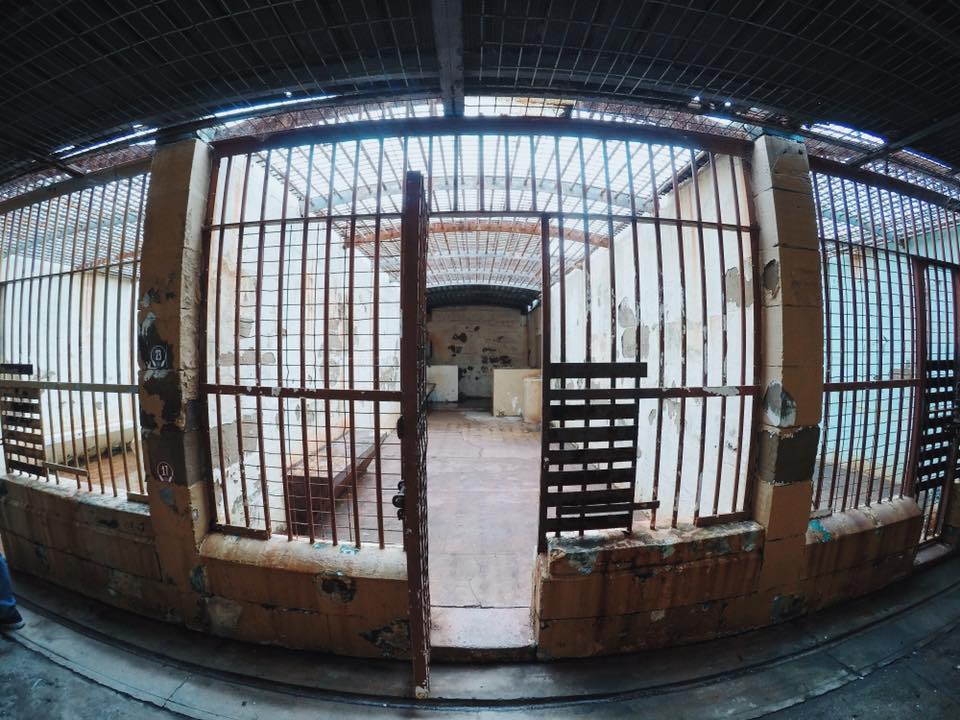 Maitland Gaol is such an interesting place to explore. It is eerie, fascinating and full of historic marvels. There are a selection of tours to choose from, but not all are suitable for children. Do your research (perhaps this post will help) and make sure you frame the visit before you arrive so your children see it for its historic importance rather than for the scary bits.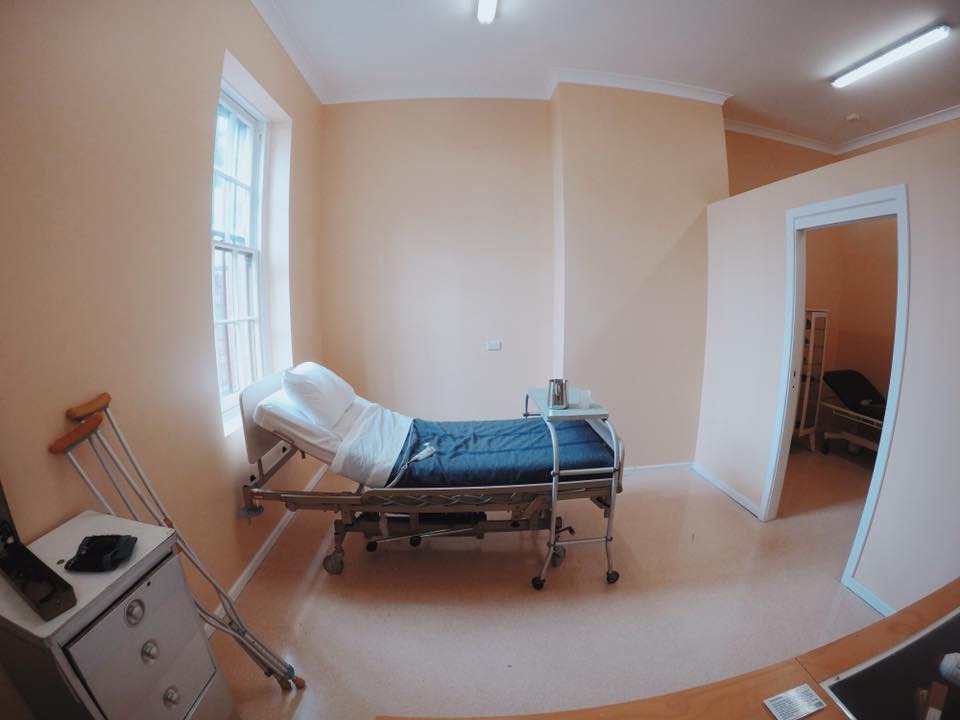 Location: 6-18 John Street, East Maitland
Opening Hours: Monday to Friday 9.00am to 4.00pm. 
Saturday and Sunday 10.00am to 4.00pm.
Last entry at 3.00pm
Current Ticket Price: Family pass (2 adults, 2 children): $64.00
Head to the Maitland Gaol for further information.
Thank you to Maitland Council for providing permission to publish our images of our tour. We self funded our visit. All opinions are our own. 
Pin this to Pinterest: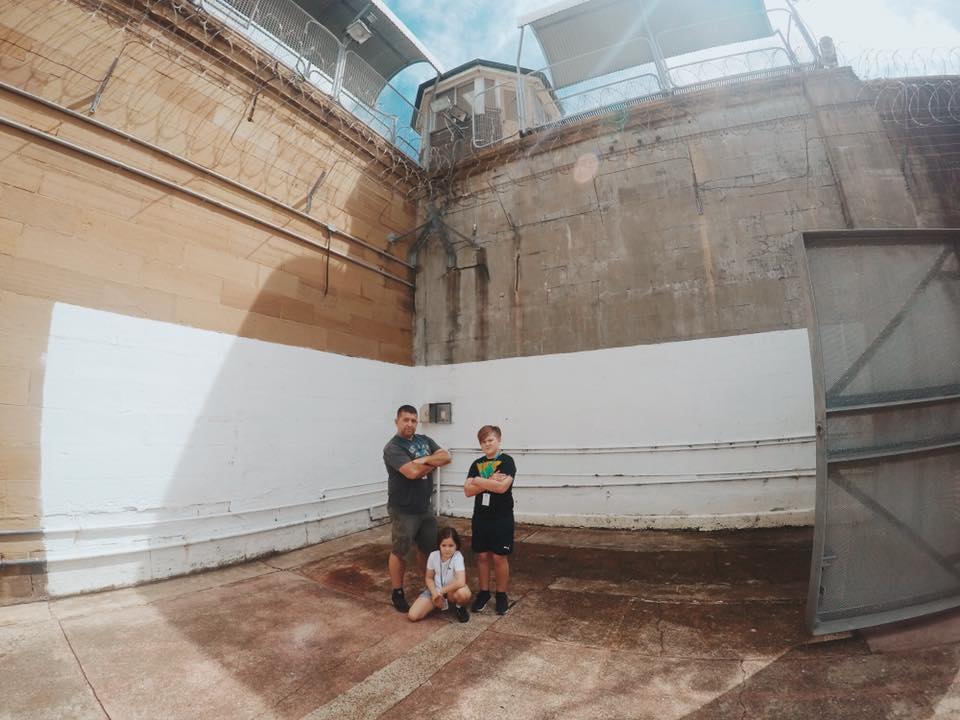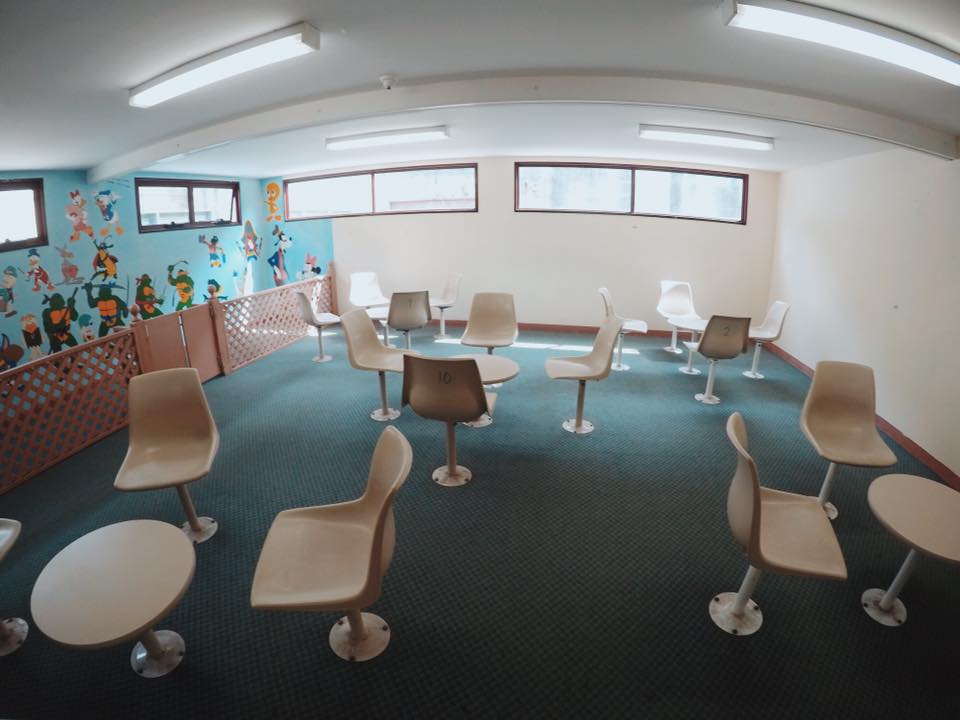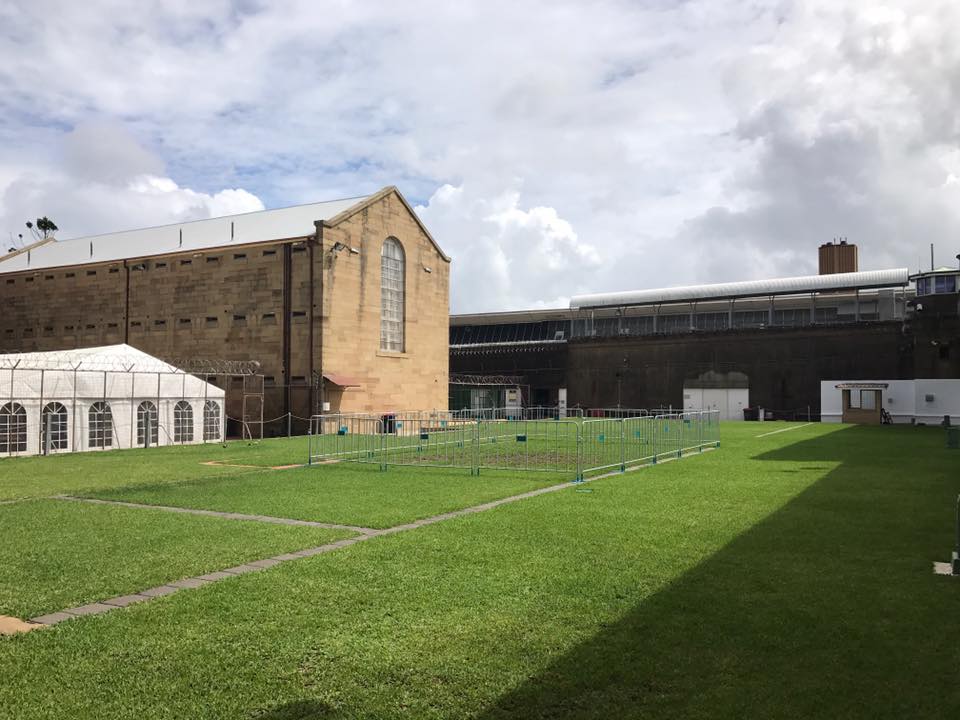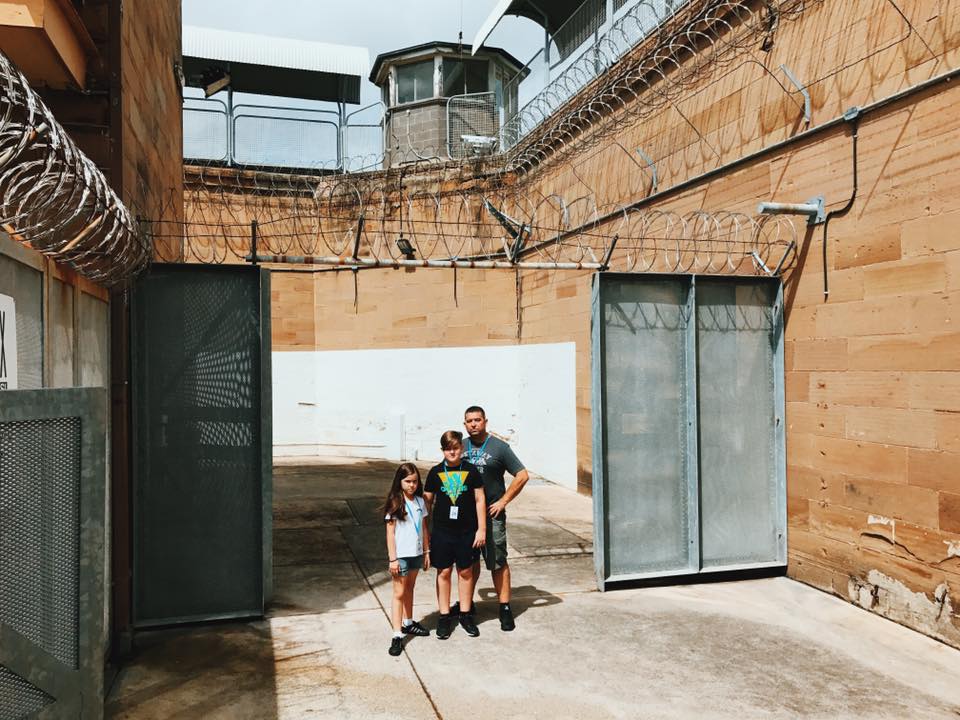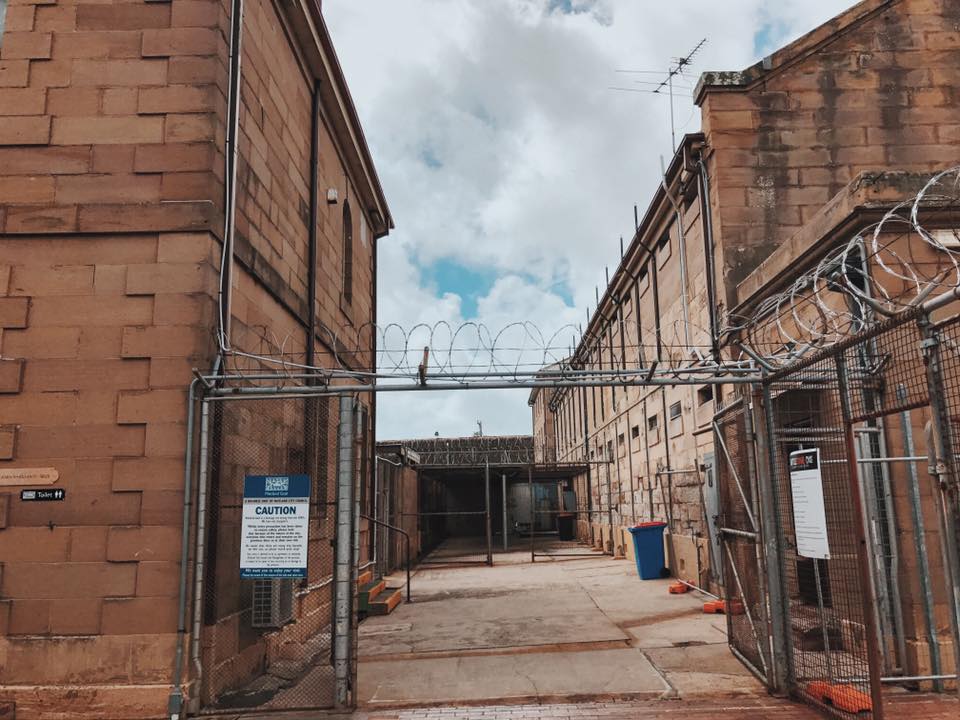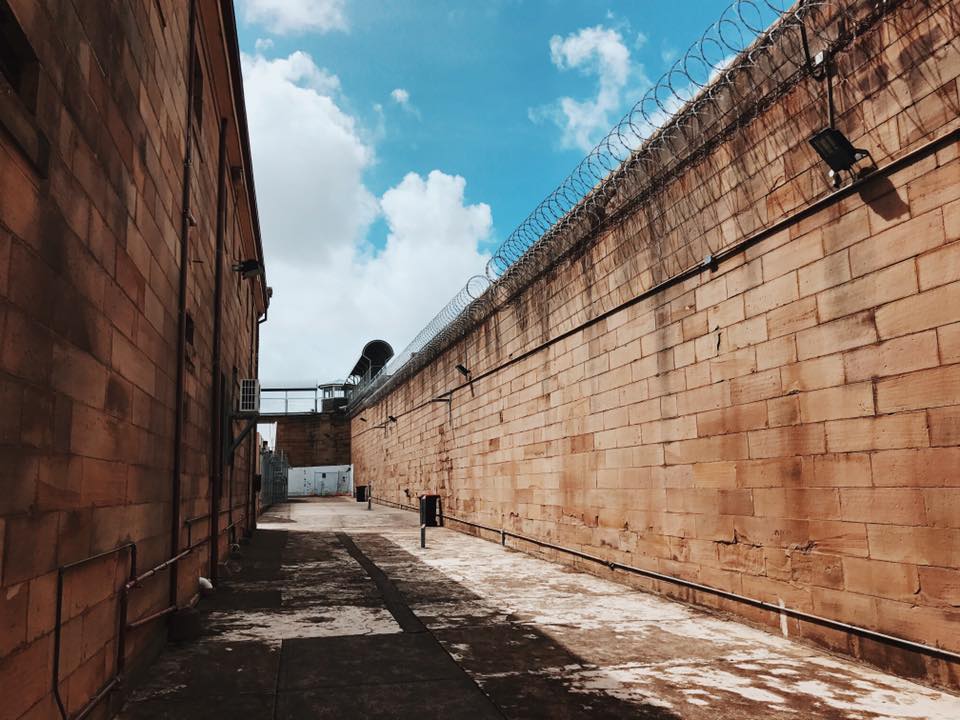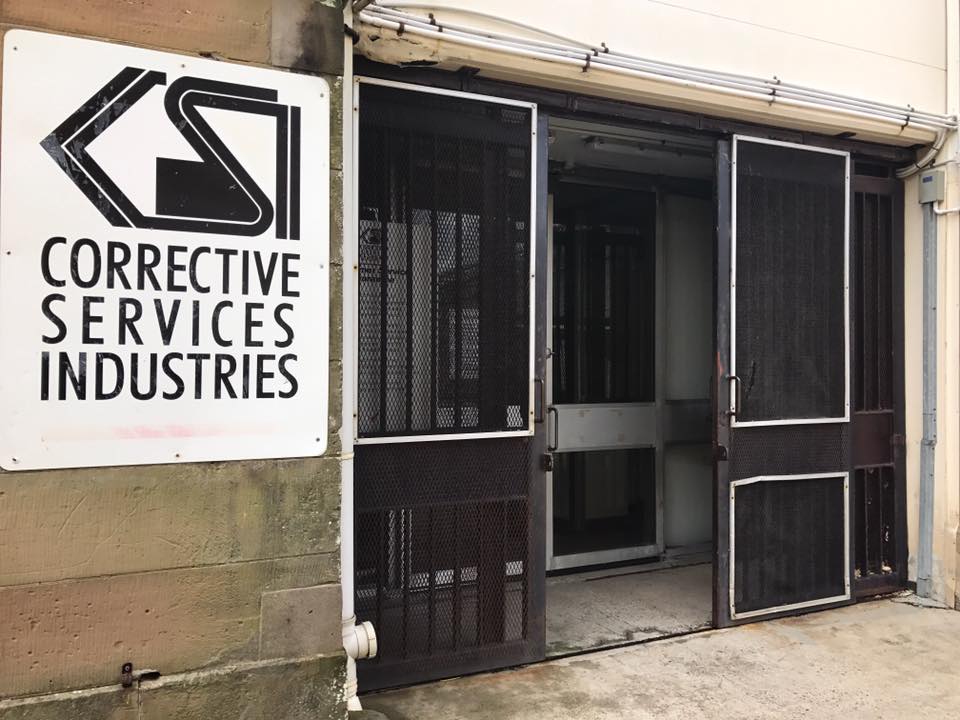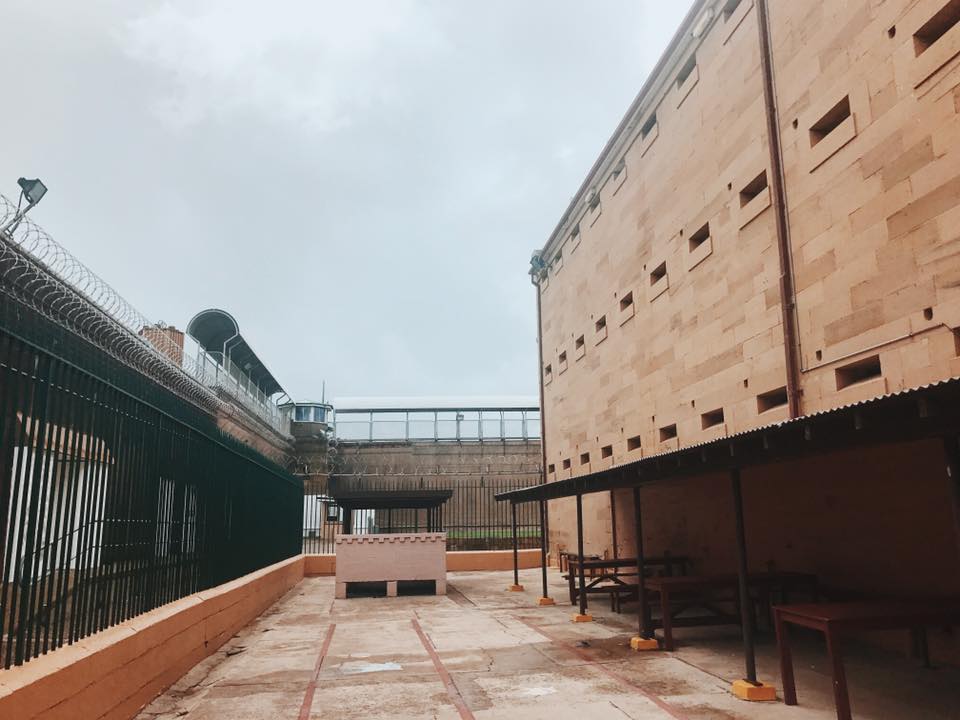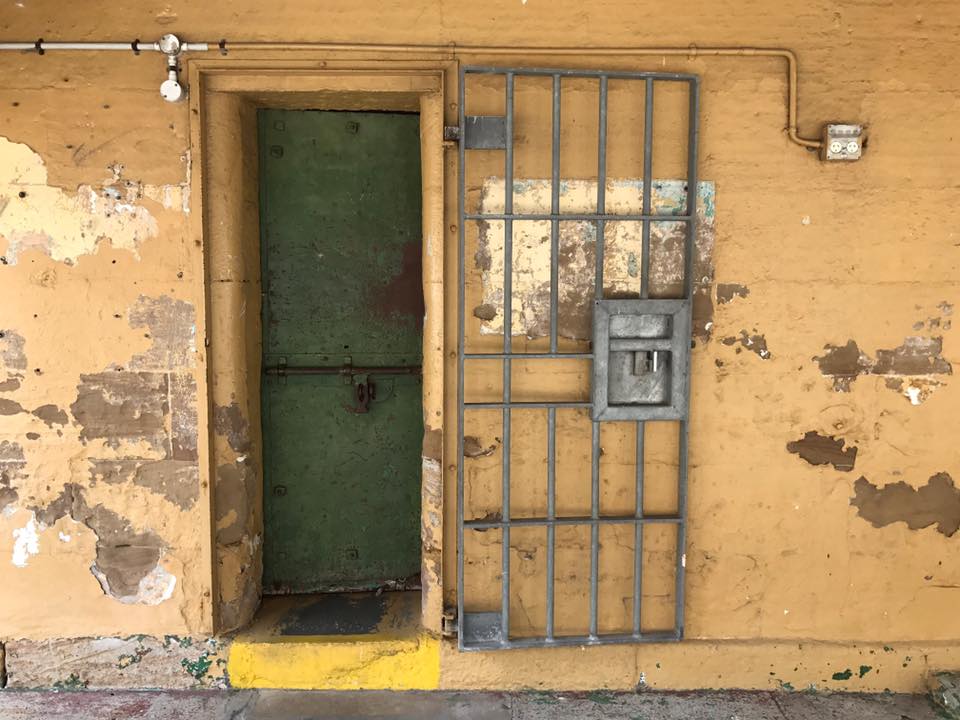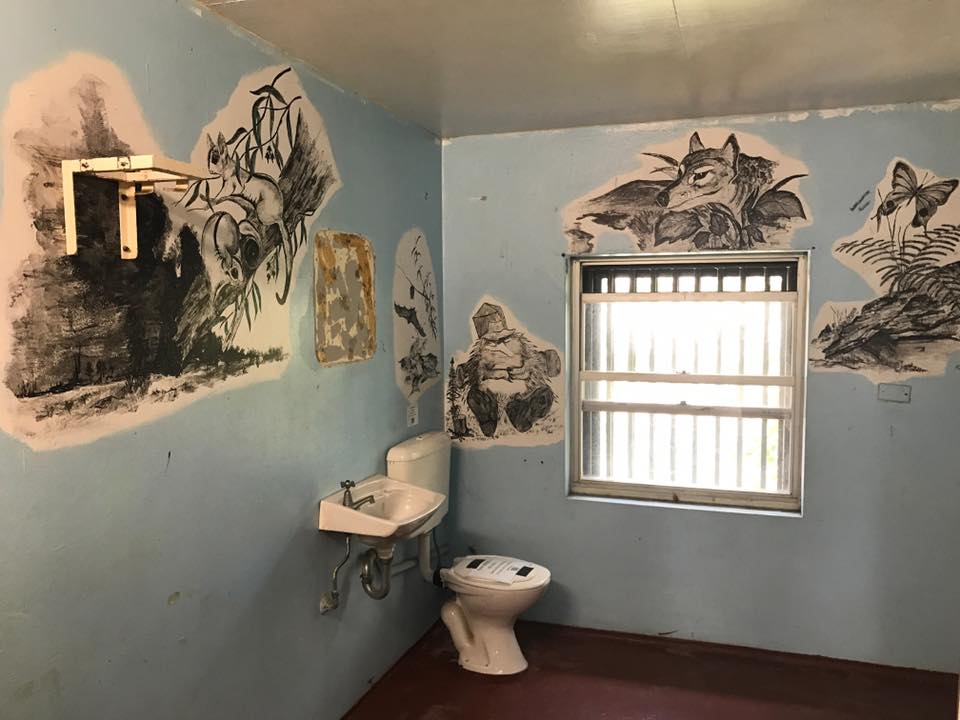 Read about other Gaol's we have visited
Old Melbourne Gaol
Old Castlemaine Gaol
Old Dubbo Gaol
Alcatraz
Cowra POW Camp
Port Arthur Tasmania
Cascades Female Factory
Cockatoo Island