One of the best ways to see Australia is by car. My kids have been quite familiar with this version of a family travel adventure since they were babies with our family farm being a far distance from any public transport hubs. It can be a very convenient way to travel too; you have absolute freedom to go almost anywhere at your own leisure. But, to keep sane and to keep safe there are a few Weekend Road Trip Essentials that we always pack, whether we're going on a short trip or long, with the kids (water and my iPhone are always with us rather than being packed, so I haven't included these as they are a given).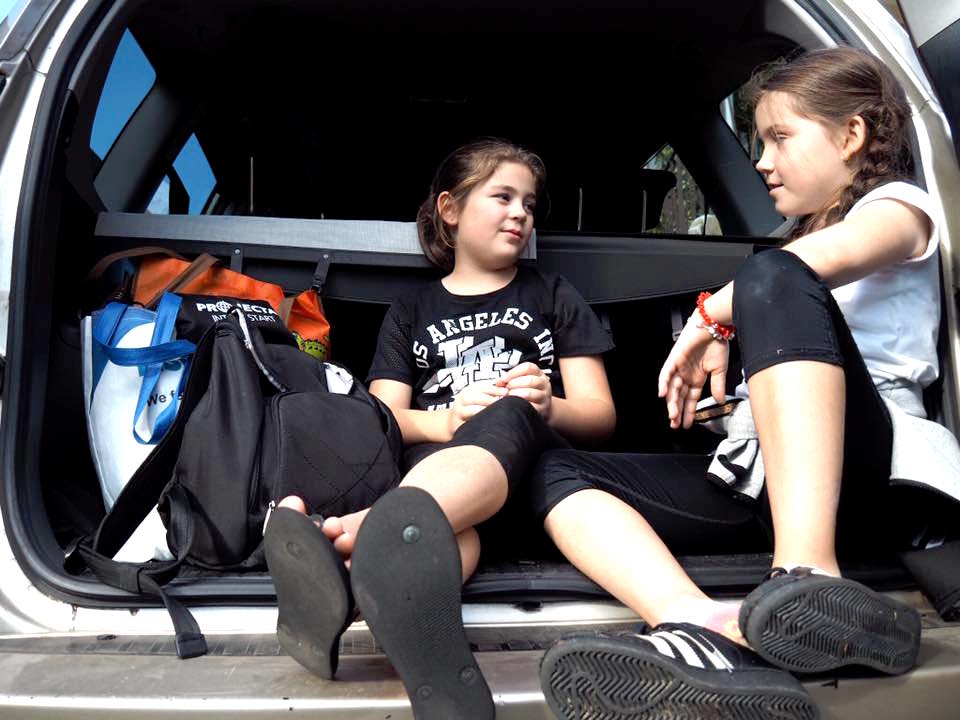 To start off with, travelling by car in some of the more isolated places within Australia can be a little tricky if you're not prepared. Even for an overnighter we strategically pack the back of our car just in case. Thanks to today's technology, things have gotten a little smaller too so we can put it all in our pack.
Our Top 5 Road Trip Essentials
Developed by Australian company, Projecta, this little device has revolutionised how you kickstart a flat car battery. The beauty of Projecta's Intelli-Start jumpstarter is that you don't need to rely on the battery of another car to get your battery going, it does it all by itself. Better yet, this portable jumpstarter can also charge mobile phones and USB devices too! It comes pre-charged (and it holds the charge!), and is so small it doesn't take up much more room that a tissue box.
Projecta sent us an Intelli-Start jumpstarter to have a look at and T thought it was Christmas. He just didn't count on using it so soon. Heading out in his "project car", it stopped at the first set of lights he came to! I can vouch that it works a treat, and is super easy to use. I just hope I never need to use it myself (who want's a flat battery?)
Projecta's Intelli-Start range is available nationally at leading automotive retailers and retail from $199.00 to $269.00.
2. First Aid Kit.
I always, always make sure that we have this in the car even if we're just going to somewhere like Sydney Park. Scratch that, especially if we are going to somewhere like Sydney Park. Whether a slight graze or something a little more serious, having the first aid kit in hand allows us to quickly manage every situation.
Prior to heading off on a trip,  check the inventory to make sure you have replaced any of the items you have used on previous trips. At a minimum, I always make sure I have bandaids, resuscitation mask, scissors, pressure bandages, disposable gloves, tweezers, gauze, sterile tubes of saline; plastic bags. I like to have a few extras too, but this is my minimum kit.
You can purchase a first aid kit at most chemists and supermarkets these days. I don't think the brand is important, although some give a portion of their profits to charitable causes which might sway me one way or another.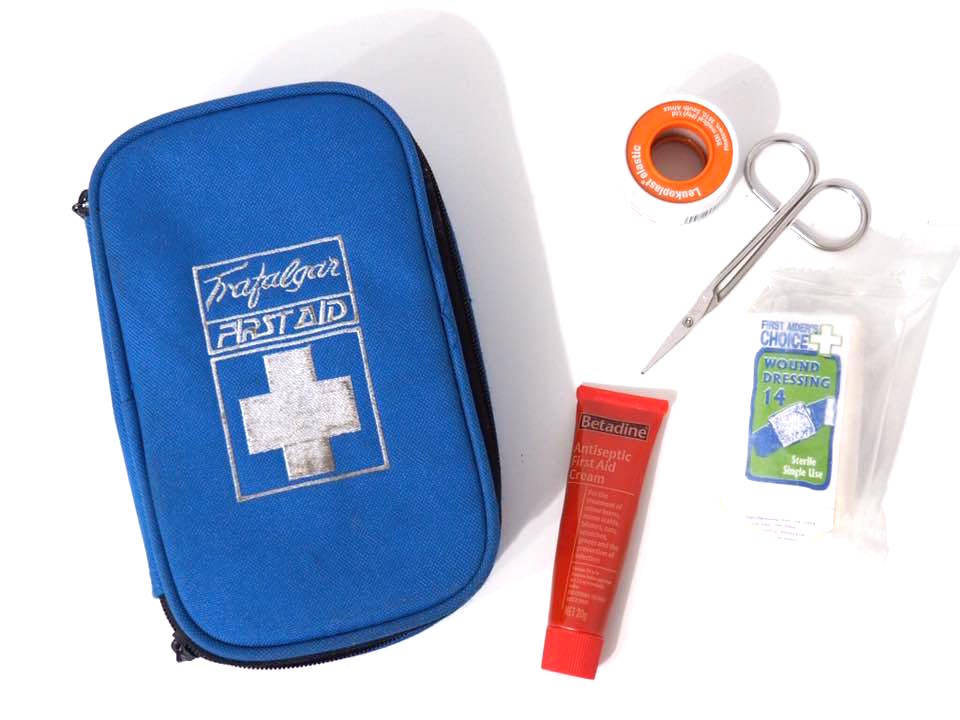 3. Leatherman Multi Tool.
A few years ago, my parents gifted T a Leatherman Multi Tool. This handy little multi-tool has proven to be an incredible asset which has been put to use on every one of our road trips. It not only cuts, but can take on practically any other task from opening cans to threading a rudimentary sack (don't ask!).
My biggest tip would be to buy one from an authorised seller because I've heard that there a few counterfeits on the market which you would want to avoid. Ek!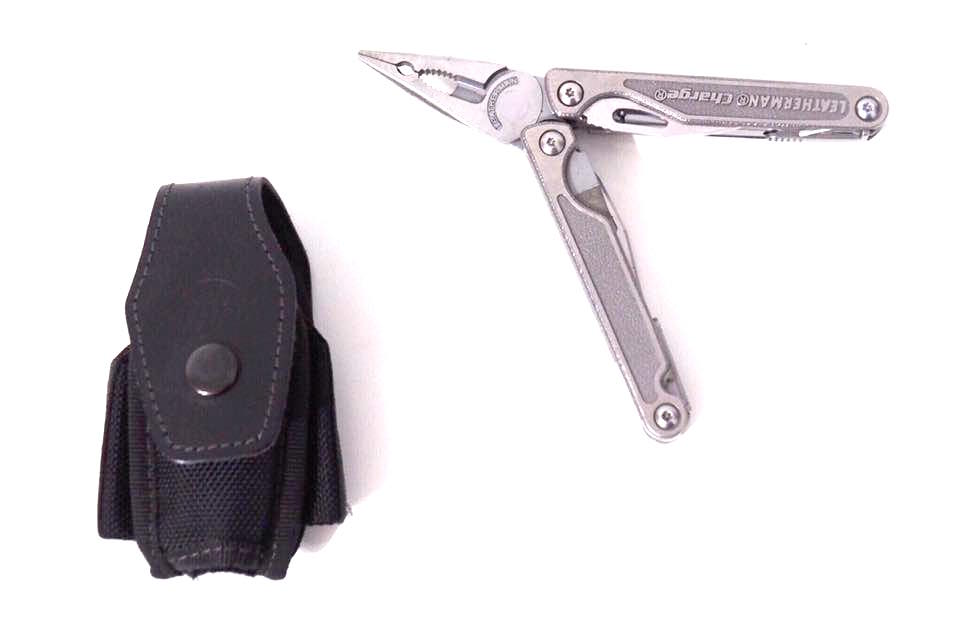 4. Matches or a Lighter.
As a family of non-smokers, including this little item is one that you shouldn't leave home without. If the car is out of action and you need some warmth over night, a flame will quickly come in handy.
5. Socket Set (or maybe a Tyre Inflator).
While most cars come with a jack and a small tool for changing a flat tyre, a socket set will make things even easier. Or so T tells me. He packs it in our boot on every single trip we go on. To be honest, I'm not sure what else it can do but he swears that it is an essential that we always need. I'll trust his judgement.
I think my next investment is a Tyre Inflator. Of course you would never set off on a trip without first making sure that your spare tyre was in working order, so T currently doesn't agree with me that we NEED this. He puts it in the wouldn't be a bad idea category instead. We'll see.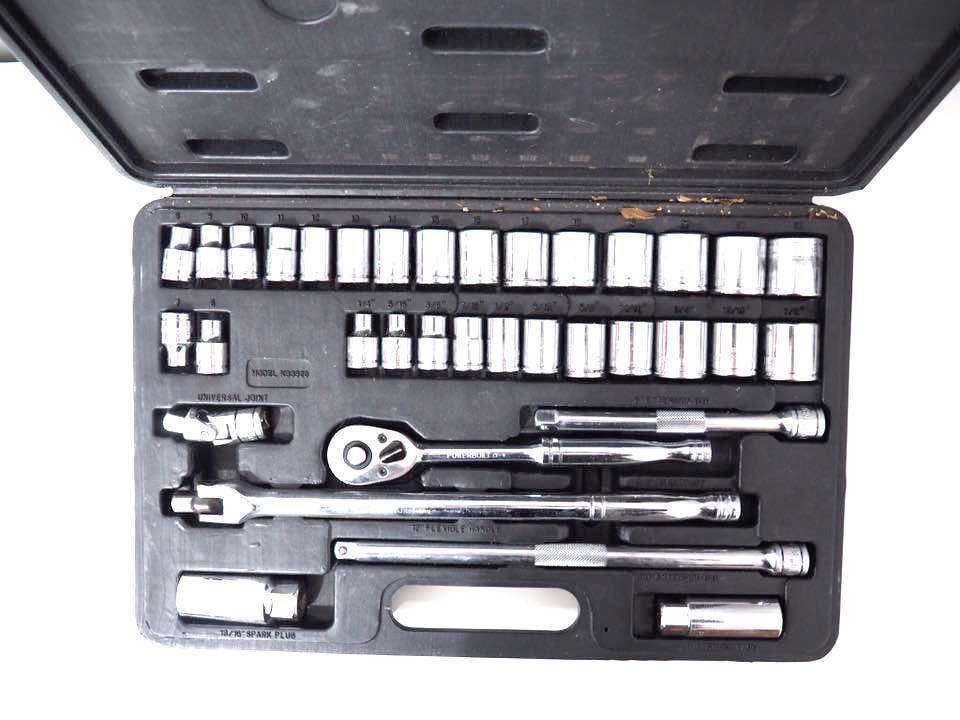 What have we forgotten? Is there something you think we should ALWAYS pack that we haven't added? Leave a comment and let us know.
Thank you to Projecta for sending us an Intelli-Start jumpstarter to add to our Road Trip essentials kit. All opinions are our own.
Head over to Adventure, Baby! for 12 Tips for Travelling with Kids
Pin this to Pinterest: