Having grown up in the country, I don't find seeing cows and sheep that exceptional. But for my kids, who are growing up in the city, anything to do with the farm lights up their eyes. Lately I've been compelled to do a little research to find farm stays near Sydney for a family getaway. I hope that the list that I have pulled together not only helps us decide on one to visit, but helps you find a great spot for your family farm stay too.
CLICK to read ALL the Animal Encounters Available in Sydney
Top Farm Stays Near Sydney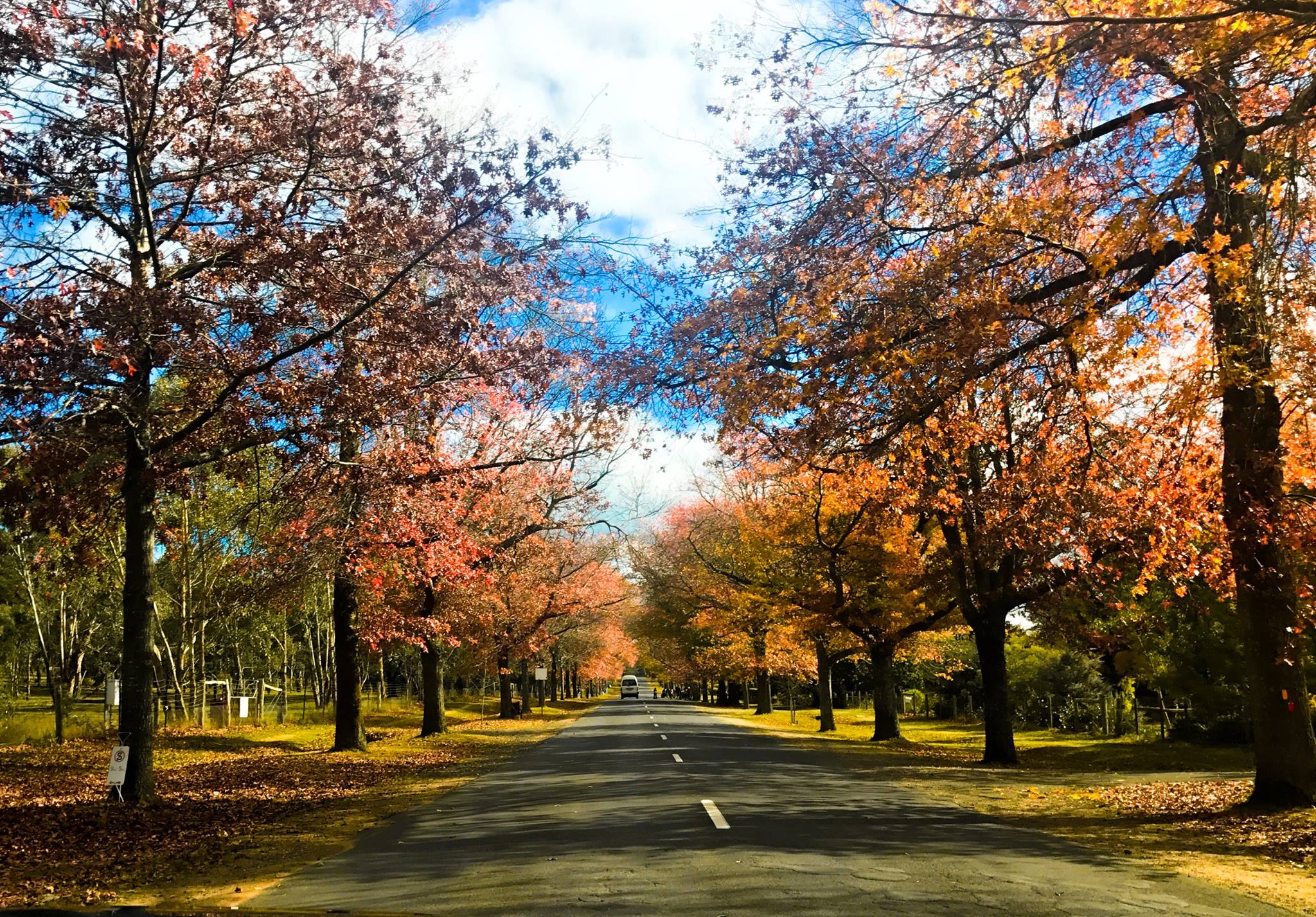 Hawkesbury Farm Stays
Bandusia Country Retreat
Address: 1056 Upper MacDonald Rd, St Albans NSW 2775
Website: bandusia.com.au
Description: Bandusia is a country-style retreat. They offer 9 guest rooms with en-suites (many with bush outlooks and spa baths). The setting is on a country property, however it is not a working farm. There is a dam on the property, so children shoudl be supervised at all times.
Distance from Sydney: 107km (around 2 hours 20 minutes).
Highfields Country Cottages
Address: 203 Comleroy Rd, Kurrajong NSW 2758
Website: highfieldscottages.com.au
Description: With three different cottages on site for you to choose from, Highfields is a lovely setting to head for a break. The site is also home to a flock of Merino and Suffolk Sheep as well as some gorgeous Angora Goats.
Distance from Sydney: 75.4 km (1 hour 6 minutes)
Tobruk Sheep Station
Address: 5050 Old Northern Rd, Maroota NSW 2756
Website: www.tobruksydney.com.au
Description: Tobruk Sheep Station is a working farm. They offer day experiences where you can immerse yourself and your family in different aspects of sheep station life in rural and outback Australia as well as participating in extra activities to
keep everyone busy and engaged, no matter what the age. The Tobruk Sheep Station Homestead is perfect for a farm stay and offers a large country homestead suitable for up to 3 families or 12 people. Head to their site for more details.
Distance from Sydney: 70.3 km (1 hour 8 minutes)
Bilpin Springs Lodge – Farmstay and Bed & Breakfast
Address:  46 Bilpin Springs Road Bilpin NSW 2758
Website: www.bilpinsprings.com.au
Description: This farm stay is set on 10 acres and isn't far from Sydney. It has chooks, ponies, and an alpaca.  It's also situated super close to some of Sydney's best fruit picking destinations.
Distance from Sydney: 111km (1 hour 41 minutes)
Border Town Farm Stays
Hanericka Farmstay
Address: Mcrories Rd & Adams Line, Yerong Creek NSW 2642
Website: hanericka.com.au
Description: Hanericka provides a true country experience with chooks, ducks, turkeys, bottle-fed lambs, alpacas, camels, goats  and a pet pig called 'porky'. Whilst it is a little far from Sydney, it looks like it would be a whole lot of fun!
Distance from Sydney: 502 km (5 hours 21 minutes)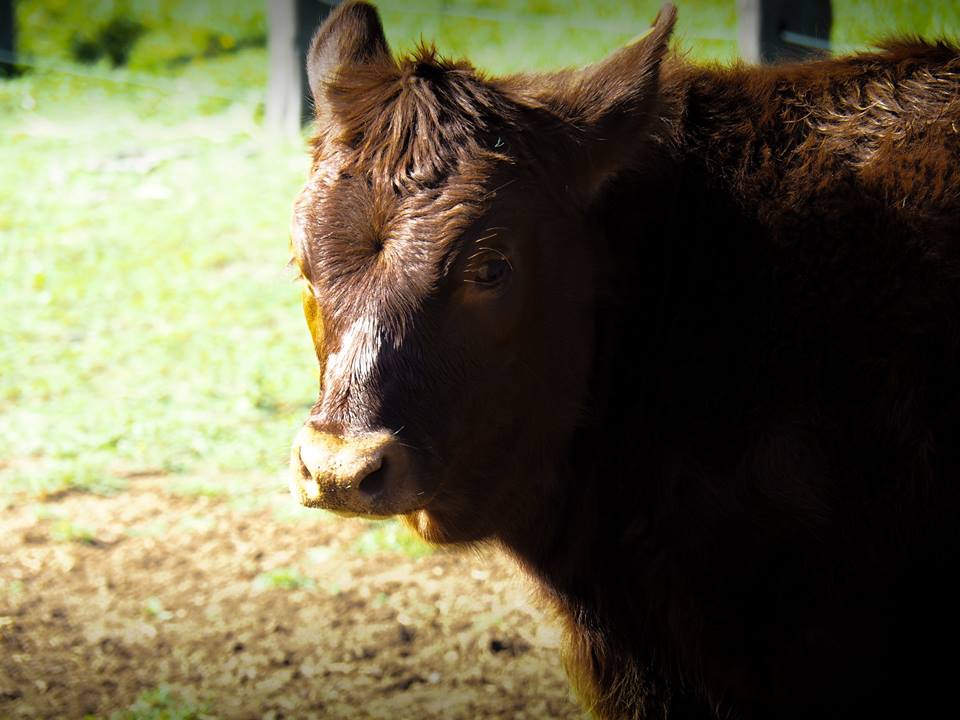 The Mountains Farm Stays
Highland Lodge – Snowy Mountains
Address: 271 Eucumbene Rd Jindabyne 2628
Website:  www.highlandlodge.net.au
Description: A stay here takes you right into the heart of the Snowy Mountains. Highland Lodge is a 160 acre working cattle and sheep farm. The property has a number of tracks crisscrossing it too which is perfect for a little bike riding – bring them along. You can collect your own firewood to build a campfire, perfect for cooking marshmallows and you can even feed all the farm animals. They have chickens, ducks, geese, turkeys, guinea fowl, friendly pet dogs, alpacas, cows & bulls, sheep and lambs, and three horses called Jindy & Lilly, and Raine.
Distance from Sydney: 449km (4 hours 50 minutes)
Southern Highlands Farm Stays
Mowbray Park Farmstay Holidays
Address: 745 Barkers Lodge Rd, Picton NSW 2571
Website:  www.farmstayholidays.com.au
Description: Established way back in 1822, this farm has quite a history. In the 198os the farm stays become a permanent fixture of the setting which now offers an enhanced farm experience for all its visitors. The farm activities are a central element of the Mowbray Park experience. You can feed animals of all sizes from donkeys, alpacas, geese and ducks, goats and sheep, ride a horse or pony and even milk a calf. I think my kids would love the tractor ride too.
Distance from Sydney:  97.6km (1 hour 18 minutes)
Morvern Valley Country Cottages
Address: 1 Grey Gum Ln, Bundanoon NSW 2578
Website: morvern-valley.com
Description: Mentioning Bundanoon to me quickly puts me into a little sphere of nostalgia. I spent some of my adolescence staying here so the thought of a farmstay in this quaint little town makes me so excited. Coal creek runs right through Morvern Valley which is perfect for looking for yabbies. You can also pick crab apples, oranges, Tahitian limes, figs, raspberries, garlic, pumpkins, lemons and grapefruit if you arrive when the season is right. And of course there are farm animals to feed. Meet you there?
Distance from Sydney: 150km (1 hour 50 minutes)

More Farm Stays Near Sydney….
Sydney Farm Stays
Calmsley Hill City Farm
Address: 31 Darling St, Abbotsbury NSW 2176
Website: www.calmsleyhill.com.au
Description: We've been visiting Calmsley Hill City Farm for years. The kids love going here to feed the baby lambs and kids, to milk the cow and to go on the tractor ride. However, the farm stay is a new offering which can see you camping out in a paddock on specific days. Sounds pretty exciting to me.
Distance from Sydney: 52.8km (50 minutes)
Central Coast Farm Stays
Ashmar Farm Stay
Address: 1581 Waukivory Rd, Waukivory NSW 2422
Website: www.ashmarfarmstay.com.au
Description: Situated on a 500 acre cattle station, Ashmar Farm offers an opportunity to experience a true farm experience. You can collect eggs, milk a cow and feed the animals. It's an amazing setting where you'll even receive home cooked meals! Yum!
Distance from Sydney: 275km (3 hours 20 minutes)
Kookaburra Cottages
Address: 564 Marsh Rd, Bobs Farm, 2316 Port Stephens
Website: www.nswfarmstay.com.au
Description: Ever since we stayed enjoyed a family stay at Port Stephens we have been looking for a reason to head back and I think Kookaburra Cottages provides that opportunity. The daily farm tour will see you holding little chickens, going on a tractor ride, milking the cow and feeding other farm animals. Better yet, it's not too farm from the beach!
Distance from Sydney: 190km (2 hours 20 minutes)
Ocean & Earth Farmstay
Address: 560 Fords Rd, Limeburners Creek NSW 2324
Website: www.oceanearthfarmstay.com.au
Description: Ocean and Earth Farmstay can see you exploring a 200 acre property surrounded by natural bushland. It's a great place to learn to catch a yabby.
Distance from Sydney: 196km (2 hours 20 minutes)
Trudgalong Farm
Address: 65 Stantons Ln, Faulkland NSW 2422
Website: www.trudgalongfarm.com.au
Description: Nestled on the Southern tip of the Bucketts Range on the banks of the tranquil Gloucester River, Trudgalong Farm is quite an interesting place to visit. Right here they grow Australian Native Silver Perch in large ponds. You can actually fish here! They have a little cottage on site which you can stay in if you book.
Distance from Sydney: 259km (3 hours 8 minutes)
Dusodie Holiday Farm
Address: 1707 Chichester Dam Rd, Bandon Grove NSW 2420
Website: www.dusodieholidayfarm.com
Description: This farm stay offers you an opportunity to immerse yourself in the life of a farm. You can feed a plethora of farm animals include chickens, guinea fowl, turkeys, goats, sheep, guinea pigs, cows and horses; fish for Yabbies or Perch in the dam; and, relax around the campfire.
Distance from Sydney: 232km (2 hours 54 minutes)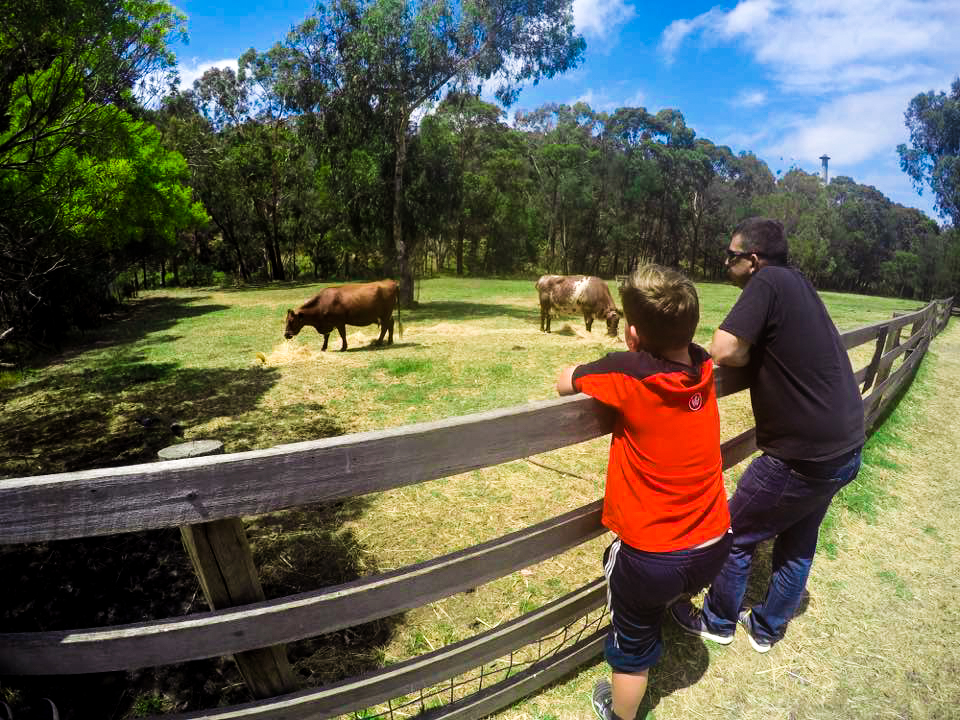 North Coast Farm Stays
Honeycomb Valley
Address: 3736 Wallanbah Rd, Nabiac NSW 2312
Website: www.honeycombvalley.com.au
Description: Honeycomb Valley's motto is "Little farm, big picture" . As a guest here you can meet all the animals on the farm including alpacas, sheep, goats, horses, chooks, cows and native bees that reside on this magnificent 90 acre farm. The farm stay experience here is a true immersive experience, you even get to fix fences, spin honey, harvest herbs and plenty more. This is the one I want to go to!
Distance from Sydney: 285km (3 hours 11 minutes)
Hunter Valley Farm Stays
Starline Alpacas Farmstay Resort
Address: 1100 Milbrodale Rd, Broke NSW 2330
Website: www.starlinealpacas.com.au
Description: This amazing farmstay is surrounded by the spectacular Brokenback ranges and the Yengo-Wollemi National Park. It boasts a menagerie of animals, mostly aplacas, but also a few chickens. The setting also has a pool and playground. It appears to be a lovely relaxing setting.
Distance from Sydney: 162km (2 hours 19 minutes)
Gold Country Farm Stays
Barcoos Barn Farmstay
Address: 1080 Trunkey Rd, Perthville NSW 2795
Website: www.barcoosbarn.com.au
Description: We missed staying at Barcoos Barn Farm stay when we headed to Bathurst with the kids, but it remains on our wishlist as we have heard so many great recommendations. A farm stay package includes friendly farm animals, farm tours and led pony rides. This is one to bookmark.
Distance from Sydney: 213km (3 hours)
Ba Mack Homestead
Address: 1367 Windeyer Rd, Windeyer NSW 2850
Website: bamackfarmstay.com.au
Description: The family behind Ba Mack Homestead like to tailor their packages to your interests. You can feed the farm animals or take a horseride around the 285 acre farm. The kids can even help to make the afternoon tea.
Distance from Sydney: 265km (3 hours 59 minutes)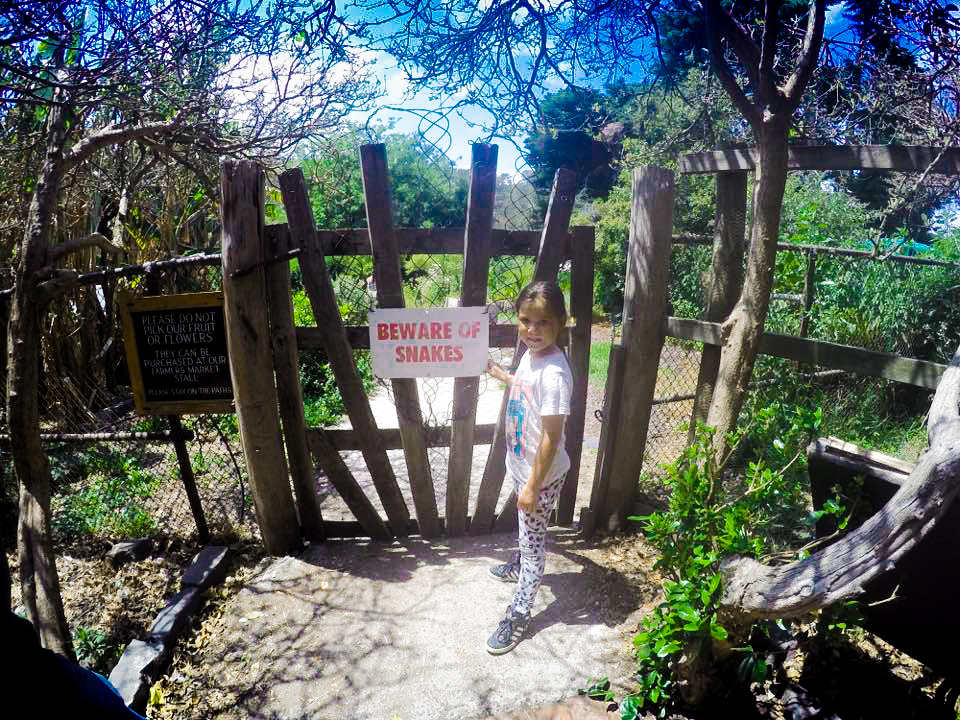 South Coast Farm Stays
Minimbah Farm
Address: 48 Nugents Creek Road  Kangaroo Valley NSW 2577
Website: minimbah.com.au
Description: Minimbah Farm is a 150 acre beef cattle property. Along with cows, you'll find goats, alpacas, horses, chickens and abundant wildlife on the farm beckoning you to feed them. There's even a beautiful creek running through the property.
Distance from Sydney: 159km (2 hours 5 minutes)
The Cedars
Address: Bunkers Hill Road Kangaroo Valley NSW 2577
Website: www.cedarskangaroovalley.com.au
Description: Okay, okay, this isn't actually a farm stay. It's actually the largest private wildlife sanctuary in the Kangaroo Valley and worth a visit. I think this one is a great spot for complete relaxation.
Distance from Sydney: 153km (2 hours 2 minutes)
As yet, we have not visited a Farm Stay, but over the next little while we hope to add a few to the Kid Bucket List so we can provide some authentic coverage of these locations. 
With all of these farm stays near Sydney, where will you be heading first?
Have we forgotten a great place? Let us know and we will add it. 
Pin this to Pinterest: