If you love animals nothing beats an intimate up close and personal experience with animals. There are a plethora of Sydney Animal Encounters to be enjoyed across the city which are suitable for adults and children alike. But be warned. you will need to book in early to secure a place.
Whether for a special occasion or just for your passion for animals, a Sydney animal experience is an incredible opportunity to learn about animals in one of the most engaging ways: with the animal itself. But where do you go? We've headed out to each zoo, wildlife park and farm within Sydney to find out what experiences and encounters are available for you. Which will you choose?
Sydney Animal Encounters
**please note that all experiences are generally in addition to the general admission price unless stated.
Bargo Dingo Sanctuary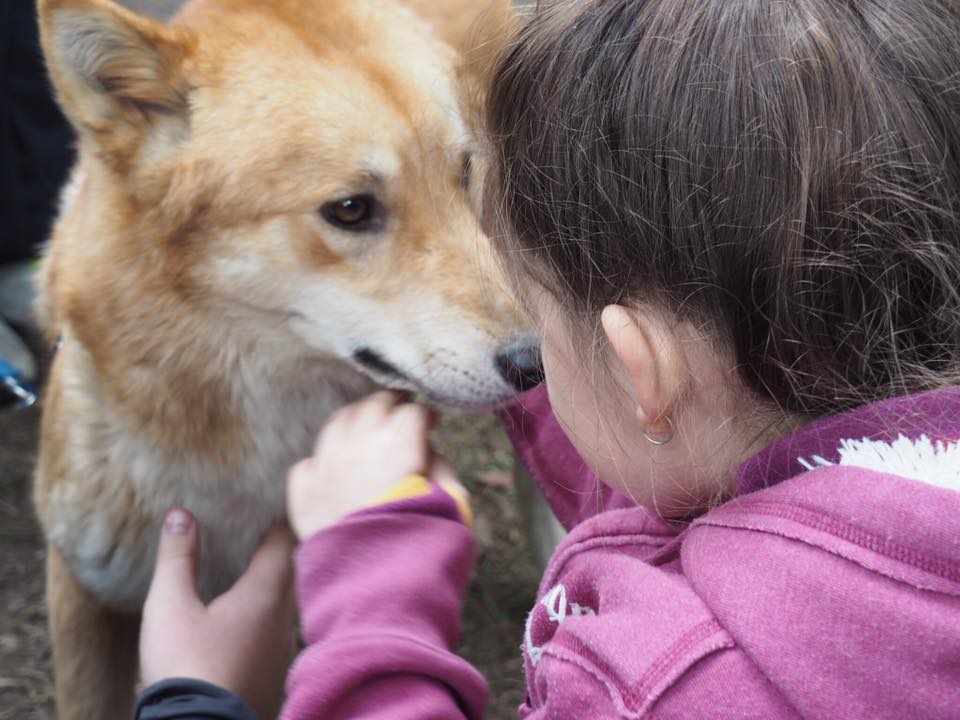 We discovered the Bargo Dingo Sanctuary by fluke. Nestled on the outskirts of the bush, the sanctuary is home to around 30 dingoes and has been operating for over 40 years. On our visit, we were the only family visiting so had the entire park to ourselves. It's an incredible experience, and highly recommended.
Address: 3105A Remembrance Driveway, Bargo NSW 2574
Experience:  For an extra fee, a volunteer will select a dingo to meet you. You will have an opportunity to groom and pat the dingo for around 15 minutes. During this time, you can ask questions about the dingo and learn more about this amazing creature.
Fee: A family pass is $25.00 with an extra $5.00 for a dingo experience.
Website:  dingosanctuarybargo.com.au
Read our full coverage of our animal experience at the Bargo Dingo Sanctuary. 
Taronga Zoo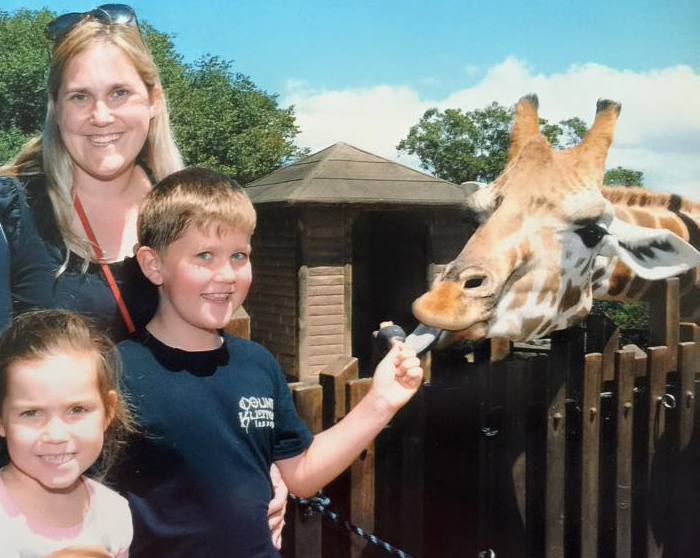 Taronga Zoo is one of Sydney's most iconic attractions and only recently celebrated its centenary. Perched on 69 acres overlooking Sydney Harbour, Taronga Zoo boasts over 2,500 different animals. As a non-for-profit, the zoo has an incredible education and conservation arm. It's a must visit Sydneysiders and visitors alike.
Address: Bradley's Head Road, Mosman
Animal Encounters: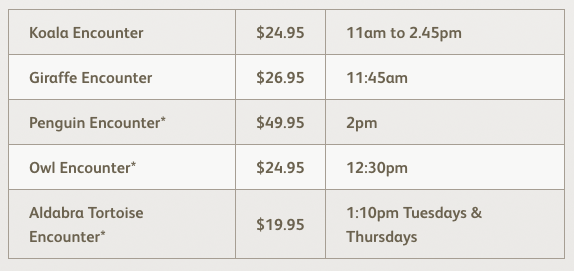 Keeper for a Day: Adult – $340.00 pp; Cadet (12-17 years) – $110.00 pp; Junior (8 – 11 years) $95.00 pp.
Website:  taronga.org.au
Read our full coverage of our Keeper for a Day experience at Taronga Zoo. 
Symbio Wildlife Park
As you head out of Sydney towards Wollongong you will find Symbio Wildlife Park. Founded way back in 1975, the park is home to quite a menagerie of native, exotic and domestic animals including tigers, monkeys, kangaroos and reptiles. Symbio Wildlife Park also boasts a swimming pool, so pack your bathers.
Address: 7-11 Lawrence Hargrave Drive, Helensburgh.
Experience: Keeper for a Day (from 8 years but must be supervised by a paying adult. 13  years+ independently) – $450.00; Junior Keeper Camp (7 – 12 years) –  $125.00. Individual animal experiences can be booked from $100.00. You can choose from meerkats, monkeys, lemurs, red pandas or native wildlife.
Website:  symbiozoo.com.au
We are yet to experience any of the Symbio Wildlife Park animal encounters and experiences.
RSPCA School Holiday Program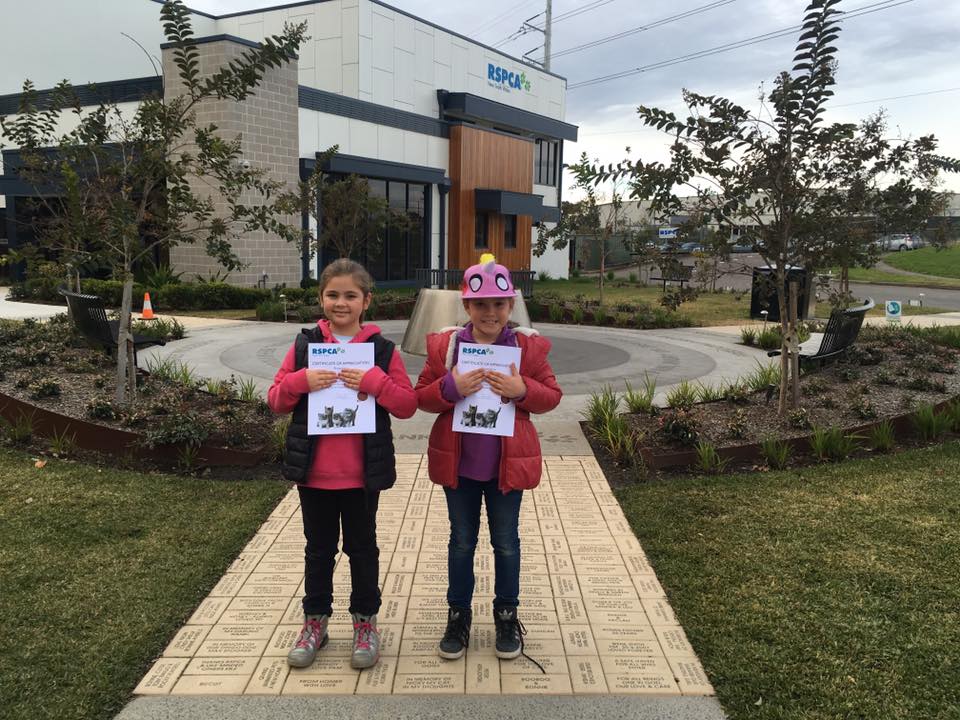 Sydney's RSPCA is the state's leading animal welfare advocate and organisation, protecting and rehabilitating thousands of animals every year. But what is it like behind the scenes? Each school holiday period, RSPCA shelters open their doors to kids who want to learn more about animal husbandry. The full day program is a chance to get up and close with the animals in the shelter, watch the vets in action, feed the animals and learn about what goes on behind the scenes.
Address: Sessions are held at the Sydney, Hunter and Illawarra Shelters and RSPCA Care Centre Tuggerah
Experience: School Holiday Program for children 8 – 14 years.
Fee: from $25.00
Website: www.rspcansw.org.au
Read our full coverage of our animal experience at RSPCA School Holiday Program.
Featherdale Wildlife Park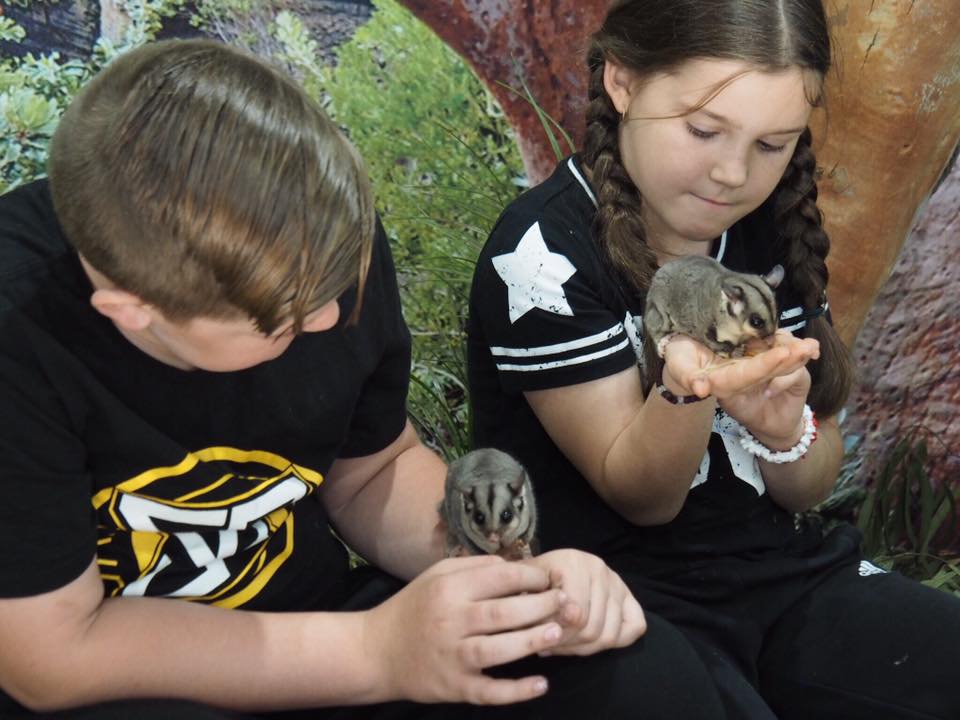 Featherdale Wildlife Park has become Sydney's premier native animal park since opening way back in 1972. Home to over 250 different species of Australian wildlife it is Australia's largest native animal collection. Kids will love visiting this zoo as they can feed the kangaroos, wallabies and emus which free roam the site. Parents will be pleased to hear that other than the small donation for the food, this activity is free!
Address: 217-229 Kildare Road, Doonside, Sydney NSW 2767 (near Blacktown) Australia
Experience: Visitors can also book into the Koala Encounters, Daily Zookeeper Walkabout, and the Breakfast with a Koala experiences.
Fee: from $35.00
Website:  www.featherdale.com.au
Read our full coverage of our animal encounter experience at Featherdale Wildlife Park.
Looking for more Sydney Animal Encounters? Keep reading!
Golden Ridge Animal Farm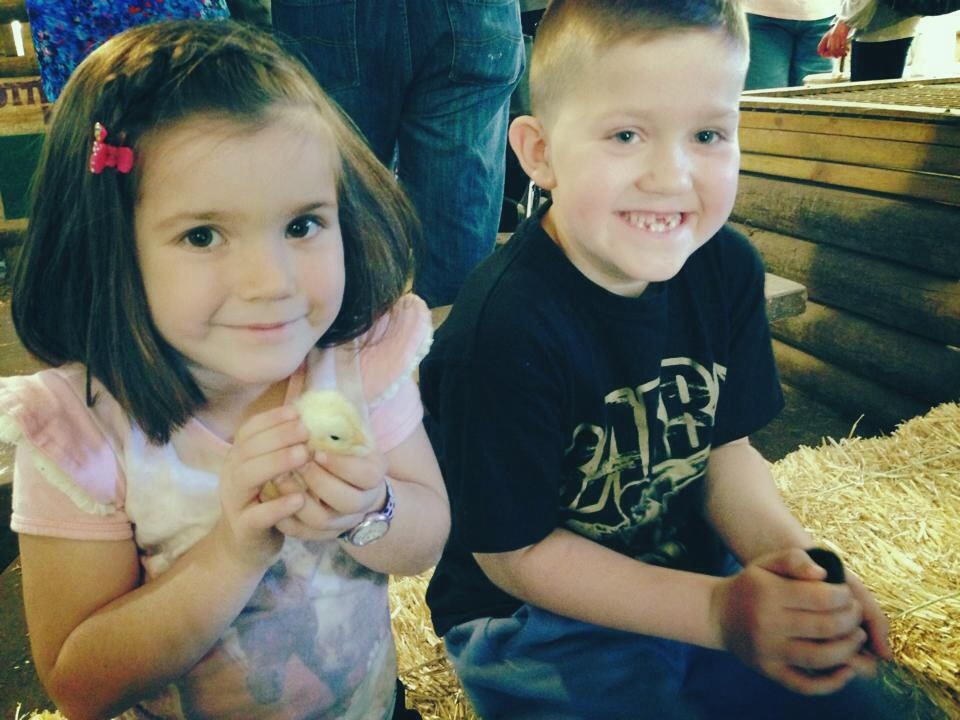 Operating for close to 50 years, Golden Ridge Farm is the place to head if your kids are interested in farm animals. Here you can milk a cow, feed a wide range of animals and even hold a few of them. Family owned and run, Golden Ridge Farm is a Sydney animal experience that can't be missed if you are keen to try farming without leaving the city making it the perfect Sydney Animal Encounter.
Address: Cnr Old Northern and Wyoming Road, Dural.
Experience: Be a Farmer for a Day
Fee: around $90.00 per family
Website:  www.goldenridgeanimalfarm.com.au
The last time we visited Golden Ridge Farm was in 2014. We have not participated in any of their experiences. You can read our original post for details. 
Calmsley Hill City Farm
Known by locals as Fairfield City Farm, Calmsley Hill City Farm has had a makeover over the last few years. Enjoy a tractor ride, watch a sheep dog round up cattle or try your hand at cracking a whip, this working farm is always fun.
Address: 31 Darling St Abbotsbury NSW
Experience:  all experiences are included in the entrance fee other than the tractor ride.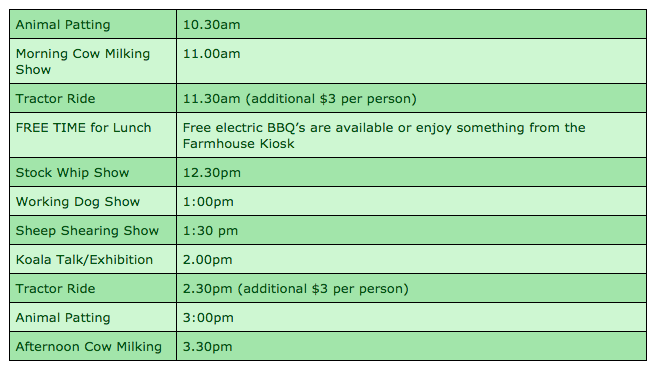 Website:  www.calmsleyhill.com.au
We are yet to experience any of the Calmsley Hill City Farm animal encounters. 
SEA LIFE Sydney Aquarium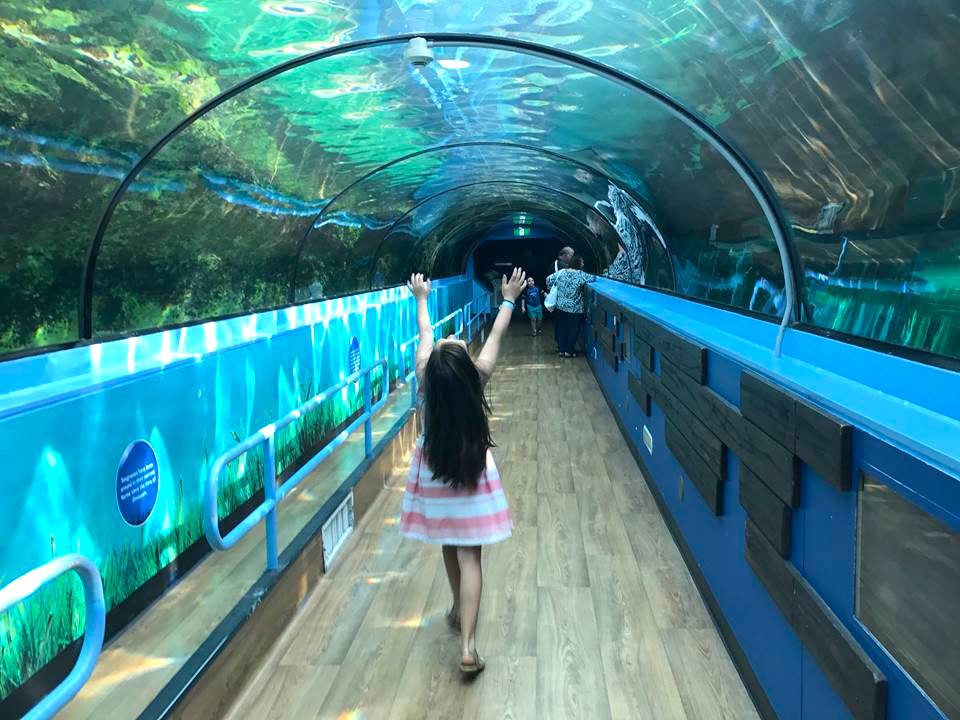 If you're heading to Darling Harbour you simply can't go past the SEA LIFE Sydney Aquarium without visiting. Featuring the world's first ride-through experience, dugongs, sharks and so much more. Each visit will reveal something new and exciting!
Address: 1-5 Wheat Rd, Darling Harbour NSW 2000 (easily located in Darling Harbour)
Experience: Glass Bottom Boat & Admission – $51.30
Website:  www.sydneyaquarium.com.au
Read our full coverage of our penguin experience at SEA LIFE Sydney Aquarium. 
Wild Life Sydney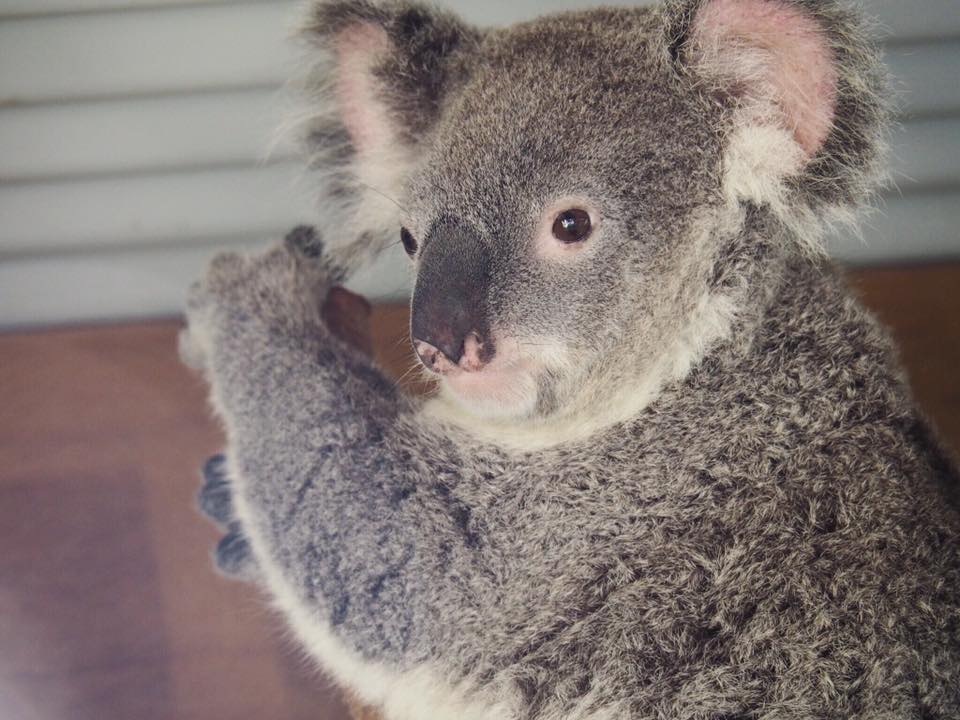 Situated right next to the SEA LIFE Sydney Aquarium, Wild Life Sydney has become one of Sydney's faviourite places to visit to see native animals as it is so central. Here you can see all the Aussie icons from wombats to koalas, emus to crocodiles. Get here early if you wish to avoid the crowds.
Address: 1-5 Wheat Rd, Darling Harbour NSW 2000 (easily located in Darling Harbour)
Experience: Koala Encounter – starting from $20.00 per person
Website:  www.wildlifesydney.com.au
Read our full coverage of our visit to WILD LIFE Sydney. We haven't visited since 2015.  We are yet to participate in any animal experiences. 
Australian Reptile Park
If you love reptiles and don't mind a drive out of the city, the Australian Reptile Park is the place to head as it's dedicated to these incredible animals. What you may not know is that the Australian Reptile Park has developed a venom milking program and is the sole-supplier of some venoms used to create anti venom. Make sure you are around just after lunch to see Elvis, NSW's crankiest crocodile, being fed.
Address: Pacific Highway Somersby NSW
Experience: Big Kids 2 Keepers (aged 13-18 years) – $120.00 ; Little Kids 2 Keepers (aged 7 – 12 years) – $80 ; Mini Kids 2 Keepers (for kids under 7 years) – $50.00 ; VIP Behind the Scenes – $500 (priced on 2 adults & 2 children).
Website:  reptilepark.com.au
Read our full coverage of our visit to the Australian Reptile Park. We are yet to experience any animal encounters at the site and have not visited since 2014. 
Farm Stays Near Sydney
Love farms? Interested in being totally immersed in a farm experience? Sydney boasts a plethora of Farm Stays near the city limits. Head to our post on Sydney Farm Stays for full information. We have so many Sydney Animal Encounters for you to choose from!
__________________
With so many animal experiences to be had right here in Sydney, where will you head first? Have we forgotten any. please leave a comment so we can add them so we don't miss out on telling our readers about about the full Sydney Animal Encounter experiences our city has to offer.
PIN THIS