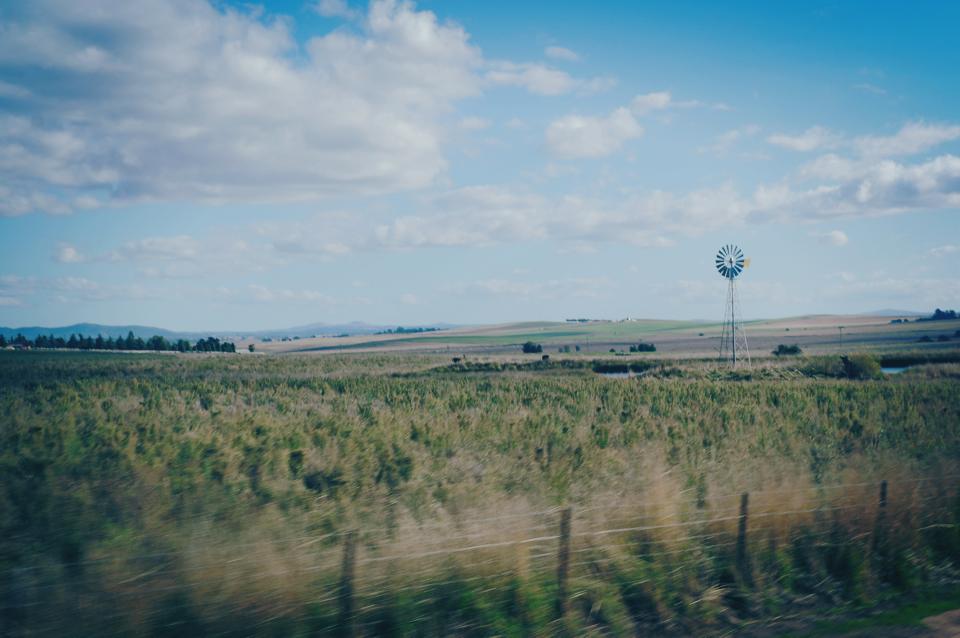 One of our first holidays as a couple was to Dubbo way back in 2002; so a family adventure to Taronga Western Plains Zoo was something we had written on our kid bucket list when we first conceived the idea. A good 5-6 hour drive from Sydney, the zoo boasts over 1,000 animals on its 300 hectres.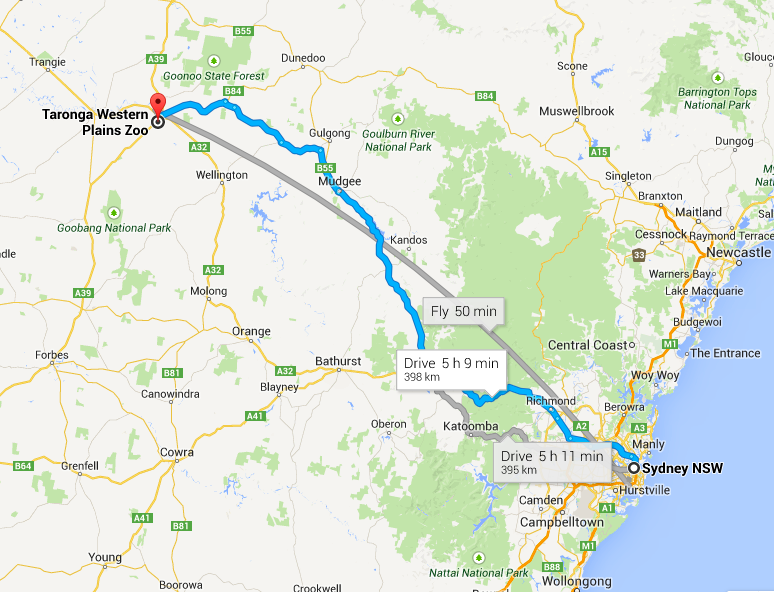 Taronga Western Plains Zoo is a not-for-profit Organisation with your entry fee going toward their conservation and wildlife work here in Australia and abroad. It makes handing over your money actually feel good!
Children under 4 are free. If you are a family of 3 or more your ticket prices are reduced to $39.10 an adult (usually $46.00) and $19.55 for kids 4-15 years (usually $23.00).nTaronga Western Plains Zoo is open every day of the year, including Christmas Day from 9am to 4pm.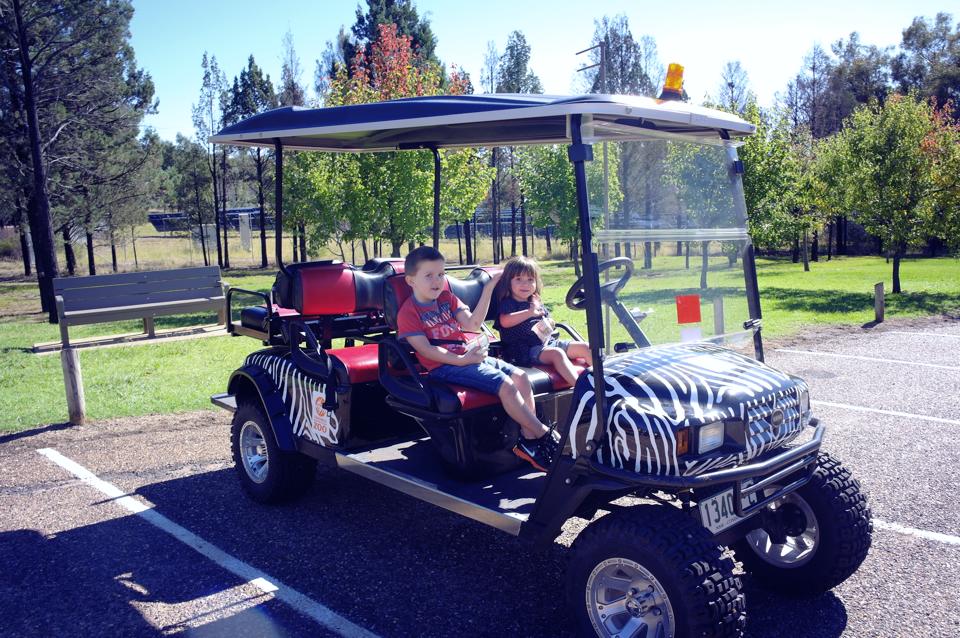 There are many ways to get around the zoo. You can walk, drive your car, ride a bike (either your own or hire one from $15.00) or hire an Electric Cart. Thanks to a tip off from some friends, we arrived early to secure cart hire for 3 hours. (This set us back $69.00). The carts can not be per booked, so first in first served. They take up to 6 people and require a driver over 21 years of age with their full license.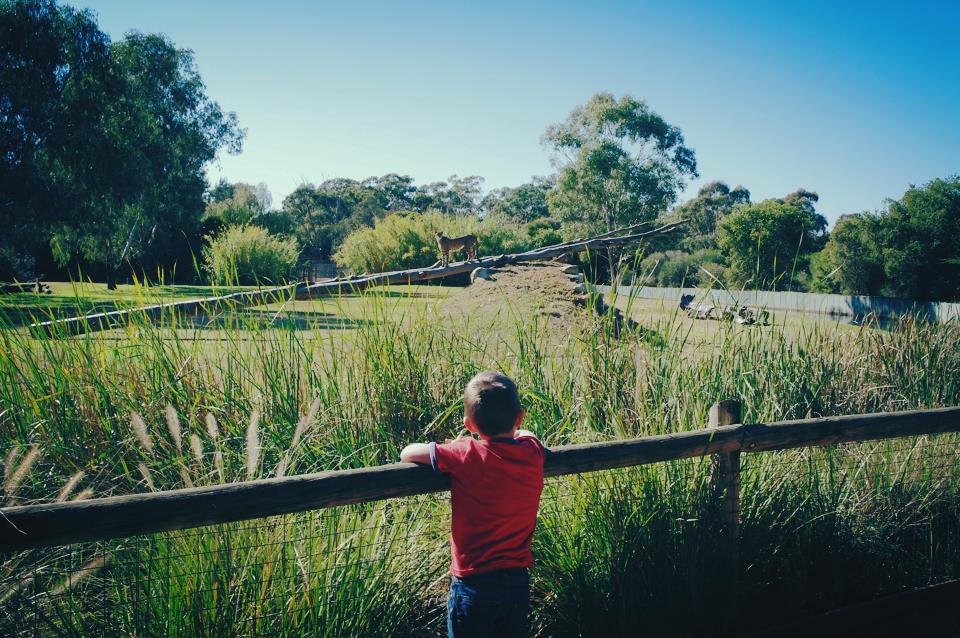 But what of our adventures at the zoo? We took our time covering the large grounds. The electric cart was fun, taking us from point to point although we still needed to walk to each exhibit from the parking bay which was easily accessible.
The animals are clearly comfortable. We didn't see any pacing or swaying. Most animals were eating the pasture, sleeping or playing together. We were able to observe African Elephants grazing in their paddock and not their ear size compared to the Indian Elephants we've visited at Sydney's Taronga Zoo. The giraffe herd were very sociable coming right up to the fence.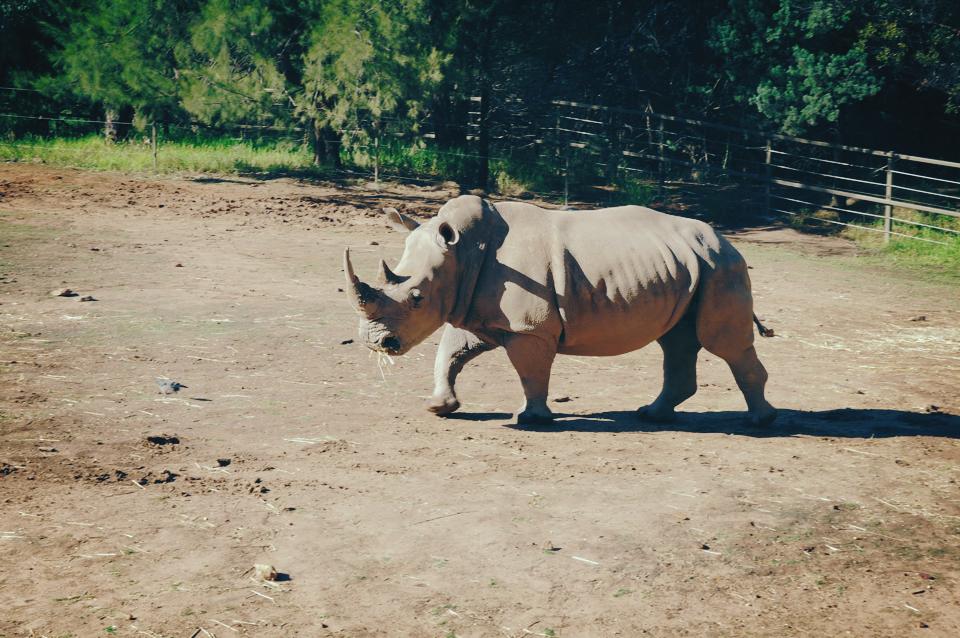 The tiger didn't really appreciate our company and mostly stayed hidden. The rhino was happy to strut around and show off his body. The Galapagos Tortoise was slow to say hi, but with a little patience on our part, welcomed us and shower us around. It was at his enclosure that we learned the difference between turtles and tortoises.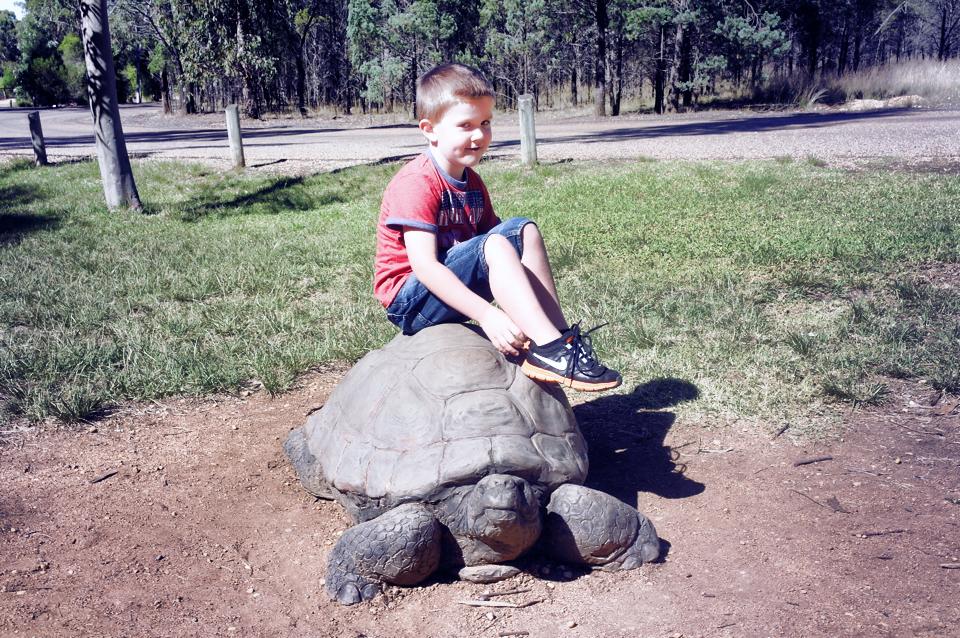 The kids adored the zoo and would have loved to participate in the over night stay. It is a wonderful place to take the kids, with learning opportunities all around.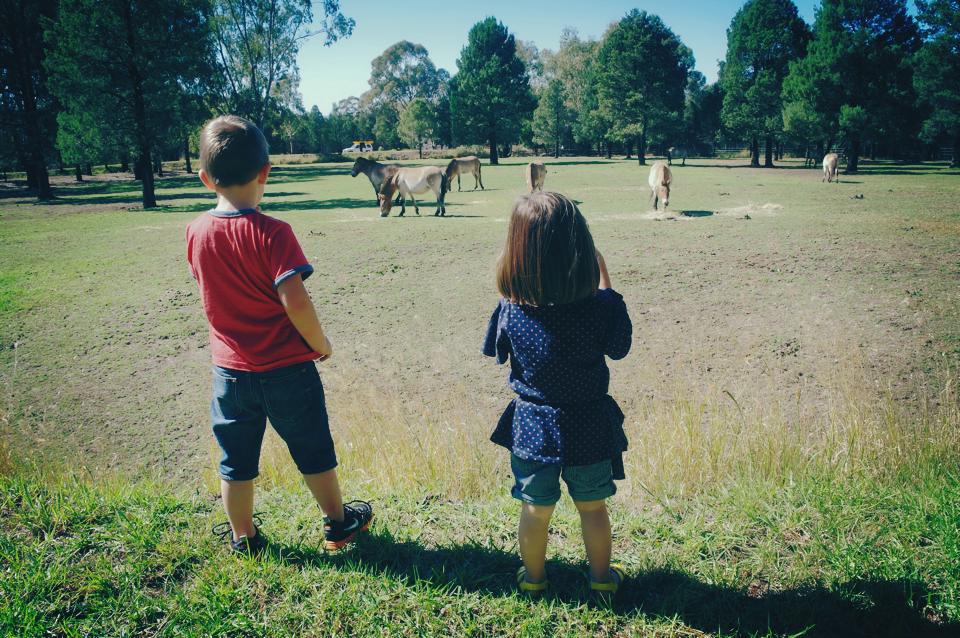 Whilst on our adventures I read The Zookeepers Wife. The author has brought to life the true story of Polish zookeepers Jan and Antonina Żabińska who saved over three hundred people from the Nazi's, hiding them in the empty animal cages and places around the Warsaw zoo. It is at times quite graphic, but a story that like Schindler's List should be told so we don't forget.