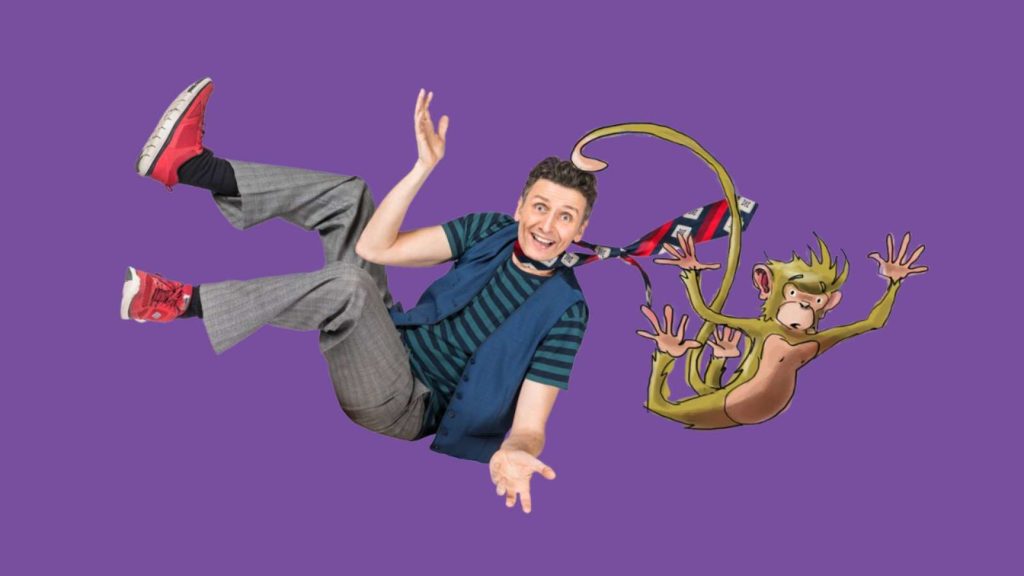 When it comes to comedy, I am a hard sell. It takes a fair bit to bring tears of laughter to my eyes and I seem to have passed this on to Striker who is always a harsh critic when it comes to the comedy shows we have been to. Imagine the surprise and delight to finally be in the audience of a show that had us both clutching at our stomachs. The show? Frank Woodley, Noodlenut.
Frank Woodley, Noodlenut
For the adults reading this, you're likely to know Frank Woodley best from the comedy duo Lano and Woodley or from Spicks and Specks (watch the hilarious Leopard print leotard episode). He's made adult audiences laugh for years. However, after the success of his Kizmet childrens book series, it made sense to turn his natural comedic talent to a child audience. Noodlenut is the result!
We headed to the Sydney Opera House for one of the first performances. Of course Striker and I were fearing the worse, whilst Sunshine and T were both excited and optimistic. Within minutes of the show, I already had tears in my eyes!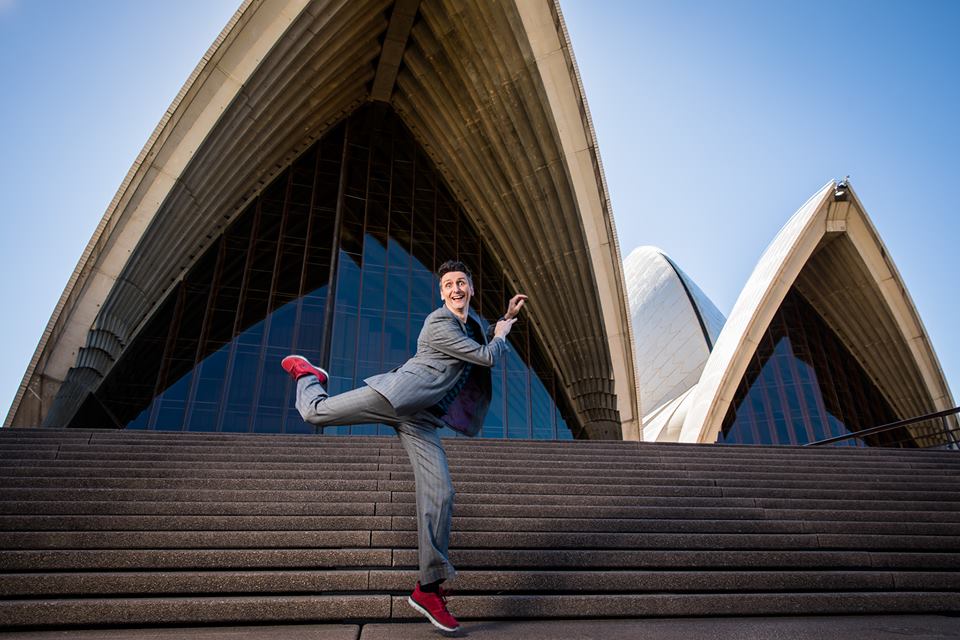 Turns out that Frank Woodley forgot to write the show in advance, so he makes it up as he goes along. Luckily, realising that there was no more tomorrows to push his writing to, he raided the attic a few hours before curtain call where he came across a book his grandfather wrote years ago which would be perfect to read aloud. Sunshine was shocked by this news and kept asking if he had really forgotten to write the show.
This provides a perfect narrative for the remainder of the show. Random videos from Woodley's phone, chapters from Grandfather's book, and a whole bunch of stories from his childhood. We were in hysterics, but I'm reluctant to give the jokes away by telling you what made us laugh the most.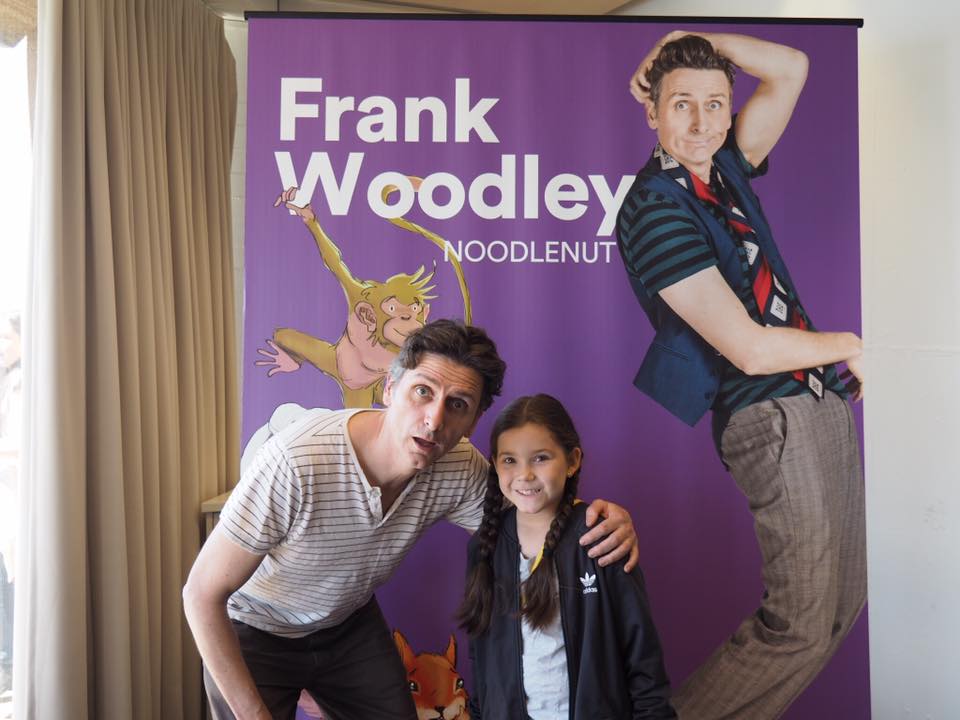 Most surprising was the staging and props for Noodlenut. While it was quite basic, it is supported by a good hundred odd illustrations projected onto a giant screen which we learned are all drawn by Woodley himself. One features batman on a toilet because even superheroes need to do a plop every now and again!

In my opinion, Frank Woodley, Noodlenut is best suited to kids 7-12 (and their parents!). Head to the Sydney Opera House website for full details and tickets. Just be quick, this season ends on Sunday, 8 October
We were guests of the Sydney Opera House. Of course, all opinions are our own.
Have you ever toured the Sydney Opera House? Read all about our behind the scenes adventure and learn how you can take one too! Sydney Opera House Kids Tour.