Early Sydney Town was built upon the backs of convicts. Life in the colony was harsh, unforgiving and full of suffering. This trauma left its scar on the city, which had grown over the years becoming modern and cultured. However, as dark falls, stories of ghosts and hauntings are told. Today we reveal 11 of the most haunted places in Sydney so you know where NOT to take the kids at nighttime!
Haunted Places in Sydney
Quarantine Station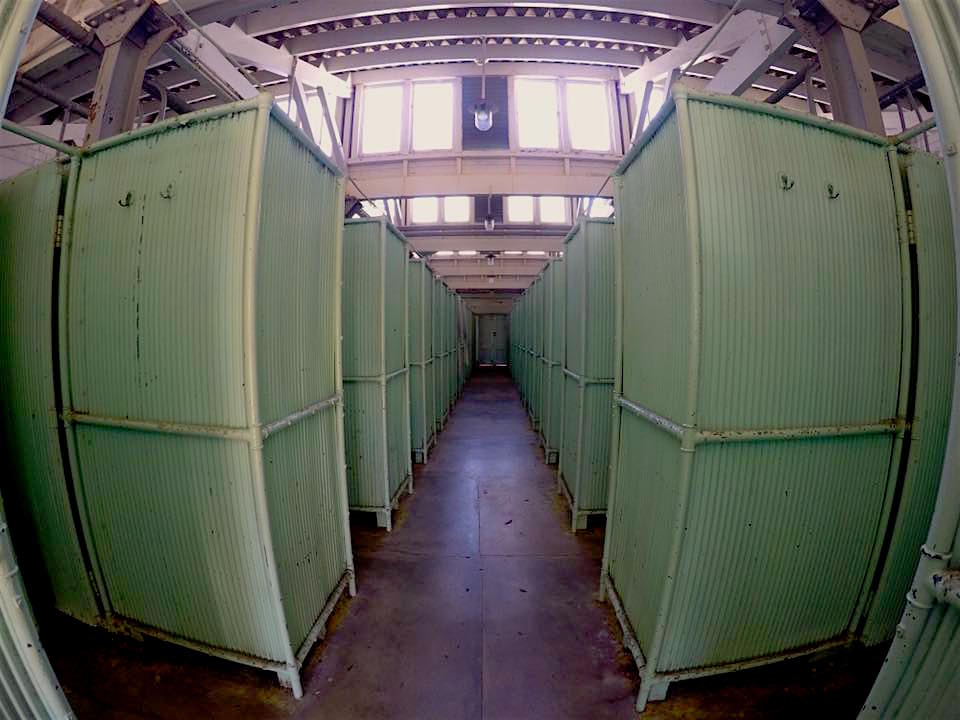 The Manly Quarantine Station is reputed to be the most haunted place in Australia where you can stay overnight. Open from 1833 to 1984, the Q Station established to isolate those arriving in Australia until they could be cleared of a contagious disease such as Smallpox, typhoid, Spanish Influenza and the Bubonic Plague.
Many, many people died here from horrible diseases. Many others suffered from abhorrent treatments they had to endure to ensure that they were not infectious. The site still seems to hold an aura of suffering, pain, and fear.
Since in early 1990s, visitors can participate in a ghost tour which are hosted quite regularly. Head over to the Q Station for full details.
Macquarie Fields Train Station
A faint crying is heard, just on earshot. As the night drags on, the crying stops and is replaced by screaming. A young girl appears on the platform in a white dress, blood splattering her front. She moves to the middle of the station, and stands crying. Or so goes the urban legend.
I've never been to the Macquarie Fields train station at night and upon hearing this tale, I never plan to stop there. However, if you have the guts, head there as dusk falls at the station goes quiet and you may spot the girl, or just convince yourself you have! Oh yes, this is one of the Haunted Places In Sydney I'm not going!
Gladesville Mental Hospital (Formerly Tarban Creek Lunatic Asylum)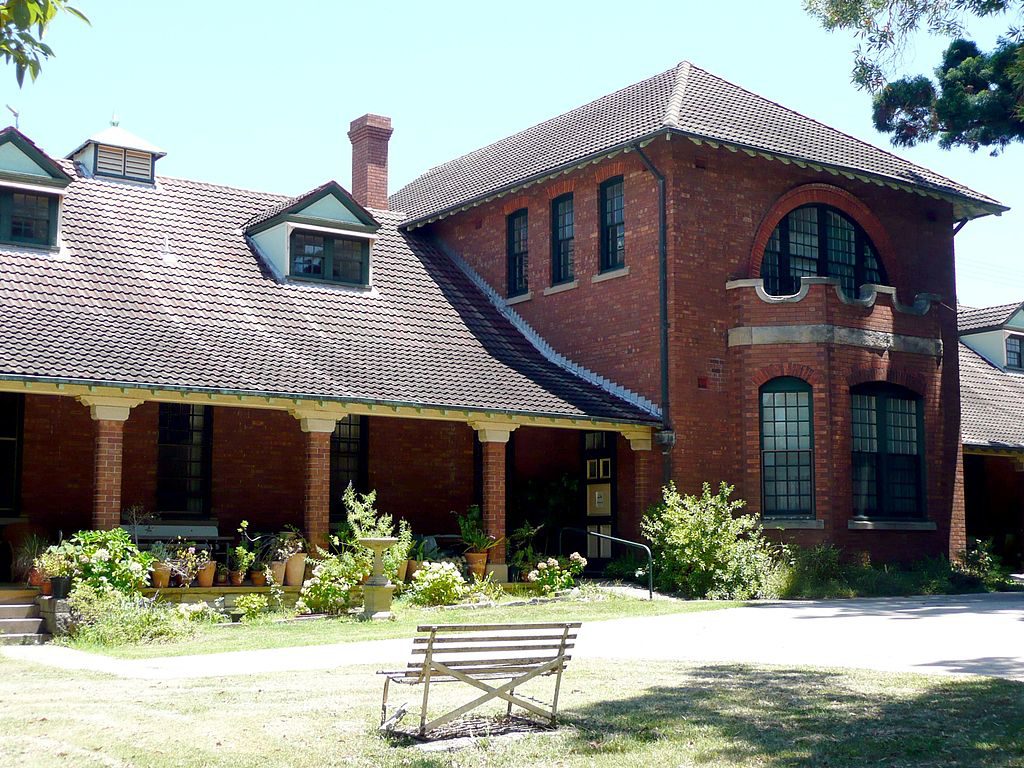 Sardaka (talk) 10:20, 16 January 2009 (UTC) – Own work  CC BY 3.0
Built on the banks of the Parrmatta River (all asylums in NSW were required to be built on rivers), Gladesville Mental hospital was established in 1838 to care for patients with psychiatric illness.
Articles today detail the abuse, the appalling conditions and the neglect that happened within the hospital's walls. Mass graves were created for deceased patients as families often refused to claim the bodies. There's said to be over 1,000 graves beneath the hospital.
Back in 2011, photographer Yvette Worboys curated her works into an exhibition titled Ghosts which she captured at the hospital. She told of a presence and energy at the site. Can you see the ghost in the picture?
Darlinghurst Gaol
76 people were hanged at Darlinghurst Gaol during the time it was opened. Up until 1852, the hangings were public. The last occurred in 1908. Add to the number those murdered on site or those who took their own life, and you have a number of grisly tails. No wonder Darlinghurst Gaol is said to be haunted!
An interesting piece of trivia: Henry Lawson himself did time here at Darlinghurst Gaol for drunkenness and non payment of alimony.
These days you can do a day time tour of the site. I'm thinking of doing it with the kids to add to our list of Australian gaol's visited. (Maitland Gaol is one of the most haunted in Australia!)
Callan Park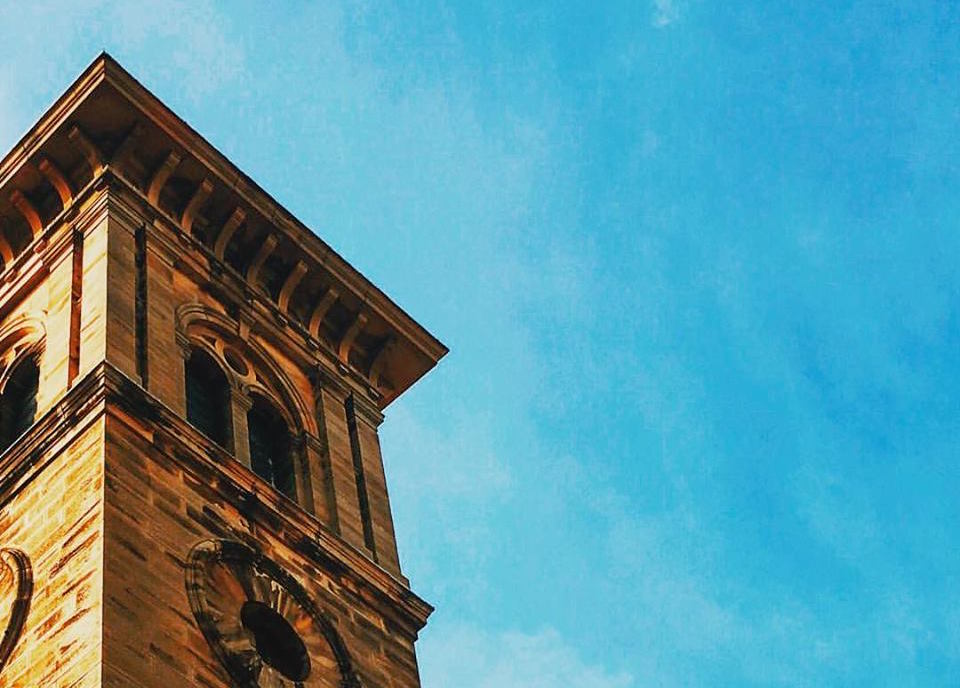 Callan Park was established in 1878 with the hope of improving the lives of psychiatric patients and moving away from 19th century treatments like those at Gladesville. However, underfunding soon lead to overcrowding and underpaid staff and the cycle of abuse started.
In 1961 a Royal Commission into Callan Park Mental Hospital was launched that soon revealed that there was a group of male staff who were indeed abusing patients through physical abuse and neglect.
These days you can tour the tunnels of Callan Park on set dates or just stroll the grounds. The Friends of Callan Park Facebook page is your best bet for information.
Studley Park House (Camden)
Studley Park has an incredible history of hauntings and has developed a reputation for being THE most haunted house in Australia.
Reports of spine chilling laughter of the boys who died here (Ray Blackstone, 13,  in 1909 and Noel William Gregory, 14,  30 years later) as they play around the house. You won't catch me here anytime soon!
Cockatoo Island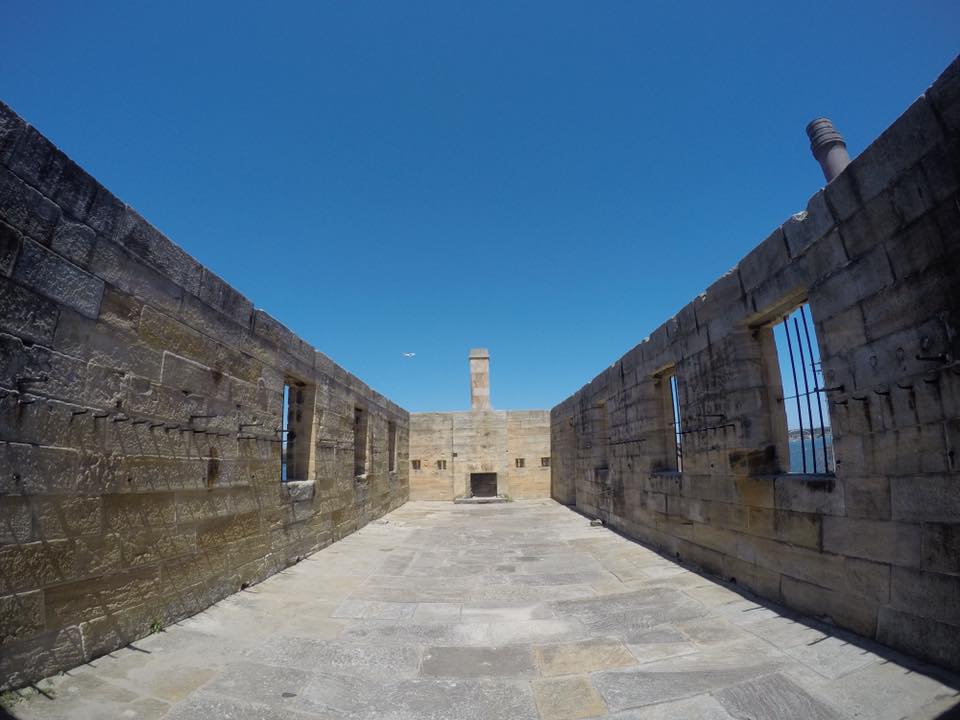 A convict gaol, a naughty girls school, a naval dockyard, and today, a tourist attraction, Cockatoo Island is an enigmatic site, loved by many….but feared by others.
This UNESCO site once saw convicts locked in solitary confinement. Many drowned trying to escape (or were they taken by bull sharks?). The girls attending the reformatory on site were said to be abused, treated appallingly, and neglected. Oh it can be a sad place to visit.
Thanks to the magic of technology, you can download the Ghost of Biloela app on your visit and hear their stories. Or, if you prefer the hair standing on the back of your neck, book into a Haunted History Night Tour and get your spook on!  You won't find the kids and I doing that one!
The Street with no Name – Annandale
If it's not an old hospital or an old homestead, it's likely to be a road when you're talking about Sydney's hauntings. The Street with no name in Annandale is actually a viaduct and its surrounding park which locals say is scary.
While no clowns are going to jump out here, it is said to omit a weird vibe and dogs are reputed to act weirdly around the site. Murdered bodies have been known to be dumped and found here. I'm never visiting, so I can't tell you if it's true or not.
The Rocks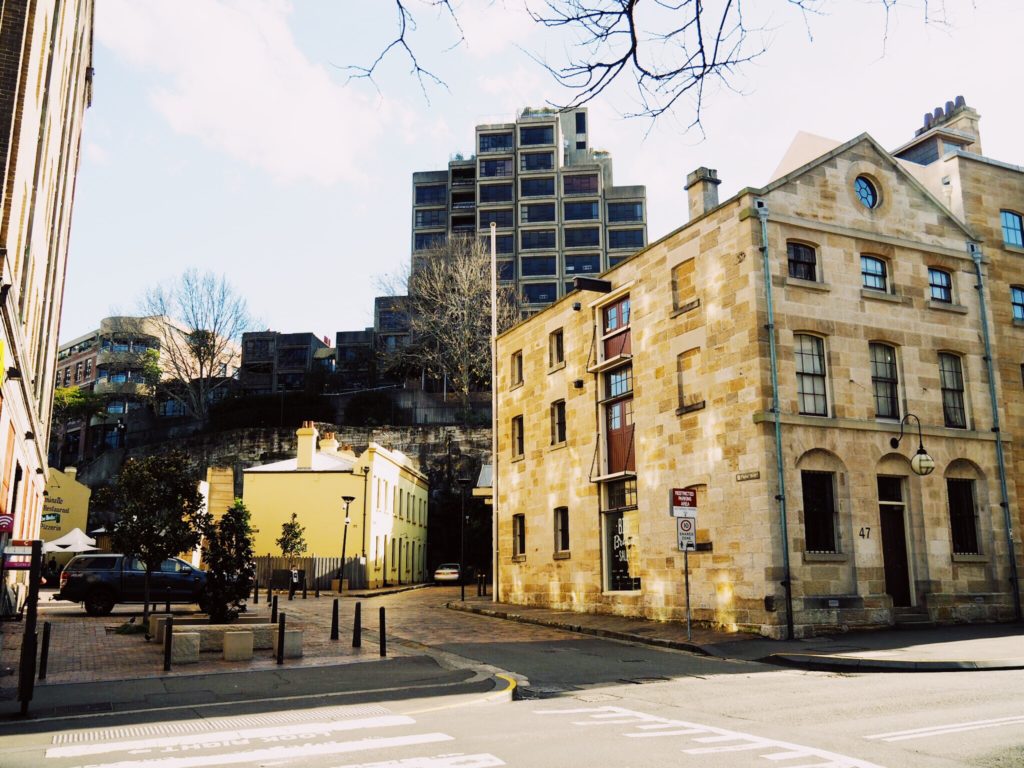 The historic Rocks in Sydney is one of our favourite family haunts, but you won't often find is here at night. Established way back when the colony was first formed in 1788, it was originally a slum, the hangout of convicts and visiting soldiers looking for a good time.
Death from murder and disease was common. The Bubonic Plague even swept through the place seeing much of the suburb leveled as the government tried to control it and get rid of the rats.
Today the Rocks is one of the more fashionable parts of the Sydney. However, it does boast one of the cities favourite ghost tours (you can even book one for the family!)
Wakehurst Parkway
When I moved to Sydney I was warned about the Wakehurst Parkway. This notorious slip of road has so many urban legends going around about it that I avoid driving along it at dark, even taking the long way around!
Ghostly apparitions, wipers that turn on without you touching the button, and other supernatural occurrences make my spine tingle. Actually, I might let you go and research this one yourself as it's giving me the heebejeebies.
Central Station Ghost Platforms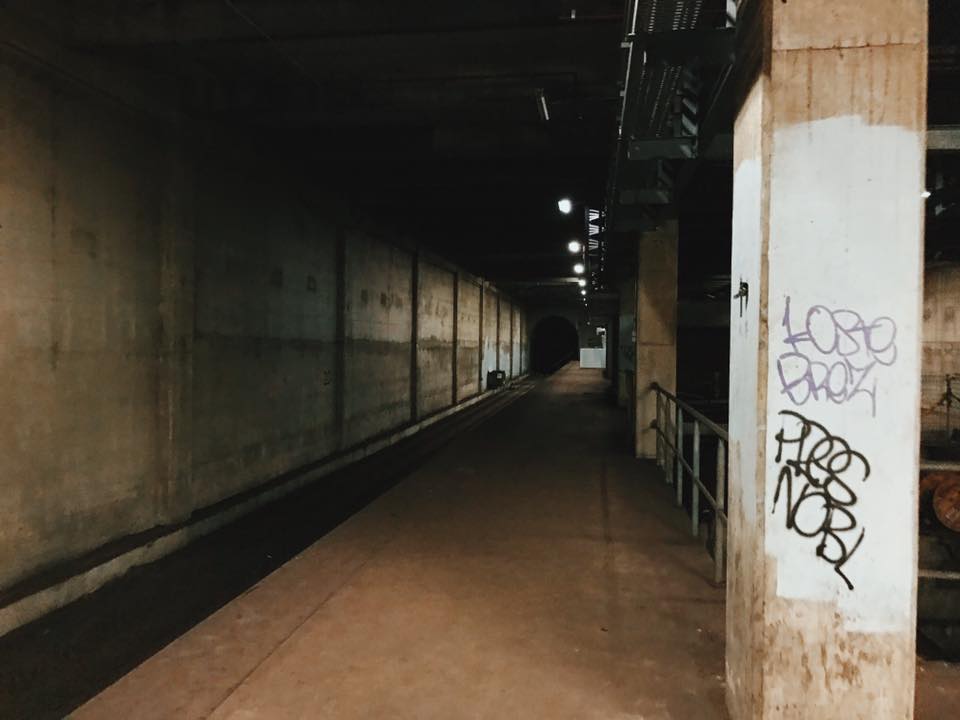 Central Stations' Platform 26 and 27 are usually closed to the public but are opened on the rare occasion for tours. Originally built to service Bondi and the Illawarra lines, money dried up and they were boarded up.
Built on the old location of the Devonshire Street cemetery, the bodies were exhumed to make way for the tunnels. It's said that some souls are trapped down here and you can hear them on the wind. Thankfully I didn't hear that until our tour of the tunnels had concluded.
Learn about the Central Station Ghost Platform tunnels.
Which of the haunted places in Sydney will you visit first?
PIN THIS