Imagine exploring museums that are virtually empty except for you and your kids; eating delicious gelato for a mere twenty cents; or exploring ancient Roman ruins without the crowds. Welcome to Skopje with kids, an experience unlike any other.
With Qatar Airways commencing flights to Skopje from Australia, visiting Macedonia has never been easier.  It is a developing nation and quite cheap having not yet joined the European Union which makes it quite affordable if you set aside the airfare.
Macedonia is rarely visited by families without a family or historic connection. As a landlocked, developing country, it is not widely known and people are unsure what it offers. But that is changing. It could quite possibly be the cheapest country in Europe whilst also offering amazing sites that you get all to yourself.
So what does a family do in Skopje with kids? What does this capital offer the first time traveller?
Top 10 Things to do in Skopje with Kids
Matka Canyon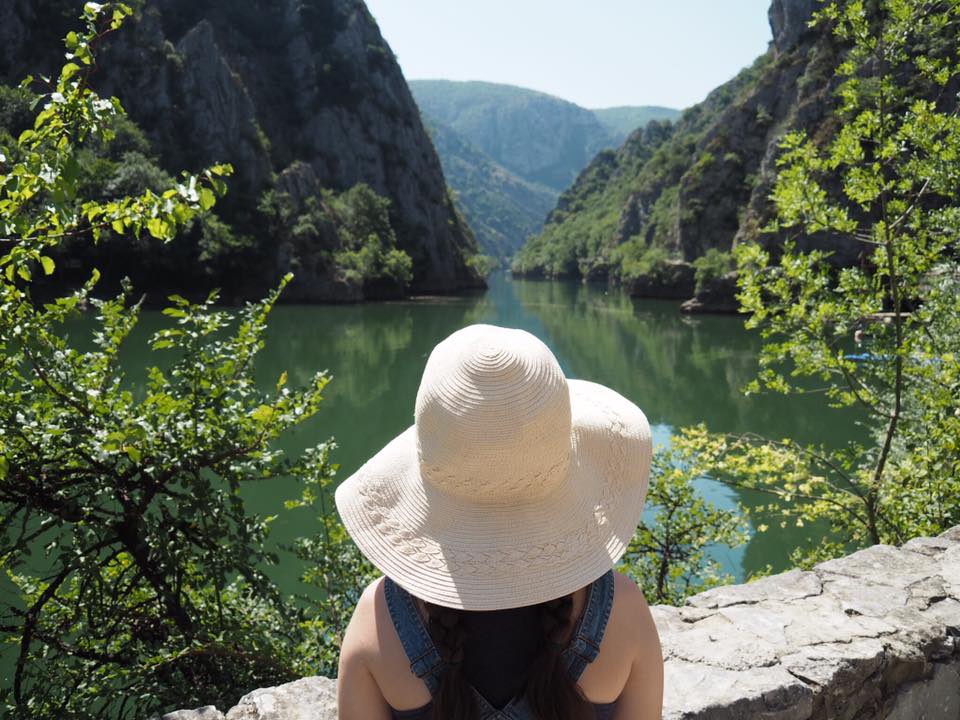 Matka Canyon is one of the most popular day trip destinations from Skopje. It is a natural wonder with locals reporting that their underground cave is the deepest in the world (divers still haven't been able to reach the bottom). Head here to take a relaxing boat ride down the canyon, a hike around the pathways that lead throughout the gorge, or explore the medieval churches. You can also count over 70 different butterfly species.
We spent a day at Matka Canyon, taking a taxi from Skopje directly to entrance for under 10 euro! Head over to our Matka Canyon with Kids post to read all about our adventure.
Museums Galore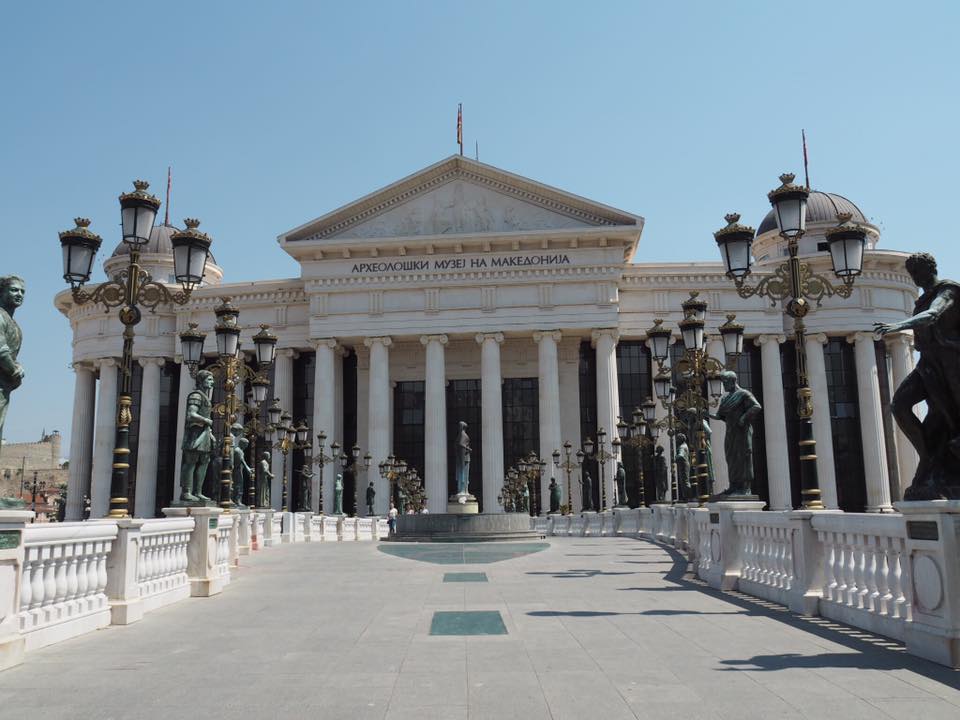 One of the most amazing things about Skopje is their abundance of museums. We spent a few weeks in Skopje, spread over a few weeks and tried to visit as many as we could. Incredibly, we were often the only people in each museum other than the guides!
National Archaeological Museum of Macedonia
The National Archaeological Museum of Macedonia was the first museum we visited when we arrived in Macedonia. It is quite imposing, rising from behind the Stone Bridge to cast a shadow on the River Vadar. Each exhibition is completely hands off so I wouldn't recommend a visit with small children. We were followed closely by security guards throughout our visit who continually reminded the kids not to touch the glass display cases. What you will see are ancient relics found across the country.
Address: Bul Goce Delčev, Skopje, Macedonia (head to the Skopje main square. You will be able to spot the museum from the Stone Bridge
Open: Daily from 10.00 am. Closed Monday
Fee: 300 denar per adult, 150 denar per kid
Website: The website is in Macedonia. This link takes you to the translated version.
Holocaust Memorial Center for the Jews of Macedonia
Prior to World War II, Macedonia boasts a thriving Jewish population. This museum explores the history of the Jewish people in Macedonia and explains what happened during the Nazi regime. The museum is a series of installations and written boards in Macedonian and English. If your kid can't read, I doubt that they will find this museum very engaging, but it's well worth the visit for adults interested in this period of history.
Address: Iljo Vojvoda, Skopje 1000, Macedonia
Open: From 9.00 am daily. Closed Monday
Fee: Free entry
Website: holocaustfund.org
Museum of the Macedonian Struggle
Macedonia has been fighting for an independent and democratic Macedonian state for generations. This museum explores the present, the historical, the cultural and revolutionary traditions of Macedonia and the Macedonian people.
The museum can only be accessed through a guided tour which lasts just under an hour. It's a great way to delve into the political history of Macedonia plus, the luxury of a guide means you can ask as many questions as you like! A word of warning, there are graphic exhibitions within the complex which you are unlikely to avoid.
Address: 11-ти Март 11 March, Skopje 1000, Macedonia
Open: Open daily, 10.00 am to 6.00 pm
Fee: 300 denar per adult. Children are provided a reduced rate.
Website: mmb.org.mk
Memorial House of Mother Teresa
I don't think there's many of us who don't know who Mother Teresa is! She is an international icon, a winner of the Nobel Peace Prize and known by sight. But did you know that she was born in Macedonia? A visit to the Memorial House of Mother Teresa gives you a rare insight into her early life before she left the country at age 18 to become a nun. This is one to visit with the kids and it is fully accessible with a lift to reach the top and bottom floors.
Address: Macedonia St bb, Skopje 1000, Macedonia
Open: Every day of the week from 9.00 am
Fee: Entry is free.
Website: www.memorialhouseofmotherteresa.org
Read our full coverage of the Memorial House of Mother Teresa.
Museum of Macedonia
Sadly, despite planning to visit, we missed exploring the Museum of Macedonia which is reputed to be oldest in the country. The museum features many exhibits which focus on the archaeological, historical and ethnological aspects of the country.
Address: Kjurchiska, Skopje 1000, Macedonia
Open: From 9.00 am daily. Closed Mondays
Website: unable to source.
Macedonian Museum of Natural History
Situated right next to the entry of Skopje Zoo, the Macedonia Museum of Natural History collection holds more than 270,000 specimens of rocks, minerals, fossils, plants, fungi and animals from Macedonia. It's quite incredible to see how vast the natural world is in this country and may provide a little inspiration to visit some of the amazing spots outside the city where you can spot some of the animals shown in the exhibits.
Address: Bull. Ilinden 86, Skopje 1000, Macedonia
Open: Daily from 9.00 am. Closed Monday.
Fee: Adults are charged entry
Website: www.musmacscinat.mk
Museum of the City of Skopje
Founded in 1945 to curate and study the cultural heritage of the city of Skopje. It was moved to the disused city railway station in 1966, after its original home was destroyed in the 1966 earthquake which had levelled much of the city. We explored two floors of the museum on our visit: the bottom floor exhibits which showcased items going back to 3000 BC and, the ground floor level where which recreates and documents the events of the 1966 earthquake.  We were unable to find any brochures or maps around the museum, and it was quite deserted of even museum guides so I think we may have missed some rooms which weren't immediately obvious. Again, like most of Skopje's museums, there is no hands on element for kids.
Address: Ss Cyril & Methodius, Skopje 1000, Macedonia
Open: Open daily
Fee: It appeared to be free when we visited.
Website: www.mgs.org.mk
So what do you think? What museums do you think you'll add to your Things to do in Skopje with kids list?
Skopje Zoo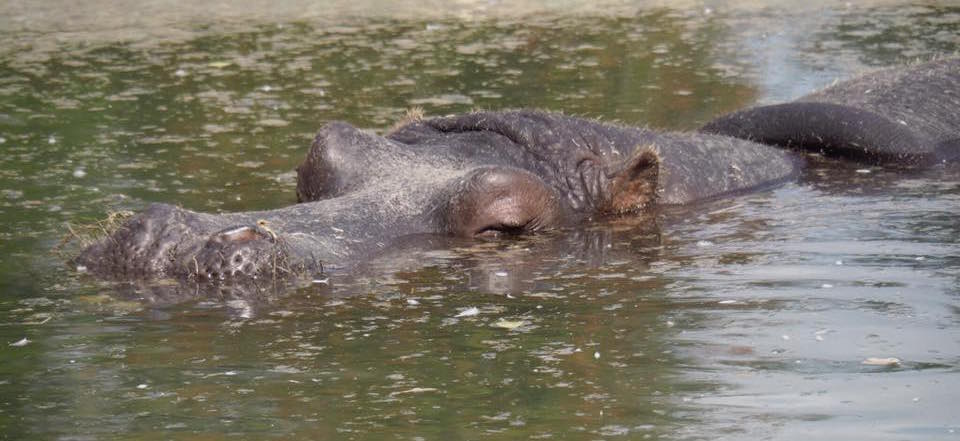 The Skopje Zoo was established back in 1926 and has always been a government institution. Originally, the zoo was not on our itinerary as I was worried about the conditions of the exhibits. However, I was persuaded by locals to give it a go, and finally persuaded once I read that it now complies with EAZA's (European Association of Zoos and Aquaria) standards and is now a candidate for membership.
With entry mere pocket change, the Skopje Zoo is an interesting visit. There are a plethora of animals on exhibit from giraffes to wolves, monkeys to pygmy goats.
I did notice that the very small enclosures have been abandoned and closed, and there is a lot of construction taking place with big exhibits being created. The animals appeared happy and I didn't notice and routine pacing or behaviours often seen by those kept in captivity. The city itself is funding the entire improvement program.
Address: Boulevard Ilinden, Skopje 1000, Macedonia
Open: Open daily from 9.00 am
Fee: currently 50 denar per person (less than 1 euro). Free for children under 3 years of age.
Website: zooskopje.com.mk
Main Square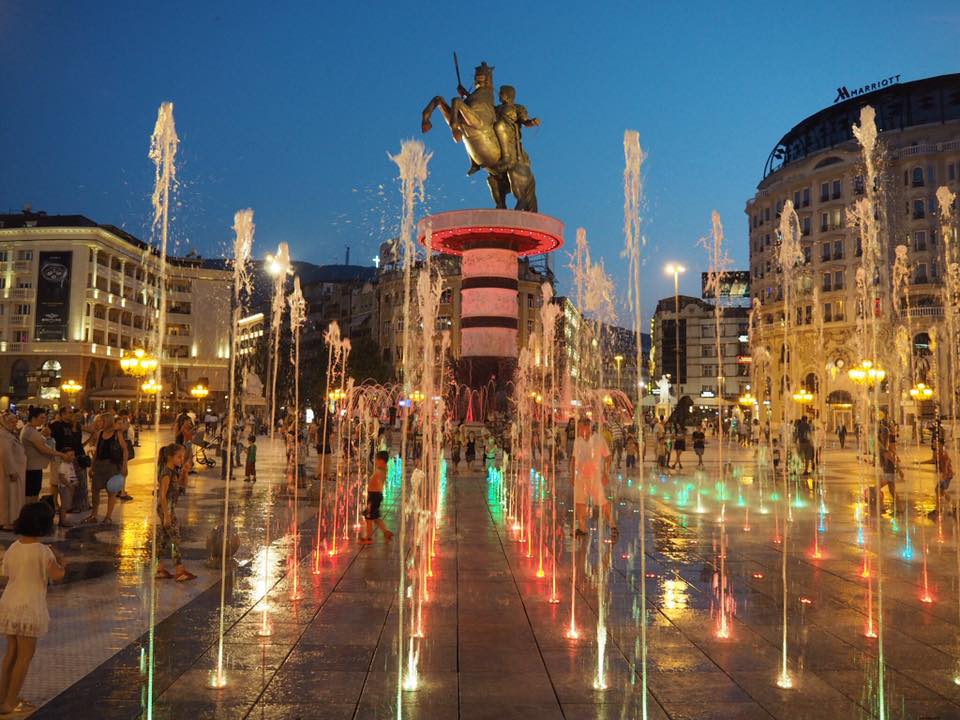 Skopje's main square is the most popular meeting spot as it can not be missed with its gigantic warrior on a horse statue and fountain. Spotted around the square are a bevy of cafes, restaurants and retail outlets, as well as some great accomodation options. It's also the spot where new Skopje meets the old. Cross the Stone Bridge and you're in the Balkans oldest Bazaar!
In summer, the main square is the place to head at dusk when the lights and water dual together in a constant maze of fun. Children of all ages and from a myriad of  backgrounds, remove their shoes and run through the water, cooling off from the heat of the day.
Millennium Cross
Constructed on the highest point of the Vodno mountain in 2002, the Millennium Cross looks over Skopje as a permanent symbol to celebrate 2,000 years of Christianity in Macedonia. To access the cross, you will need to drive, taxi or bus part way up and then take the Millennium Cross Cable Car to the top (or walk if you dare!). It shuts promptly at 5.00 pm, so make sure you don't plan your trip for later in the day. The view makes the climb up worth it!
Address: 1000, Macedonia
Open: Open every day except Monday and the last Tuesday of the month
Fee: 100 denar for a return trip
Website: Unable to source
Macedonian Village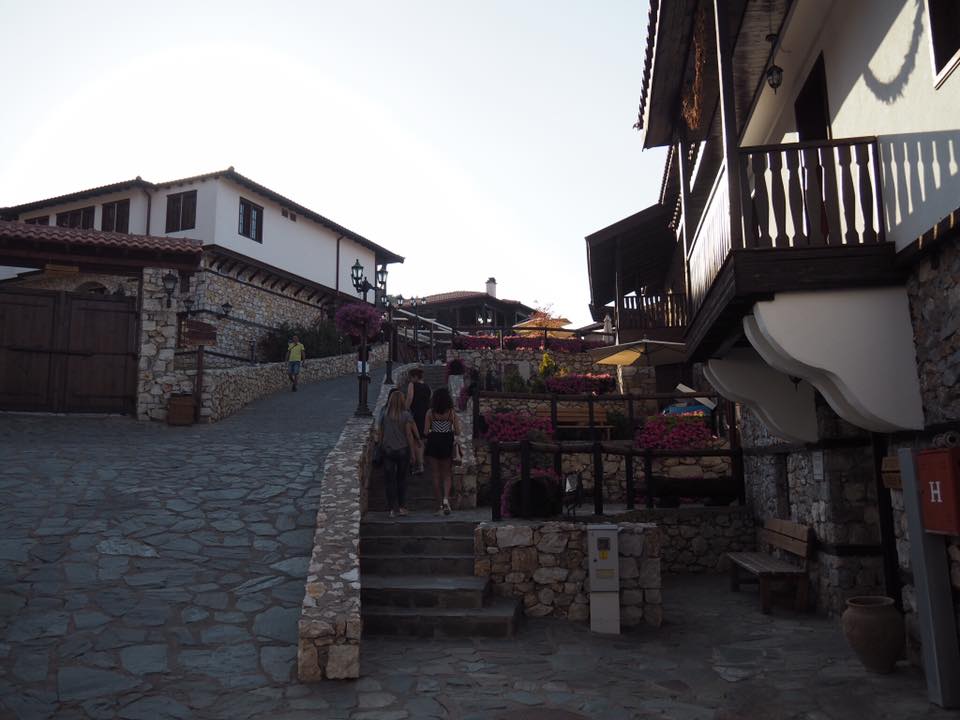 We visited the Macedonian Village towards the end of our stay at which point we had visited a number of authentic villages around the country. We were very impressed with this attraction which showcases the different styles of village houses and traditional crafts.  I'm happy to go on record stating that I had the BEST meze plate of my life right here!
Make sure you visit during business hours so you can visit each of the craft studios which include a Silversmith, Pottery and Weaving workshop. You can also visit a Ethnological Museum which is quite interesting. Personally, this was one of my favourite places to eat!
Address: Gorno Nerezi Village Skopje, Macedonia
Open: 10.00 am to midnight
Fee: We did not pay to enter. Obviously you pay for
Website: macedonianvillage.mk
Scupi Ruins
If you love exploring ancient ruins, a trip to Scupi should be on your itinerary (although Stobi and Heraclea Lyncestis are both bigger). Here you can wander through what was once the capital of Dardania in fragments of builds dating back to the 2BCE.
Scupi was abandoned in 518 AD after an earthquake and then forgotten over time until it was rediscovered in 1925. You can now see buildings from four distinct periods of time which begins with  the camp of two legions from 168 BC. Most predominate is the Roman theatre which is said to rivals Stobi's.
Address: Skupi, Skopje 1000, Macedonia
Open: Daily
Website: No official website. Try this website by archaeological students.
Shop for Rubies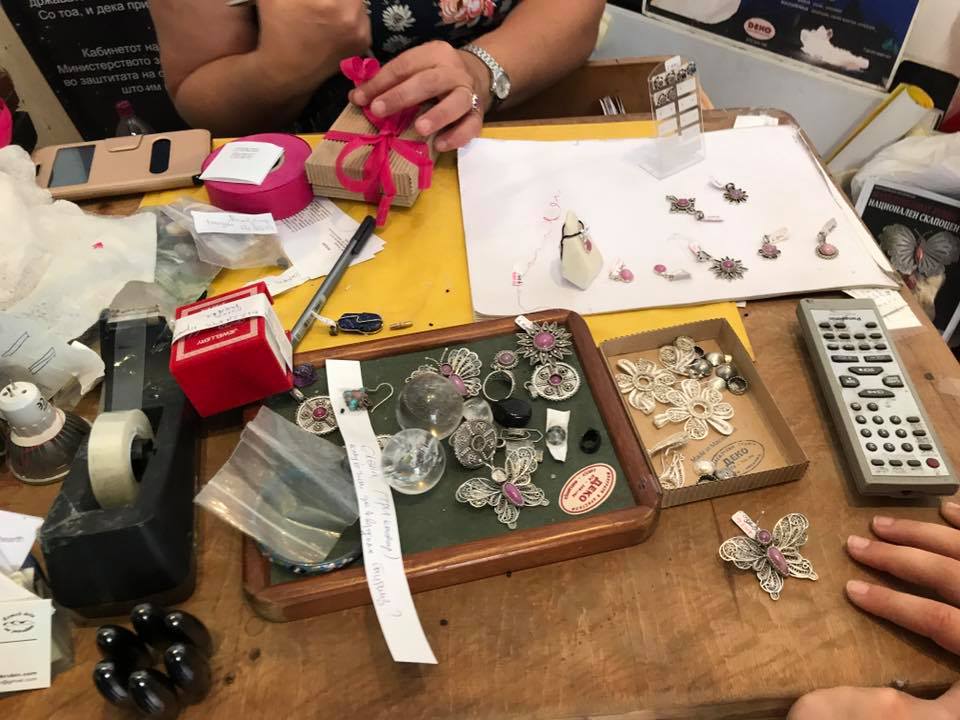 Macedonia is the home of Europe's only naturally occurring ruby. Mined in the city of Prilep, the Macedonian ruby is an incredible raspberry colour and usually seen set in silver filigree making it an affordable memento of your travels.
Purchasing an authentic Macedonian Ruby is a tricky business. Ruby mining is strictly controlled by the Macedonian government who have licensed only one jeweller to cut the ruby: DEKO in Skopje. You can visit his store in the centre of Skopje. He also sells his rubies to a filigree creator is Ohrid who sets them in his own pieces. Make sure you get the paperwork to go with you ruby! Pieces start at around 3000 denar.
Address: Gjuro Gjakovik, Skopje 1000, Macedonia
Open: Monday to Friday from 10.00 am
Website: mkrubin.com
Eat All the Food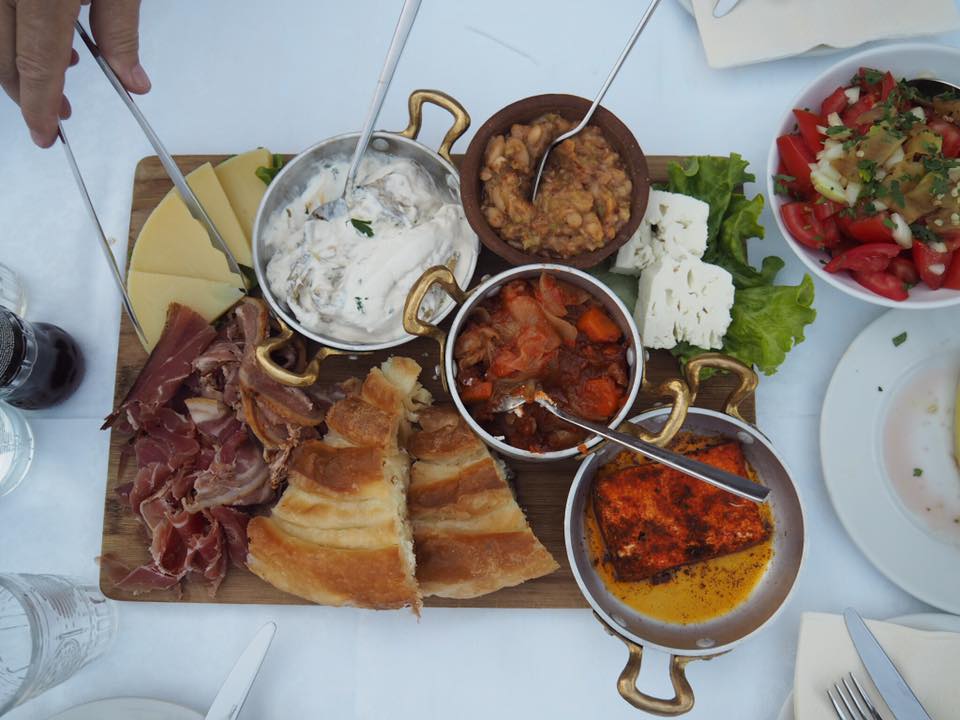 Macedonian cuisine has been influenced by a variety of traditions over time. Most menus will boast a range of pastries and meat, along with a mixture of cheeses, dried deli meets and fermented vegetables. You are certain to find something on every menu that will make your taste buds cry in delight.
The Old Bazaar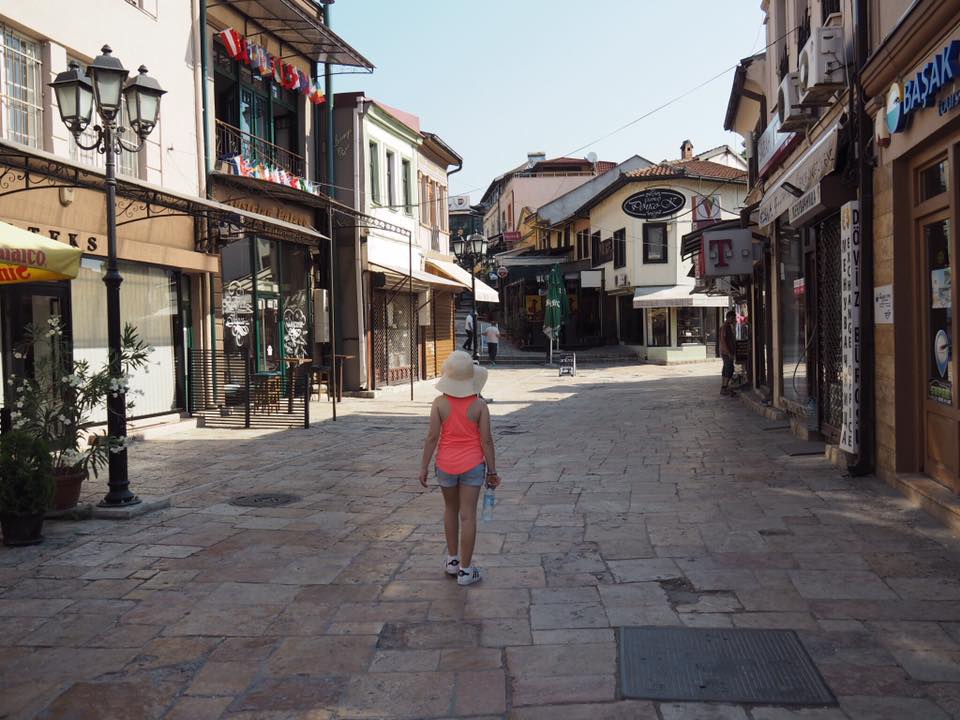 Skopje's Old Bazaar is one of the oldest and largest in the Balkans and has been one of the city's trade centres since the 12th century. Arriving before 10.00 am will give you a chance to wander around and get a good sense of the layout before everything opens and it becomes crowded.
The Old Bazaar holds many delights which you will need to seek out as they aren't easily found. You'll find 15th century Turkish baths, a caravanserais or two, Goce Delčev's tomb, a bevy of cafes and so much more. Like shopping? This is THE place to head in Skopje!
Address: Skopje 1000, Macedonia  (eastern bank of the Vadar, across the Stone Bridge)
Open: Stores open from 10.00 am
We hope this gives you an idea of some of the things you can do in Skopje with Kids.
PIN THIS