With a family pass for the Australian Reptile Park – www.reptilepark.com.au sitting in my wallet my husband was keen for us to make a day of it over the Easter school holidays.
The park is situated just over an hour out of Sydney off the Pacific Highway. The drive is fairly easy, just make sure you leave home before or after peak times. Parking is fantastic – there is so much room and it's all a smooth walk to the front gate!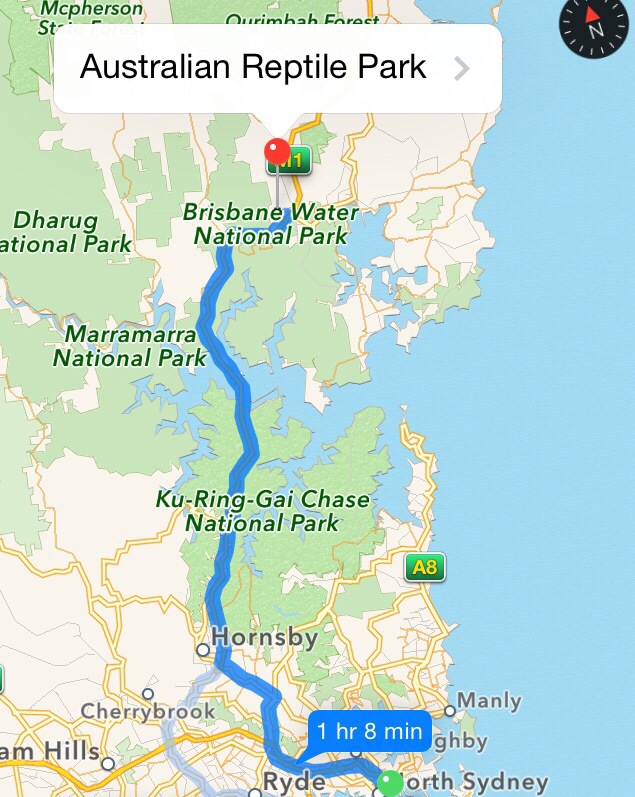 From the onset the park looks great. The main gates feature a large frilled neck lizard which are a beacon for family photos. In fact, quite a queue was forming when we arrived at a late-ish 11.00 am. But it flowed quickly and 5 minutes later we were inside.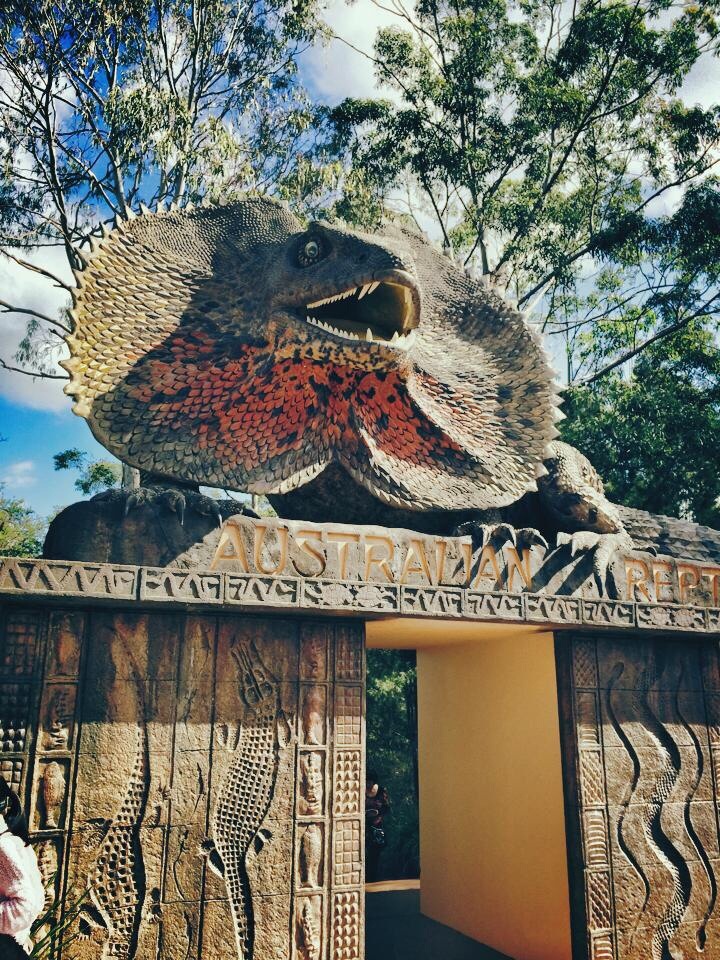 The park map reveals a rather large area to work through. There are lots of animal displays, reptiles plus mammals and birds, and a number of shows across the day. Top of our list was the crocodile show which was on at 2.00 PM. This gave us about 3 hours to walk around and enjoy the park.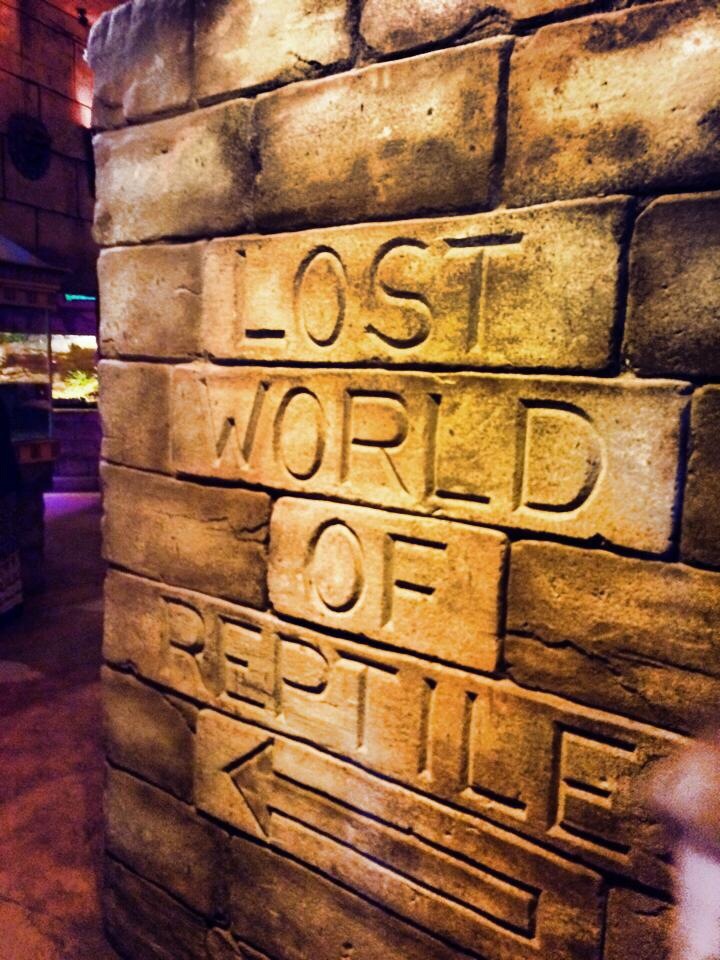 Our first stop was the Lost World of Reptiles. We didn't know what to expect! Stepping inside was like being whisked into an Indiana Jones movie. Wow!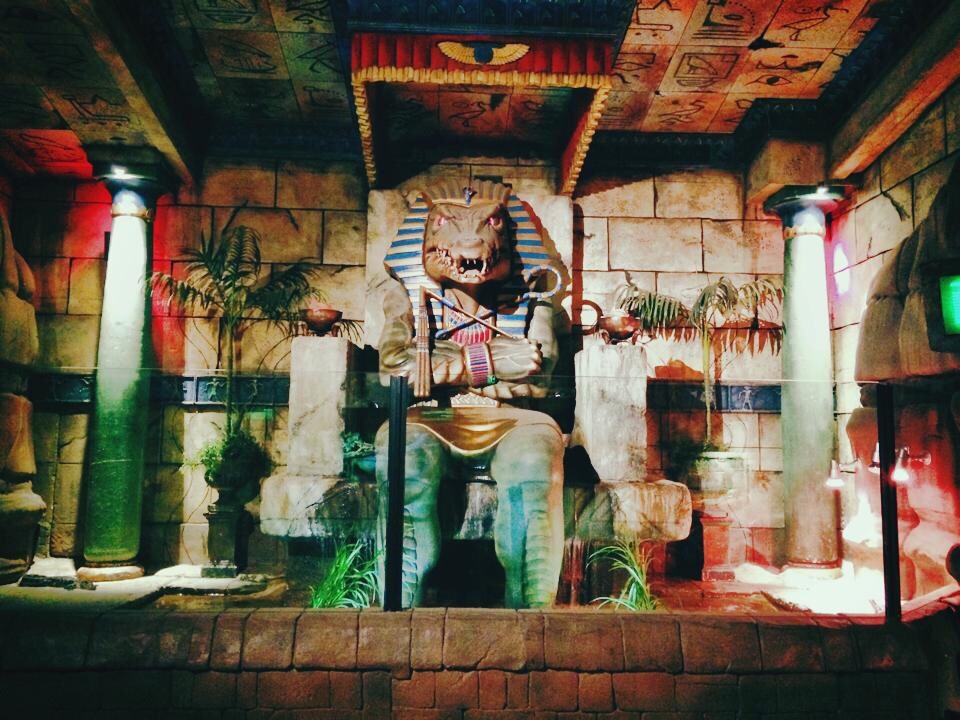 There was so much to see! We found Australia's deadliest snakes inside (which also happen to be the World's deadliest snakes), an assortment of lizards and lots of other hidden surprises you'll need to find on your visit. Typically an exhibit may take my kidlets 10-15 minutes to walk through. Mesmerized my all that was on offer this one took us around 30 minutes.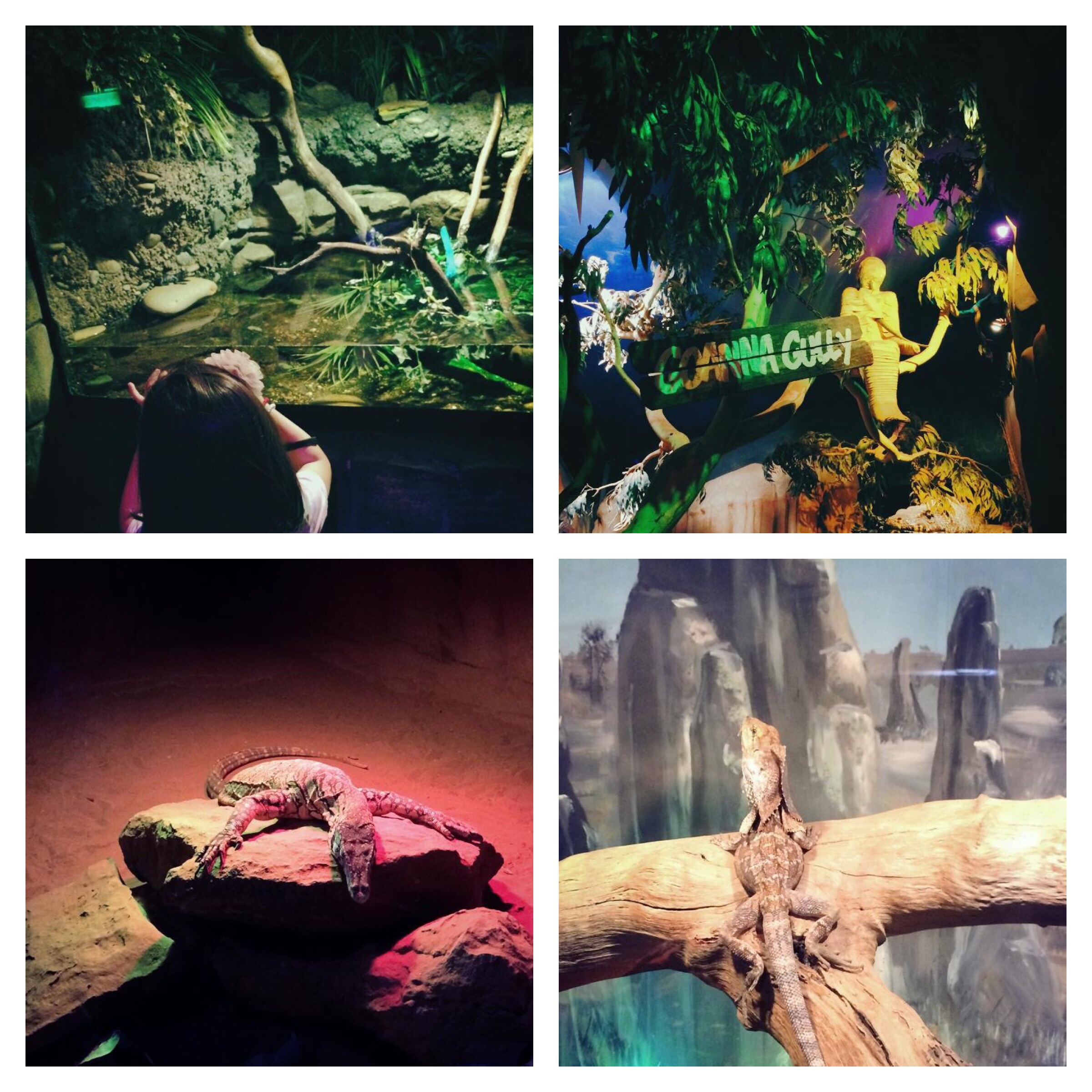 The next exhibit featured Australian Arachnid (that's spiders). Miss N was a little scared entering this exhibit and stayed close throughout our trek through each section. Master R was very excited and really got into the mood of the place even trying out the outside dunny!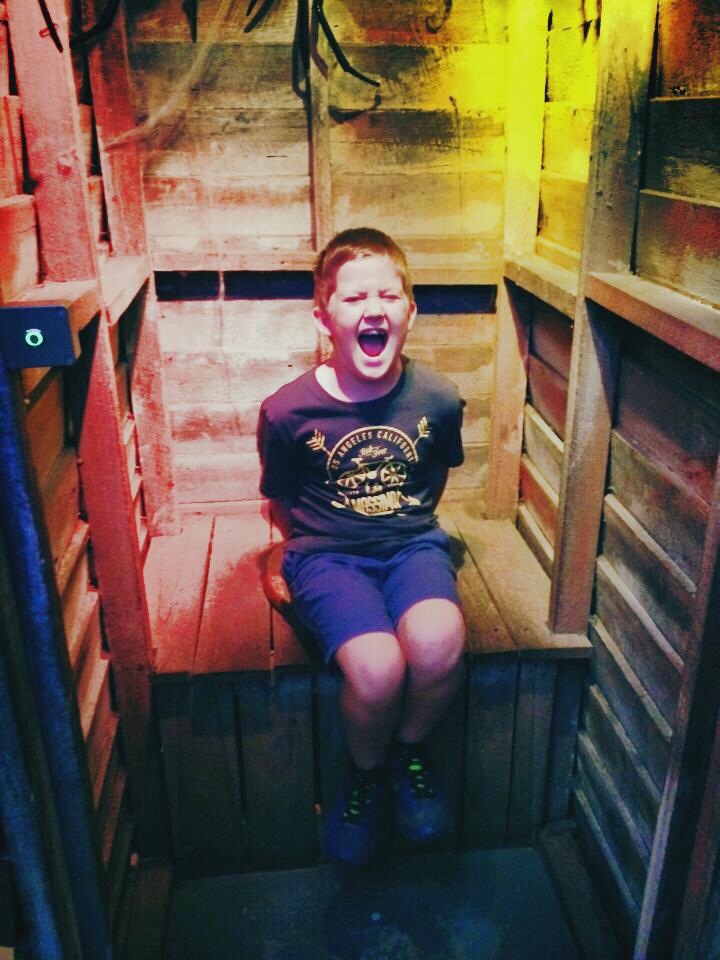 Outside we found the roaming exhibit for the hour- a huge lizard (maybe a Goanna, maybe a monitor) in the arms of one of the parks keepers. The Roaming exhibit concept is fabulous. It provides an opportunity to get up and close to some if the park's reptiles throughout the day. You can even touch them and, depending on the crowd, have a little hold. They occur throughout the day and are worth watching out for as they are always different.
The play equipment was next. Formed in the shape of a lizard there is something here for each age group and plenty of seating and shade around the perimeter for comfortable supervision.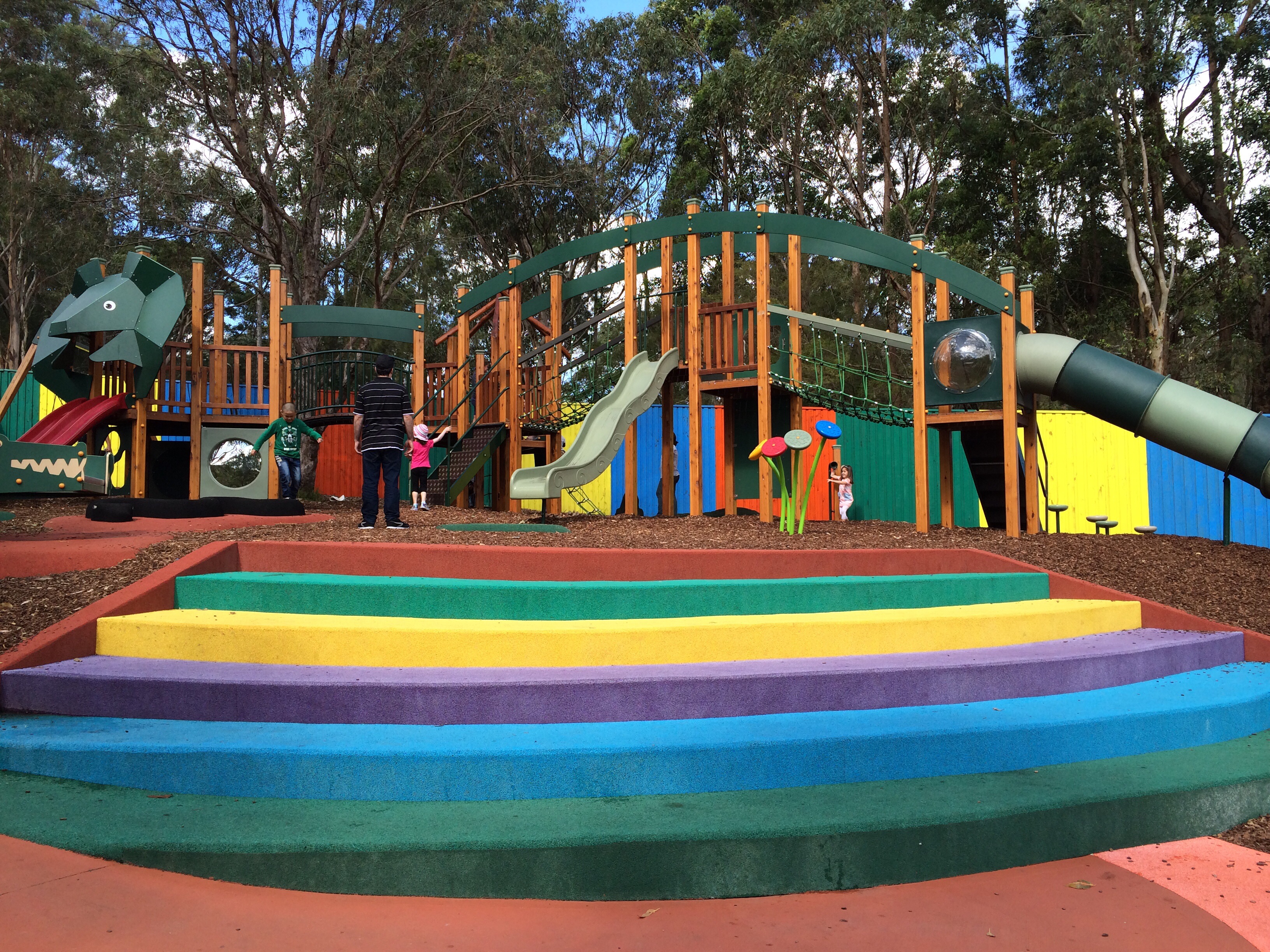 The play equipment could easily have been our last stop as our kidlets loved it so much. They were reluctant to leave this spot. We were able to move them on with the offering of lunch before we set off on one if the walking tracks.
The walking tracks are lovely. Nestled into the bush they are shady and well maintained. We were able to spot many native birds and marsupials, enjoy a few aviaries and a nocturnal house before coming face to face with alligators. Dozens of them! The park's large dam is full of them!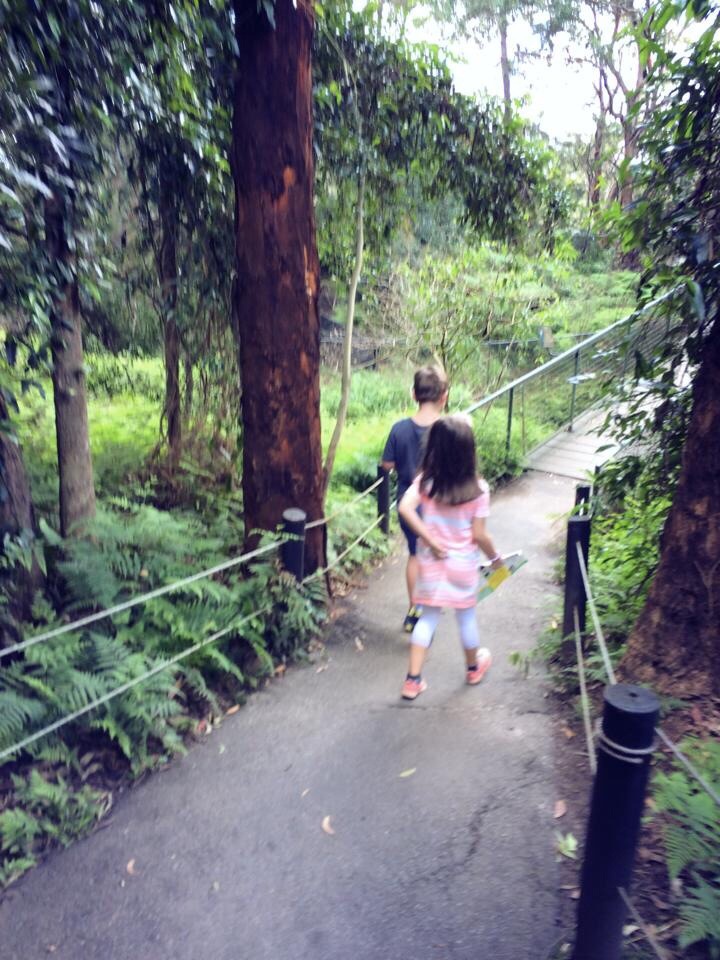 With minutes to go before the crocodile show started, we raced around the perimeter of the dam (quickly checking out Steve Irwin's favourite lookout) before securing a great spot at the crocodile exhibit.

The show was great. If you've ever wondered what the sound of crunching bones sounds like, go to the show. The keeper who feeds the croc has a dry sense of humour and knows his stuff.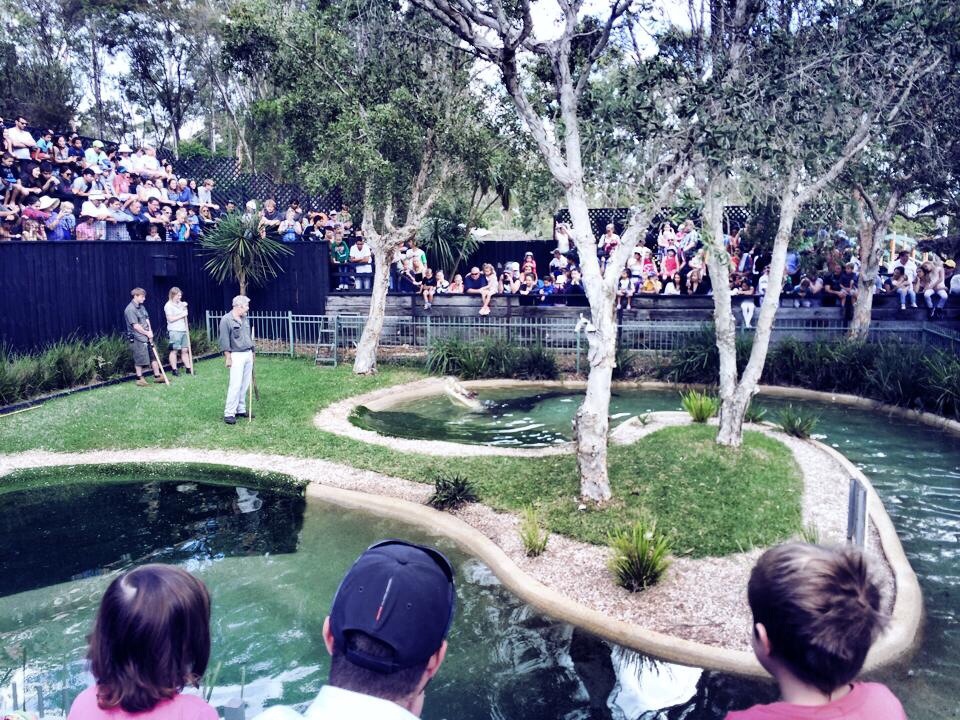 We have visited numerous zoos across Australia and have fairly high expectations these days and was pleasantly surprised with our visit to the Australian Reptile Park. Well worth the trip!